Here are three new offerings that show DX Engineering's commitment to helping you get more enjoyment out of all aspects of ham radio, whether you're soldering a connector, installing a cable, or refining the audio that comes through your speakers or headphones. Check them out.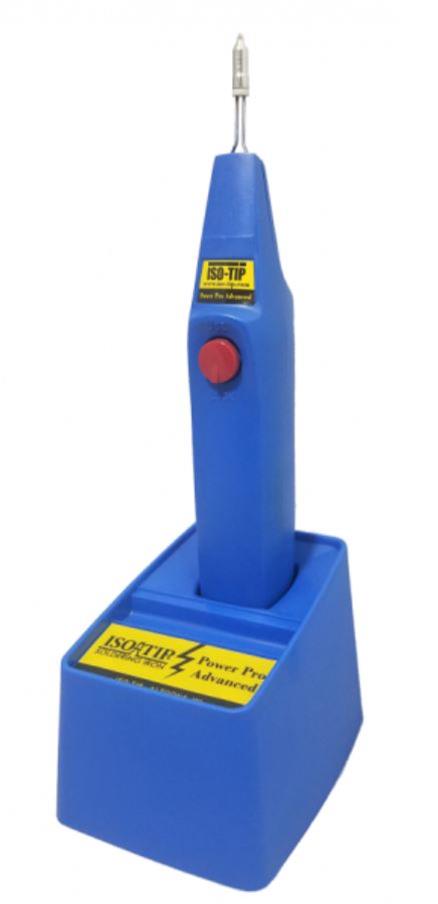 This kit from ISO-TIP makes an excellent addition to your shack when you've got a lot of work to accomplish at once. Solder up to 150 joints per charge during continuous use. Kit includes soldering iron, recharging stand, LiFePO4 battery, high efficiency fine tip and chisel tip, and a one-year limited warranty. Iron fully charges in 3 to 3.5 hours for long sessions of precision work.
Seal the ends of wires and cables at your station the right way with these waterproof Heat Shrink End Caps from NTE Electronics. They're lined with a hot melt adhesive that provides electrical insulation and resistance to chemicals and abrasion. Choose from six sizes from inside diameters of 12mm (0.472″) to 75mm (2.950″). Please note that caps heat shrink by a factor of three (e.g., the 12mm shrinks to 4mm).
NTE-47-EC012: Heat Shrink End Caps, 12mm ID, Pack of 5
NTE-47-EC020 : Heat Shrink End Caps, 20mm ID, Pack of 3
NTE-47-EC025 : Heat Shrink End Caps, 25mm ID, Pack of 3
NTE-47-EC035: Heat Shrink End Caps, 35mm ID, Pack of 2
NTE-47-EC055: Heat Shrink End Caps, 55mm ID, Pack of 2
NTE-47-EC075: Heat Shrink End Caps, 75mm ID, Each
This handy device is used to convert high level audio signals to low level audio, making it easier to control the audio input on the bhi ParaPro EQ20. The unit can also be used with other audio equipment that meet ATT2 specs. The passive ATT2 enables a wider range of AF/volume adjustments to be made before triggering the overload LED on the EQ20. The unit accepts mono or stereo speaker level signals up to 1 watt and will attenuate the audio down to line level at around 1 volt.
Don't have the ParaPro EQ20 in your shack? Here's why you should.
The device lets you customize the sound of your received audio and boost the audio power to your speakers. Delivering a total of 20 watts of audio amplification, EQ20 Parametric Equalizers add the ability to tailor the received audio for your speakers and your ears. The result: improved intelligibility and increased enjoyment of listening to your radio.

Four EQ20 model variations are available from DX Engineering:

BHD-EQ20: ParaPro EQ20 Parametric Equalizer
BHD-EQ20B: ParaPro EQ20 Parametric Equalizer with Bluetooth
BHD-EQ20-DSP: ParaPro EQ20 Parametric Equalizer with DSP
BHD-EQ20B-DSP: ParaPro EQ20 Parametric Equalizer with DSP and Bluetooth
What do Hams think of the ParaPro EQ20 (DSP version):
Five Stars: "The bhi ad in QST stated that the Para Pro EQ20 would be helpful for those with hearing loss. Since I suffer from moderate hearing loss, there were many instances that I had to use headphones to copy weak signals and deal with suburban noise. I have used this product for six weeks during contests and for DX QSOs. I have not needed to use my headphones since. The DSP performance makes it much more enjoyable when the noise level is high. I agree 100% with the December 2019 QST review of this product…and the equalizer made it so that I don't need headphones or my part-time hearing aid."