Earlier this month OnAllBands featured some practical holiday gift ideas from Eton, a company devoted to keeping folks out of the dark in an emergency. If you're thinking about giving smoked meat and cheese assortments again because you've simply run out of options, Eton has some bright ideas (pun intended) for those on your shopping list, like its Blackout Buddy Swivel Emergency Flashlight/Nightlight—one of several smart gifts that your friends and family will truly appreciate, along with shortwave and weather-alert radios.
Here are a few more no-nonsense gift ideas from Eton: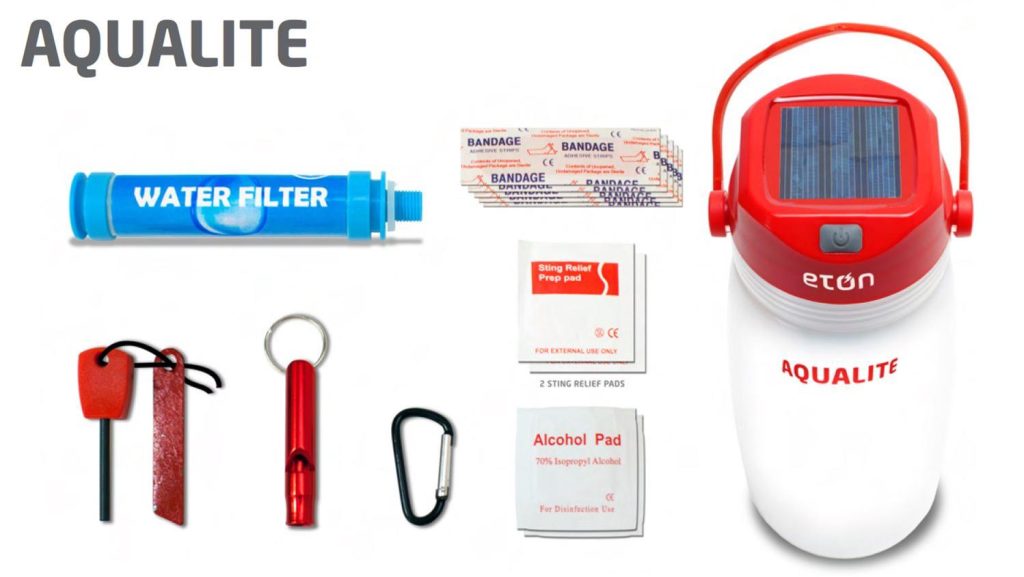 It's the kind of kit Tom Hanks could have only wished for while stranded in Castaway—and a lot more useful than a volleyball. The durable, 22-ounce soft silicone water bottle (which doubles as a lantern light with solar panel to keep the internal battery charged up) stores the kit's contents. Choose normal, high brightness, and SOS flashing stroke settings. At normal brightness, the lantern provides up to 12 hours of service (up to eight hours at high brightness). The rechargeable 2000mAh internal battery and built-in USB port can charge your smartphone. In all, you receive:
Solar Charged Light
Flint and Steel
Whistle
Carabiner
Two Alcohol Pads
Two Sting Relief Pads
Five Adhesive Bandages
One Water Bottle
One Water Purification Straw
One Inner Box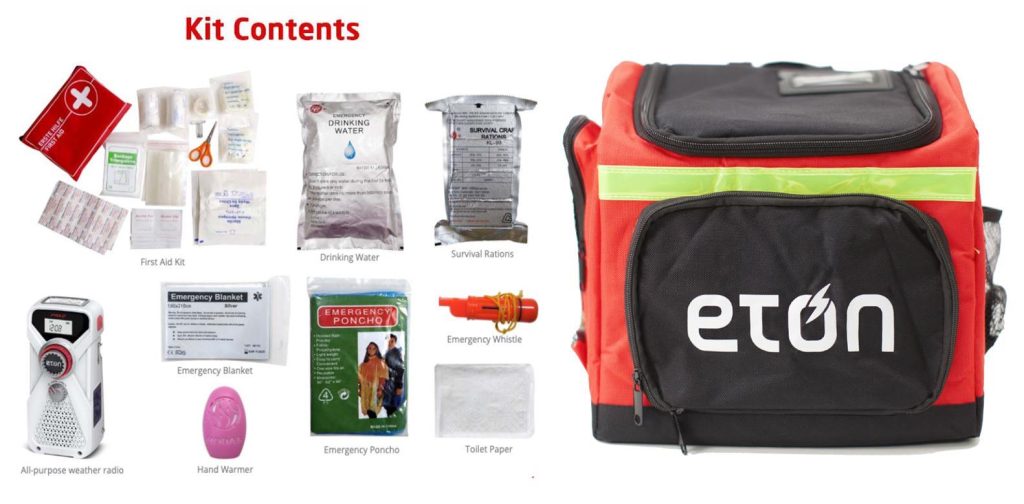 Surprise someone this holiday with a gift made for life's unpleasant surprises. This kit comes with what you need to survive the first 72 hours of an emergency, including the Eton FRX2 Weather Radio that can power your smartphone and help you stay up to date on the latest news and weather. The radio features: 
All 7 NOAA/Environment Canada Weather Band Radio Stations
AM/FM
1000mAh Internal Li-ion Battery
USB Smartphone Charger
Hand Turbine for Recharging Without Access to Power
Solar Panel for Recharging
Bright, Long-Lasting 3-LED Flashlight
Glow-in-the-Dark Locator
DC Power Input with the Included Mini-USB Cable
Headphone Output
In addition to the radio, the kit contains:
37-Piece First Aid Kit
Five-in-one Emergency Whistle
Six 3.38 oz. Emergency Drinking Water Pouches
Emergency Food Ration
Emergency Survival Blanket
Hand Warmers
Waterproof Poncho
Personal Tissue Pack
Emergency Communications Planning Card
Backpack with Five Storage Compartments
Also available is the Eton 110-Piece Family First Aid Kit, a lightweight and portable companion that comes with bandages, gauze, anti-itch cream, hand sanitizer, triple antibiotic ointment, tweezers, scissors, disposable gloves, first aid guide, and lots of peace of mind.