While we've been highlighting great gift ideas for hams this month, we would be remiss not to mention some of the smaller items that can make a big impact in the shack and, in this case, around the house as well. For this post we turn our attention to those hams who skew toward the Oscar Madison side of the organizational spectrum.
One excellent way to get a handle on your growing coaxial cable collection is to secure them with BongoTies Multi-Purpose Tie Wraps—a long-trusted solution now available at DXEngineering.com. These professional-quality wraps are made from two organic, renewable materials: bamboo and natural Hevea rubber. It would be our guess that Felix Unger would have had a closet full of these on hand.
Outside of the shack, the versatile wraps can perform an array of tasks, including securing computer and TV cables, appliance and power tool cords, and holiday lighting. They can also be employed to tie down tarps; secure banners; clamp items while gluing; attach items to backpacks, bikes, and luggage; and much more. They come in packs of ten in your choice of fun colors, from Lava Red to Tree Frog Green.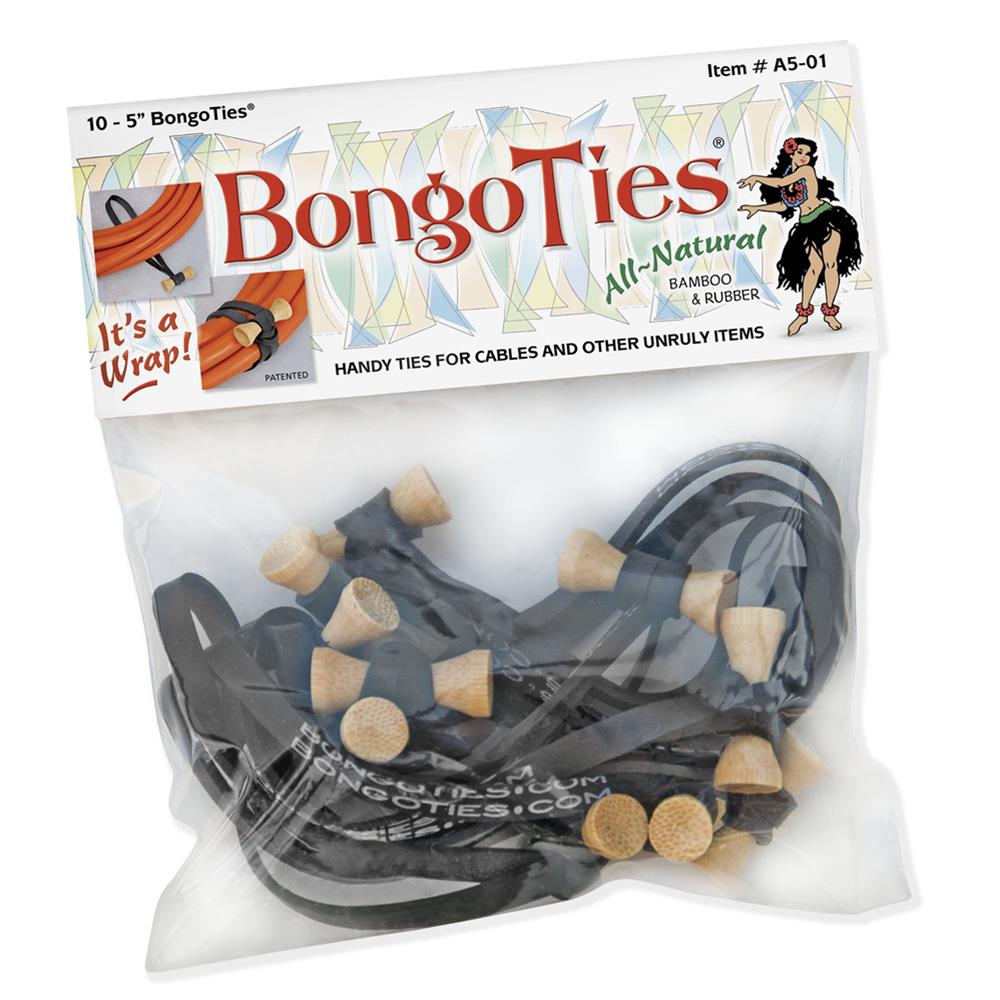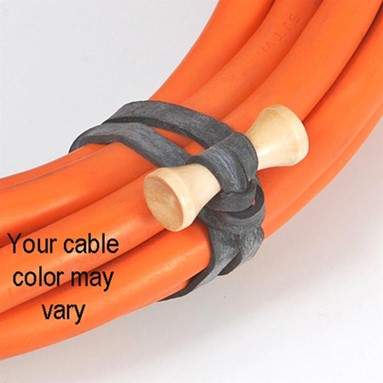 In addition to BongoTies, DX Engineering offers several other products designed to tame the jungle of cables in your shack:
Velcro™ hook-and-loop-style RipTies let you tidy up loose cables, make your cable runs look professional, and neatly store spare cables and antenna wire around the shack or during portable ops. These cable wraps, featuring the DX Engineering logo, hold tight yet easily unfasten with a pull from the end. Available in red, blue, or black, reusable RipTies come in three styles: Nylon tie, buckle, and Rip-Lock.
NTE Electronics Hook and Loop Cable Ties are soft straps that can be used over and over again. They are rated for indoor and outdoor use, making them ideal for various applications.


Don't forget one of the most important rules of cable management—label everything! That won't be a problem with these flag and ID cable ties. Flag ties come in lengths of 4 or 4.3 inches and feature a tab for easy marking and identification, expediting your troubleshooting and taking the headache out of station maintenance and repairs. Nylon ID cable ties (7.8 inch) include a convenient ID space molded right on the tie so you always know what cable goes where. Flag and ID Cable Ties come in packs of 100.
DX Engineering also carries West Mount Radio's RIGrunner DC Outlet Panels—a great way to organize your DC power distribution and say good riddance to the rat's nest attached to your current power supply.