DX Engineering is always on the lookout for the coolest new ham radio products on the planet. All the better when we get to add a new manufacturer to our list of more than 160 companies whose amateur radio products are available at DXEngineering.com. In today's OnAllBands post, we're featuring one of the most unique and useful products to come down the pike in quite some time—the Self-Contained Antenna Tracker (S.A.T.) from CSN Technologies, a stellar upgrade for those who enjoy satellite operations or for hams who want to get more involved in amateur radio satellites but may be intimidated by some of the more complex aspects of the mode.
CSN Technologies explains the benefits of the S.A.T. this way: "Getting an antenna to work with a computer can be an expensive and complicated task. After paying hundreds for a Yaesu rotator you then have to pay for an expensive computer interface! Next you have cables to hook up and choosing and configuring satellite tracking software to work with that cable/rotator combination. It can get a bit crazy and it makes it difficult to get into satellite operations. The S.A.T. does away with the confusion. Just attach it to a rotator and a rig. All you need is a web browser to control it!"
The S.A.T. works with any modern web browser on any device with no need for software, apps, or com ports. The USB-powered device natively controls Yaesu G5400/G5500/G5600 rotators and Icom rigs (through the CI-V jack) and can be interfaced with PstRotator software.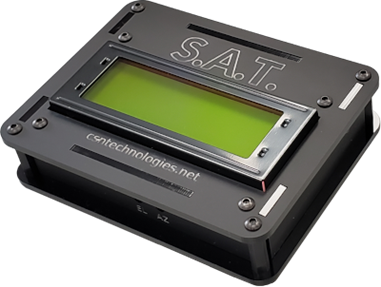 From its main menu, users can choose from "Pass Predictions" or view the entire list of satellites, with all relevant information about each pass displayed in real-time.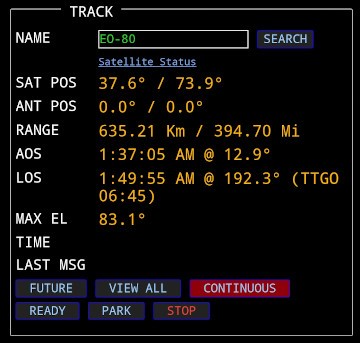 The "Future Passes" popup displays upcoming satellites and those that are already in the sky. Users can set an audible alarm to notify them of the start of a satellite's pass. Satellites can be graphically viewed in overhead compass style, from-the-ground style, and on a world map.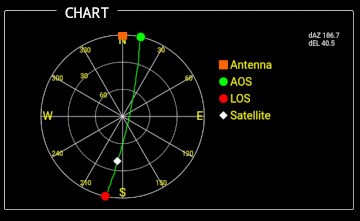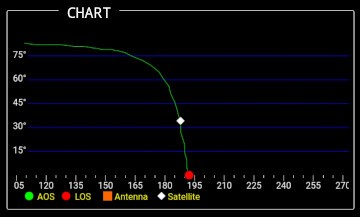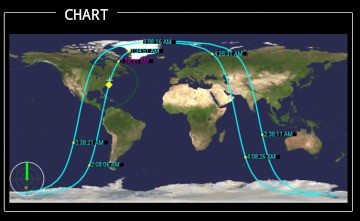 Other features include:
Built-in WiFi (a network connection is not needed for normal operation but is required for TLE (two-line element—Keplerian orbital data sets for tracking satellites) and firmware updates
Built-in GPS
All cables included
Real-time monitoring
Custom TLE list
Manual and automatic TLE updates
NO/NC relay outlet
Manual rotator control
Transponder updates
QSO log with ADIF export
Easy OTA firmware updates
What do hams say about the S.A.T.?
Five Stars: "This unit is absolutely the best on the market for satellite tracking, rig control (selected radios) including rotator control. Extremely easy to set up and is as close to a turnkey system as you can get."
For more details, additional customer reviews, and to order your S.A.T., visit DXEngineering.com.
Want to get started on the amateur radio satellites? Check out these excellent instructional videos and articles from longtime satellite operator Sean Kutzko, KX9X. And look for future video reviews of the S.A.T. on OnAllBands.