While we're just now getting winter coats out of storage and bringing home bags of rock salt from the hardware store, here's a thought sure to melt your ham radio heart: Dayton Hamvention 2023 is only six months away. The event is scheduled for May 19-21 at the Greene County Fairgrounds and Expo Center in Xenia, Ohio. If you want to know exactly how long you'll need to wait to attend, the Hamvention website has a rolling counter that provides the number of weeks, days, hours, minutes, and seconds until the event.
Event organizers recently announced the event's theme for 2023: Innovation! The Hamvention team wrote, "This is an exciting theme because we are confident it encompasses the world of Amateur Radio today in just one word. There are so many exciting innovations worldwide in Amateur Radio; we want to capture the spirit and expect to see many of these throughout the coming year, as well as presented at HV23."
Here's the logo: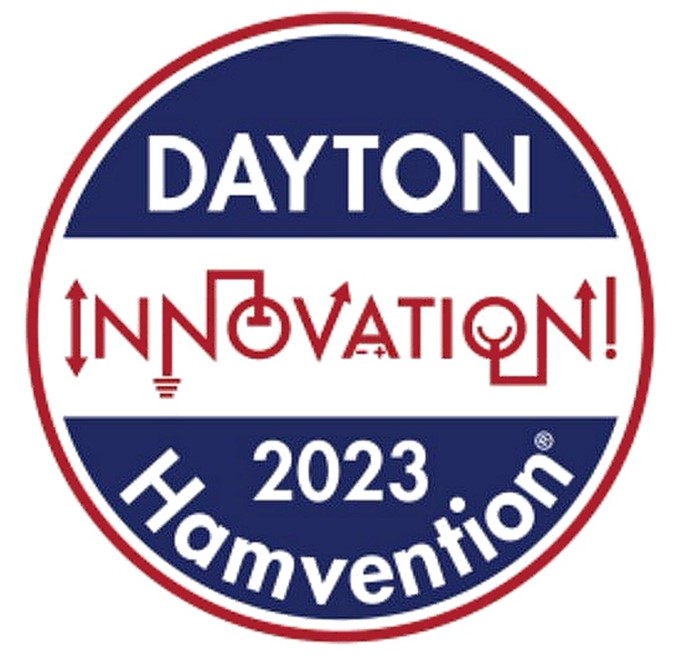 The team at DX Engineering fully embraces the theme as we work every day to improve your on-air experience by finding new solutions to old challenges. You can rest assured that the entire team of Elmers at DX Engineering will once again be in Xenia—along with our latest products and gear from other leading manufacturers—for this annual celebration of all things ham radio. Here are a few photos from past Hamventions to get you psyched for 2023!