In previous Word of the Day posts, we discussed two common power sources for portable operations on Field Day—batteries and generators. Today, we're going to take a brief look at power supplies that provide stable DC voltage for transceivers, amplifiers, and other equipment. These devices convert the power supplied by the commercial source, generator, or battery to make it usable to power your station. For example, a power supply would convert the 120V AC or 240V AC from a commercial source into the +13.8 Vdc output needed to power a transceiver.
There are two types of circuits in a power supply: switching or linear. Switching supplies are lightweight and portable, but they use cooling fans that can add unwanted noise to your operation. Heavy-duty linear power supplies use a larger, heavier transformer, making them less portable. On the positive side, they won't cause RF noise or need cooling fans. You'll want a well-filtered supply with the proper DC output voltage and a continuous current rating at least 20 percent higher than your maximum requirements.
Having the wrong power supply is a sure way to scuttle your Field Day plans. That's why experienced amateur operators will tell you not to skimp when choosing a unit to complete your system. Here are a few top switching power supplies available from DX Engineering: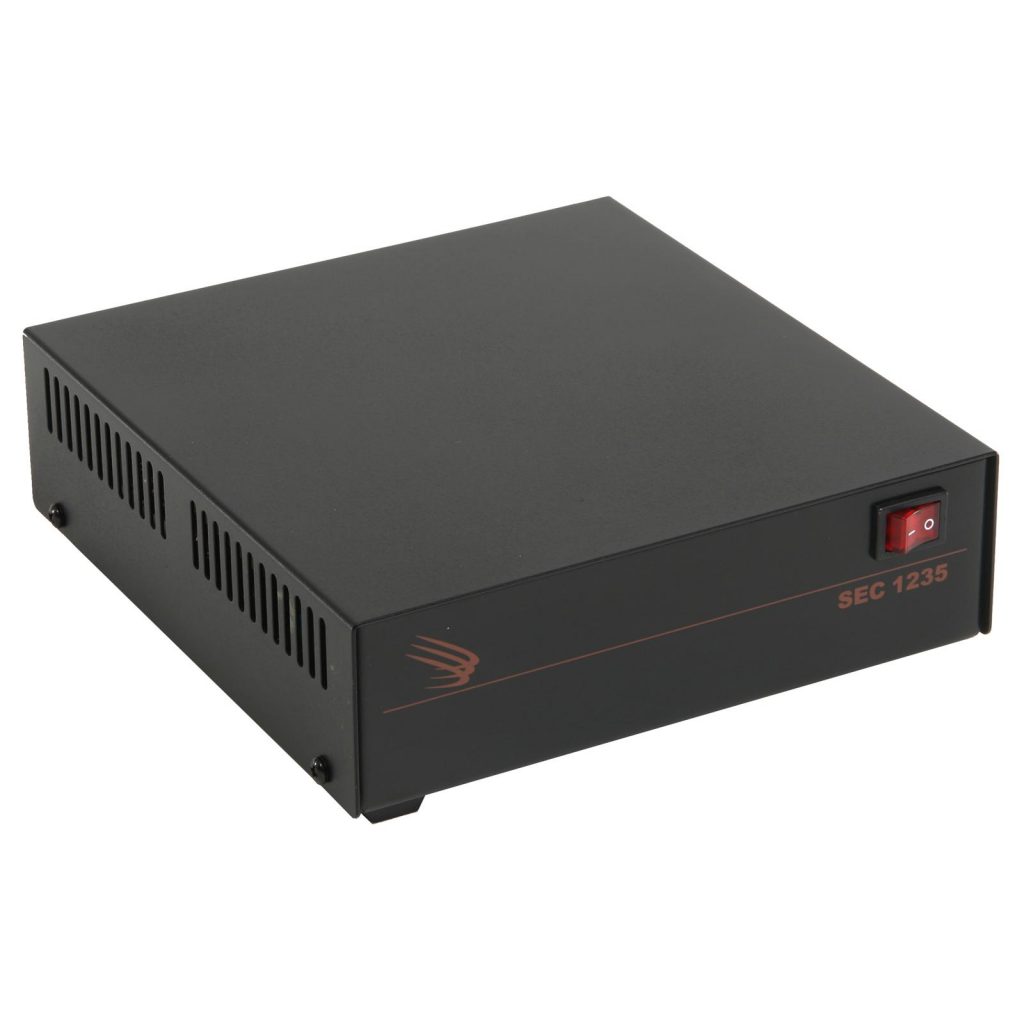 Samlex 30 Amp Desktop Switching Power Supply: This device provides a well-regulated DC output voltage of +13.8 Vdc. Compact and lightweight, this advanced switch-mode DC power supply produces clean, reliable power and is well-filtered to suppress unwanted noise and RFI. Safety features include over-current, short-circuit, and over-voltage protection.
What do Hams say: "Excellent for powering a mobile or HF radio. Small…fan cooled, and quiet."
Alinco 30 Amp DM-430 Digital Power Supply: This ultra-compact, advanced switching power supply features Anderson Powerpole connectors, +5 to 15 Vdc variable output, and delivery of up to 30A peak power. Power supply ripple is less than 80mVp-p, and protection is provided for short-circuit, over temperature, and current limiting.

What do Hams say: "I have several switching power supplies. The new Alinco is the best. It has a quieter fan, is more compact, and produces cleaner DC. A bonus is the backlit digital volt and amp meter which is easily seen and read."
Astron 30 Amp SS Series Switching Power Supply: This highly regulated unit is designed for moderate to high power applications. It provides a well-filtered +13.8 Vdc output for the operation of mobile or portable equipment. The SS-30M model comes with separate backlit DC-Volt and DC-Amp meters. The SS-50M model has a 50 amp peak output and dual backlit meters.
What do Hams say: "Between my shack and a club repeater site I have 6 Astron switching supplies in service. All are very reliable and none have any RFI."
For a deeper dive into the subject, we recommend reading RSGB's Power Supplies Explained. The book  includes descriptions of linear supplies and switching types; practical examples for typical radio applications; and chapters on magnetics theory, control loops, EMC, and even advice on designing your own custom-built power supply.
DX Engineering carries a full lineup of power supplies from Alinco, Ameritron, Astron, Daiwa, Diamond, Kenwood, MFJ, NTE, Samlex, Sangean and Yaesu. Not sure which one is right for your Field Day stations? Contact the Elmers at DX Engineering for expert guidance.
A Final Field Day Thought
Most importantly during this extraordinary time, Amateur Radio clubs are being forced to rethink how to best approach Field Day 2020. Here are some thoughts to consider and tips on ways to adapt from the ARRL.