Editor's Note: Every month, DX Engineering features QSL cards from our team members' personal collections. To highlight upcoming DXpeditions, we'll be displaying a few of our favorite cards along with details about what it took to make these contacts. We're excited to share some of the special cards pulled from the thousands we've received over the years. We look forward to seeing your cards as well!
Uganda QRV in April
Here's a great opportunity to put the Republic of Uganda in your logbook. The 5X2I DXpedition (by HA5AO) from Busabala is scheduled to run from April 24 to May 10. You can join hams worldwide in trying to reach HA5AO on 40-10M CW and FT8, with some SSB. Busabala is a village in central Uganda.
Uganda (5X), a landlocked country of East Africa bordered by Kenya, South Sudan, Democratic Republic of the Congo, Rwanda, and Tanzania, was the 132nd Most-Wanted DXCC Entity per Clublog as of March.
While its official languages are English and Swahili, which was approved as the country's second official language in 2005, use of many other languages is prevalent in the country of 45.8 million, including Lango, Runyoro, Samia, and Lusoga. For example, the Bantu language of Lusoga is spoken by more than three million people in Eastern Uganda's Busoga region. English, though, is by far the most spoken language in Uganda. More than 39 million Ugandans (almost 90% of its total population) speak English, ranking the country eighth in the world in terms of having the most English speakers.
Which leads us to our OnAllBands geography question of the day: Obviously, the United States ranks first in this category. Can you name the country with the second-most number of English speakers? For bonus points, name the African country that ranks fourth. Cue Jeopardy theme music. Now…go! Answer below.

Uganda (93,065 square miles) is the second-largest African landlocked country by population, but only the 33rd largest African country based on area. Ethiopia is the world's largest landlocked country based on population (120.3 million). Oh, can you name the world's largest landlocked country based on square mileage? (Sorry, can't help it…we just love these geography questions!) Uganda has a nominal GDP of $46.38 billion, with much of its economy being driven by export income from coffee, base metals and products, oil re-exports, cement, tobacco, tea, sugar, cocoa beans, et. al., as well as tourism focused on its landscape and abundant wildlife.
QSL Cards
The active hams at DX Engineering have had great success contacting Uganda over the years (a good reason to contact them for help with your gear if you'd like to do the same). Here are a few of the QSL cards from their collections.
Tom, KB8UUZ, DX Engineering technical writer, reached 5X1T (15M and 12M SSB) from Kampala, Uganda's capital and largest city. Kampala has a population of 1.6 million, with a growing metropolitan area that has a population estimated at 6.7 million.
Wayne, K8FF, DX Engineering customer/technical support specialist, received the below QSL card from 5X3R. Uganda is widely recognized for its biodiversity, boasting more than 340 species of mammals and 140 reptile species. Lepidopterists will want to put a visit to Uganda on their bucket list since the country is home to 1,240 species of butterfly. In Uganda's many national parks and protected areas, you'll find mountain gorillas (nearly half of the world's mountain gorilla population lives in Uganda's Bwindi Impenetrable National Park), African buffaloes, the Ugandan kob (a type of antelope), bush elephants, chimpanzees, lions, Nile crocodiles, and African leopards, like the one shown on this stunning but menacing card.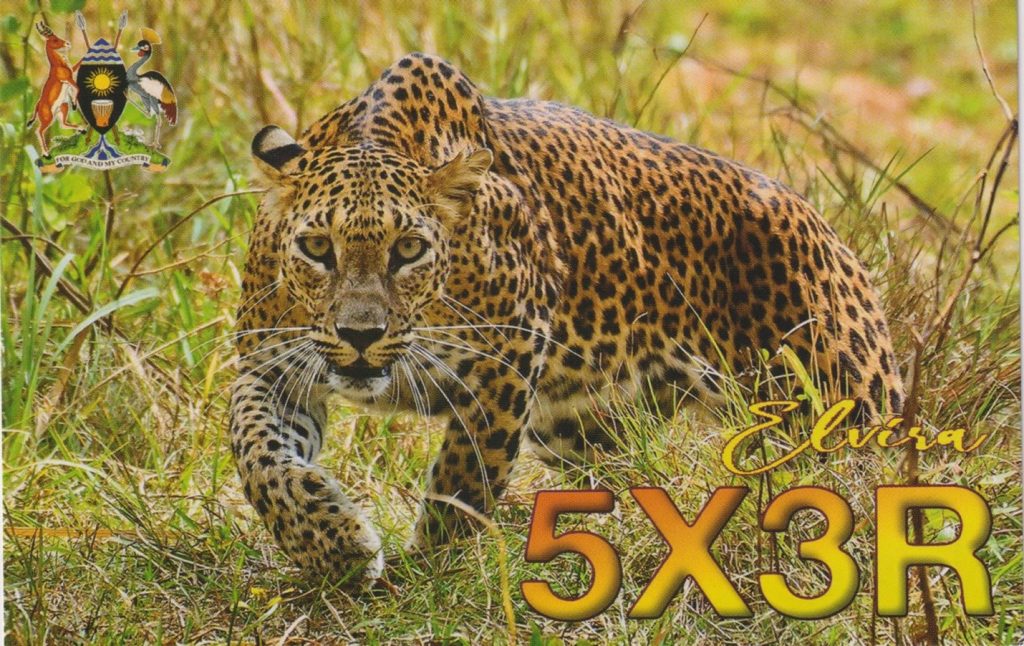 Dave, K8DV, DX Engineering customer/technical support specialist, contacted 5X3E in March 2019 on 80M FT8, and 5X4X in October 2007 on 20M SSB. The 5X4X card features one of the 1,000-plus bird species found in Uganda.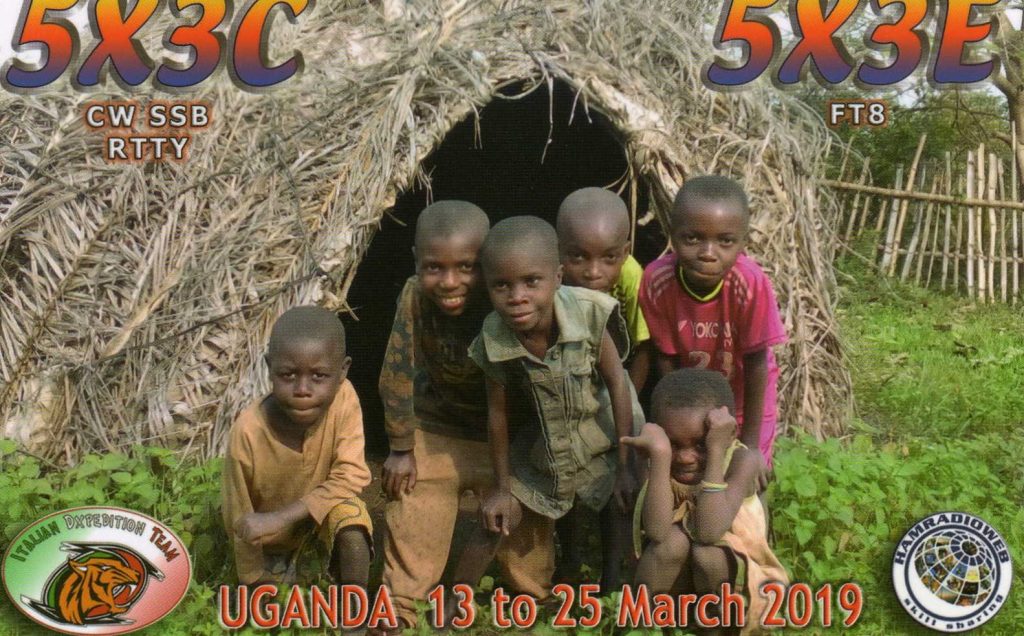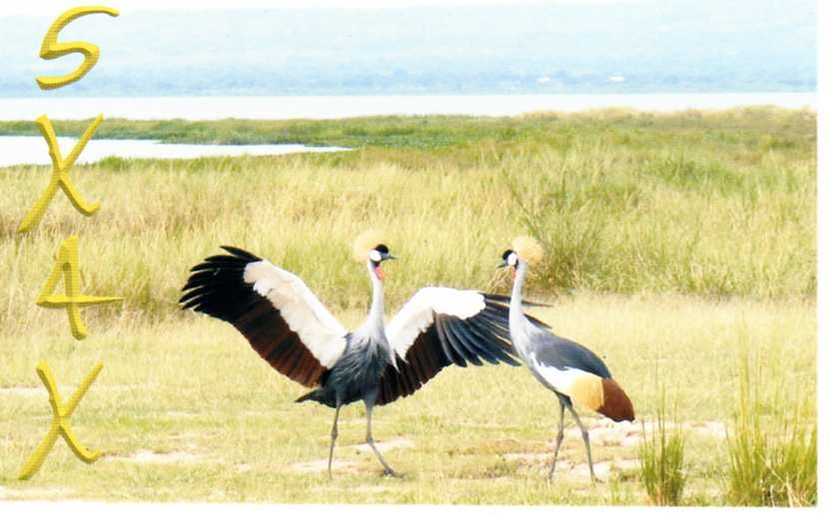 "I'll take Languages of the World for $1,000, Mayim."
Back to our geography stumper. Uganda has the eighth-most number of English speakers in the world. Do you know the country that ranks behind the United States in this category? If you said India, you would be correct! There are more than 128.5 million English-speaking people in India, though the number who use English as a first language is significantly less. Following India on the list is Pakistan, Nigeria, Philippines, United Kingdom, Germany, and Uganda.
And the world's largest landlocked country based on area: Kazakhstan (1.052 million square miles). The smallest? Vatican City (109 acres) It's also the smallest based on population.
Want to upgrade your DXing capabilities? The Elmers at DX Engineering are here to lend an ear. Reach out to them at Elmer@DXEngineering.com. Find everything you need at DXEngineering.com to up your game, including transceivers, antennas, amplifiers, headsets, and more.