Bermuda QRV in June/July
If you can't travel to Bermuda to enjoy its pink sand beaches and cerulean blue ocean waters this summer, at least you can live vicariously by making a QSO with someone there, right? Well, here's your chance! G4OSY as G4OSY/VP9 is scheduled to be active from Bermuda from June 27 to July 8 on 40M-6M SSB and maybe CW. G4OSY will be operating from Hamilton Parish—one of Bermuda's nine parishes, each covering 2.3 square miles except for the slightly larger St. George's Parish.
This British Overseas Territory in the North Atlantic Ocean, 643 miles east of Cape Hatteras, North Carolina, ranked as the 178th Most Wanted DXCC Entity per Clublog as of May.
With a population of around 64,000, the 20.5-square-mile chain of islands—appropriately shaped like a fish hook—is the tenth most densely populated country in the world. The Bermuda archipelago comprises seven main islands and 170 islets and rocks. The largest island, Main Island (14 miles long and one mile wide) includes Bermuda's capital city of Hamilton located in Pembroke Parish. With a population of around 850, Hamilton is one of the world's smallest capitals, ranking above cities such as Yaren, capital of Nauru, population 747; Jamestown, capital of St. Helena, population 629; Alofi, capital of Niue, population 597; and a handful of others at the bottom of the list. Which leads us to today's OnAllBands Geography Question of the Day. Can you name the top five largest capital cities based on population? Good luck on this one. Answer is below.
QSL Cards
The active hams at DX Engineering have had great success contacting Bermuda over the years (a good reason to contact them for help with your gear if you'd like to do the same). Here are a few of the QSL cards from their collections.
George, K3GP, DX Engineering customer/technical support specialist, traveled to Bermuda in 2014 to compete in the CQ WW RTTY Contest with teammates Jamie, WW3S, and Ray, ND8L. The trio finished in first place in the low power/North America category. The photo on the QSL card was taken at one of Bermuda's historic forts. As noted on enterbermuda.com, "Bermuda has long been an important strategic military outpost for both the Britain and American armed forces." Also featured below is K3GP's personal card he gave out for contacts made in Bermuda before and after the contest.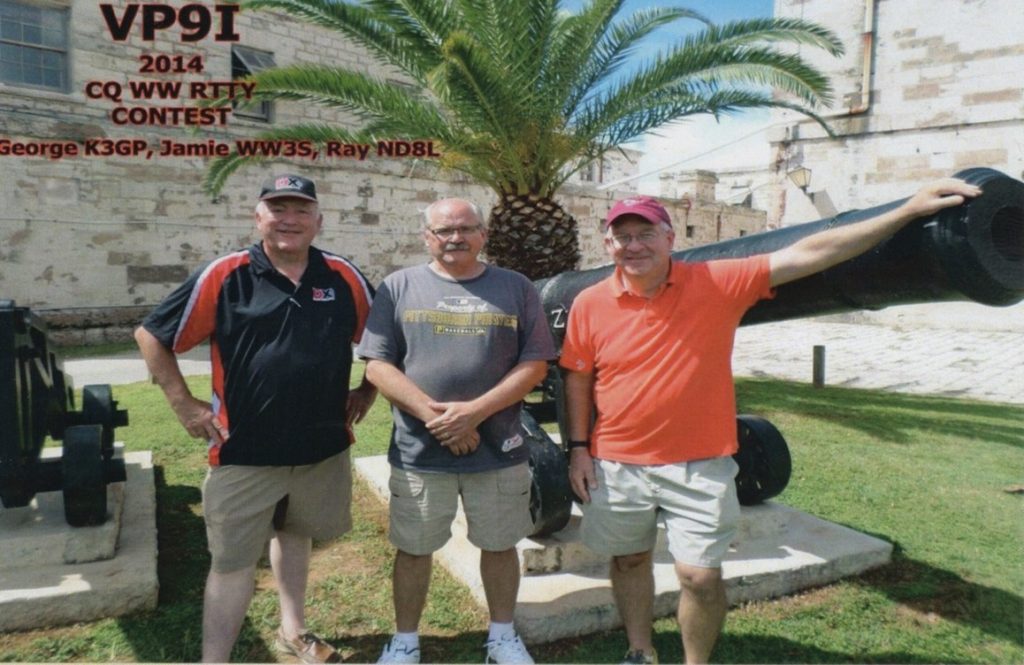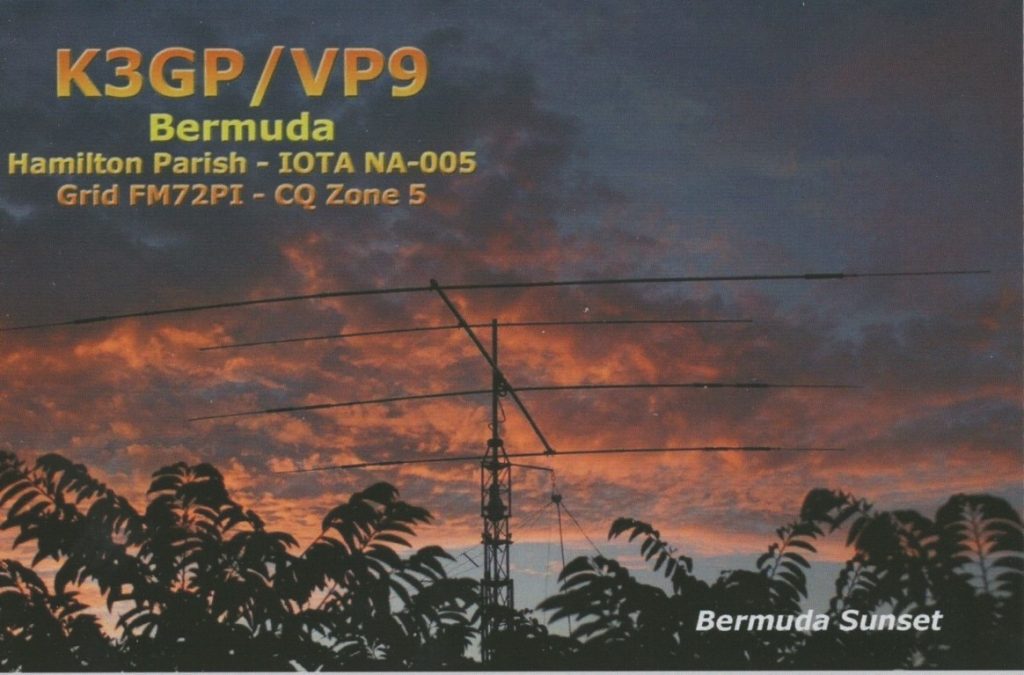 Tom, KB8UUZ, DX Engineering technical writer, received these cards from VP9GE in January 2004 and AA4V/VP9 in October 2009. Among other equipment, AA4V/VP9 employed Butternut HF2V and HF9V antennas—now manufactured and sold by DX Engineering—and Heil headsets on the island.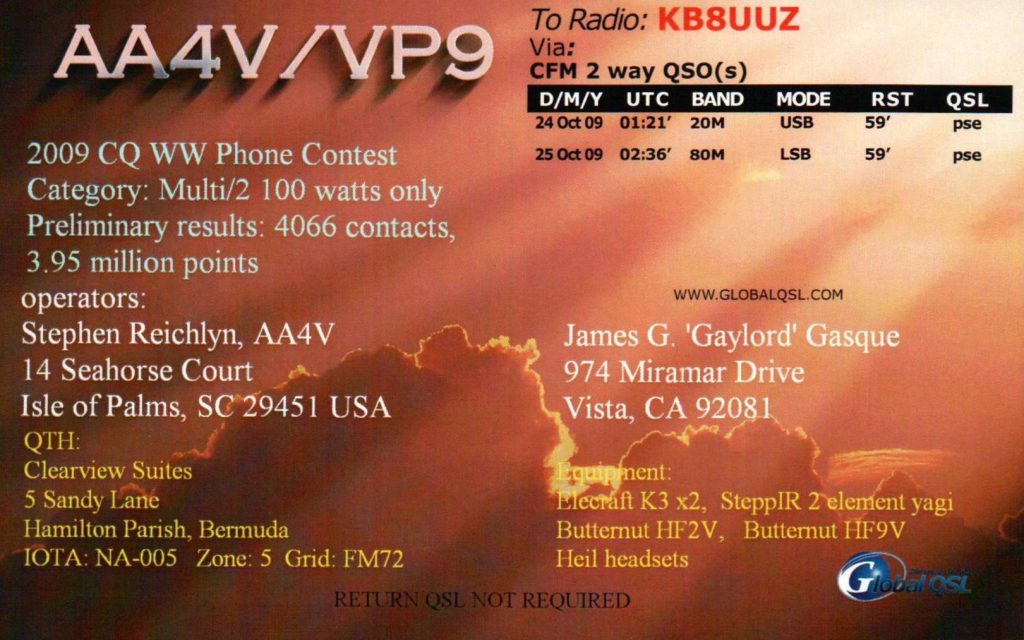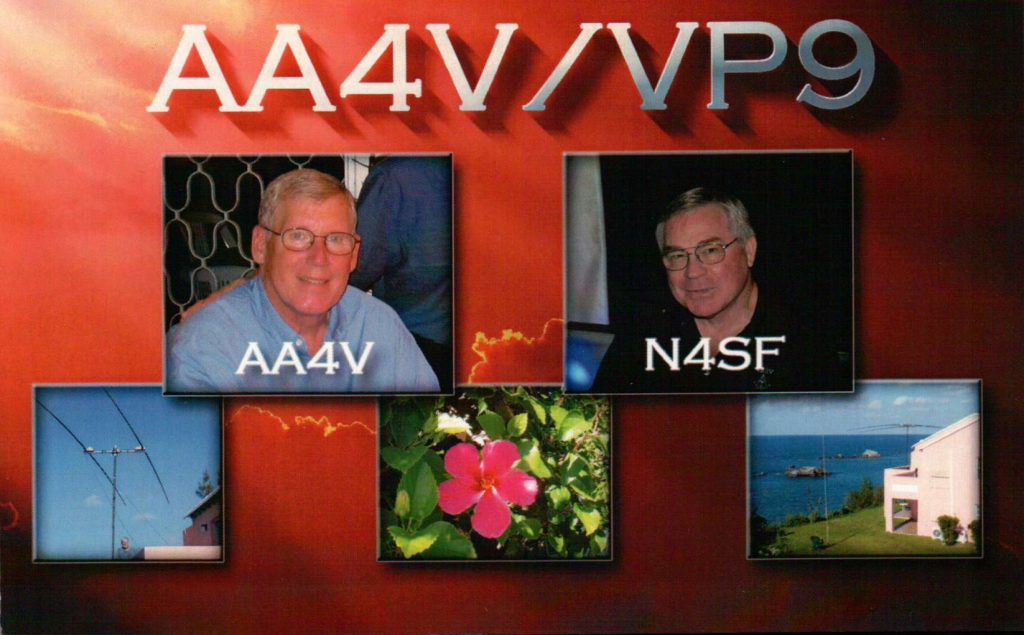 Dave, K8DV, DX Engineering customer/technical support specialist, reached VP9KF in November 2006 on 80M CW.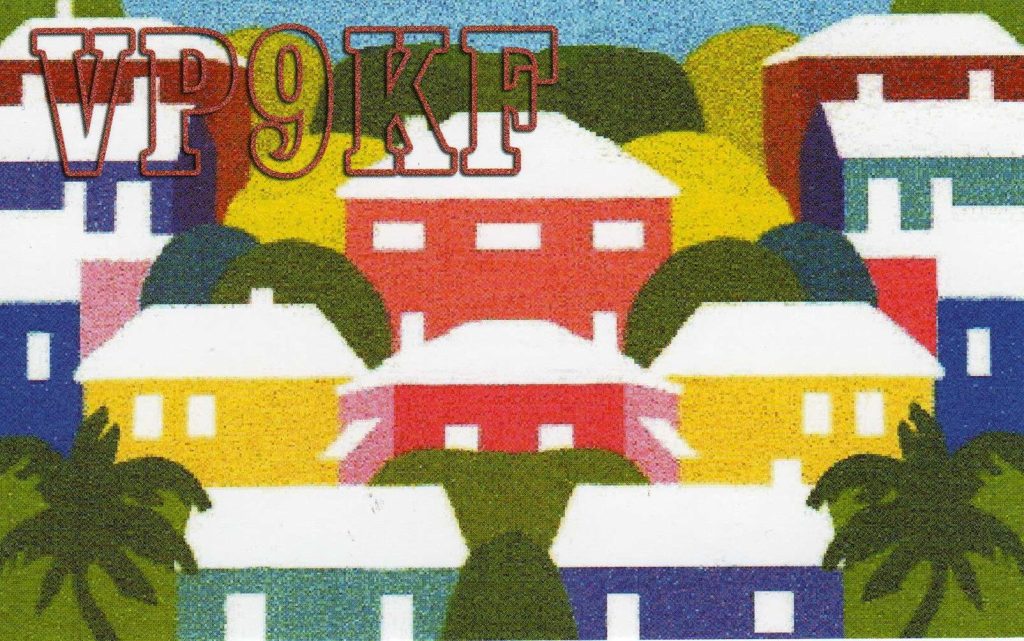 "I'll take World Capitals for $1,000, Mayim."
Back to our geography puzzler. While Bermuda's capital of Hamilton is one of the least populated capital cities, what are the most populated? Here's the top five: Beijing, China, 21.5 million; Tokyo, Japan, 13.9 million; Kinshasa, Democratic Republic of the Congo, 12.7 million; Moscow, Russia, 12.6 million; and Jakarta, Indonesia, 10.5 million. Incidentally, Washington, D.C. (population 670,000) ranks far down the list at 113.
Want to upgrade your DXing capabilities? The Elmers at DX Engineering are here to lend an ear. Reach out to them at Elmer@DXEngineering.com. Find everything you need at DXEngineering.com to up your game, including transceivers, antennas, amplifiers, headsets, and more.
Editor's Note: Every month, DX Engineering features QSL cards from our team members' personal collections. To highlight upcoming DXpeditions, we'll be displaying a few of our favorite cards along with details about what it took to make these contacts. We're excited to share some of the special cards pulled from the thousands we've received over the years. We look forward to seeing your cards as well!