Every month, DX Engineering features QSL cards from our team members' personal collections. Some of our favorites are displayed on the cover and inside our 2018 Fall/Winter Catalog, along with stories about what it took to make these contacts. We're excited to share some of the special cards pulled from the thousands we've received over the years. We look forward to seeing your cards as well!
To Boldly Go…
If you're like the Hams at DX Engineering, the thought of making contact with the "final frontier" is enough to get your heart racing at warp speed. Making a coveted QSO with an astronaut or cosmonaut in an orbiting space station stands at the top of many Hams' most memorable operating moments.
Here are a few space QSLs belonging to members of our team:
R0MIR, MIR Space Station, 1996
Tom KB8UUZ, DX Engineering technical writer, had the good fortune of talking with NASA astronaut and biochemist Dr. Shannon Lucid, the first woman to make a long-duration space mission. Born in Shanghai and raised in Oklahoma, Lucid, who used the call sign R0MIR, was serving as a board engineer on Russia's Space Station Mir in 1996 when KB8UUZ reached her on two meters while sitting in his car in the driveway of his home.
Lucid is one of many astronauts and cosmonauts to reach out to terrestrial Hams during their time in space—often as a way to pass time between duties and for educational purposes. Here's a link to view other Hams in Space, including Space Shuttle Columbia (STS-9) crewmember Owen Garriott, W5LFL. In 1983, he became the first licensed Ham to operate from outer space.
The R0MIR card features a black and photo of the MIR, which used a 2M/70cm antenna. Contacts aboard the MIR were made via voice, data, and amateur television.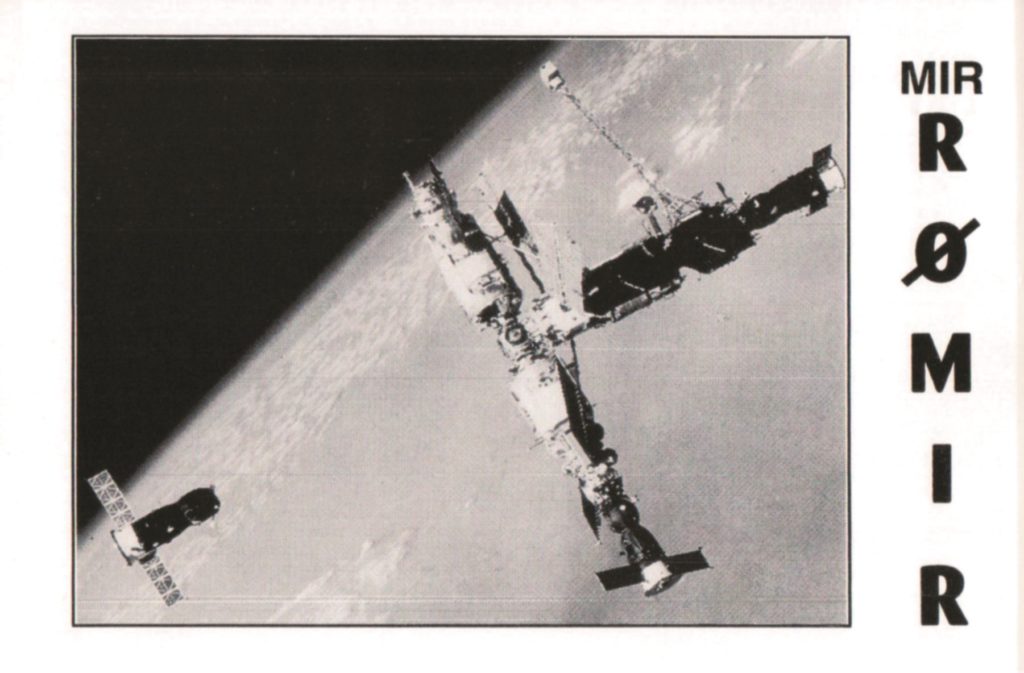 AMSAT Phase III Satellite Commemorative Card
This card commemorating the launch of the AMSAT (Radio Amateur Satellite Corporation) Phase III Satellite belongs to Bob W5OV, sales manager of DX Engineering.  The Phase III Amateur Satellite's ability to stay in an area for an extended period of time—due to its elliptical orbit—gave Hams a much better opportunity to use it to contact other amateur operators. This was Bob's card when he worked for Heathkit during the early days of his Amateur Radio career. It features his former call sign, WA2OVE.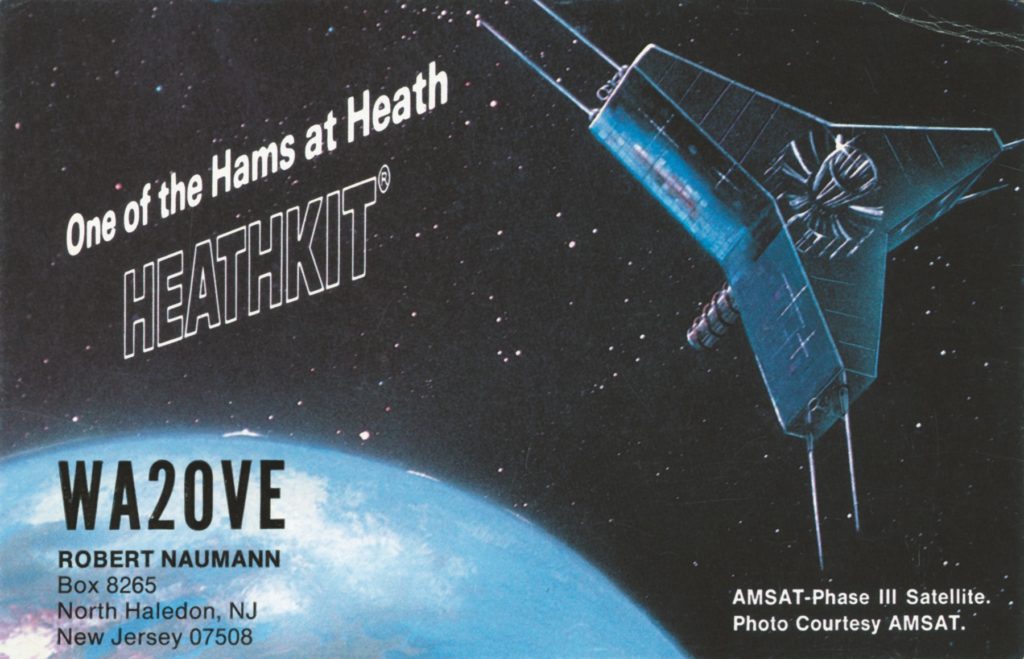 International Space Station
From the extended DX Engineering family comes three space QSL cards passed on to DX Engineering's Operations Manager Cory Gibson, W3CDG, from his cousin, Tony, KD8OEE. He worked Hector C06CBF in Cuba and John KD8BIN in Ohio using the International Space Station (ISS). The third card represents a direct contact with the ISS. Three call signs are shown on the front: NA1SS (U.S.), RS0ISS (Russia) and OR4ISS (Europe).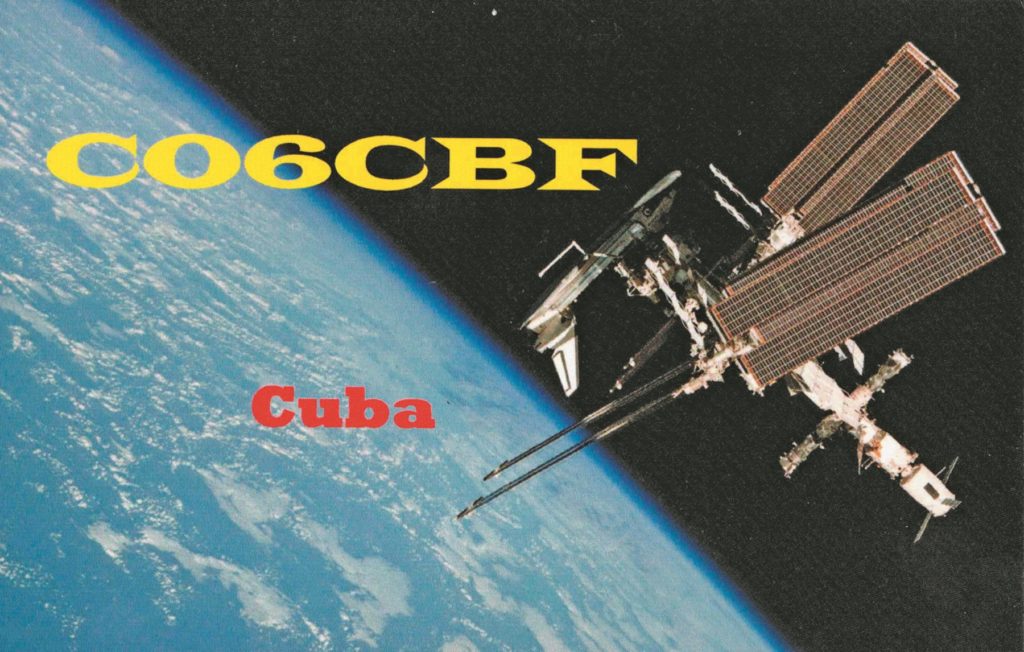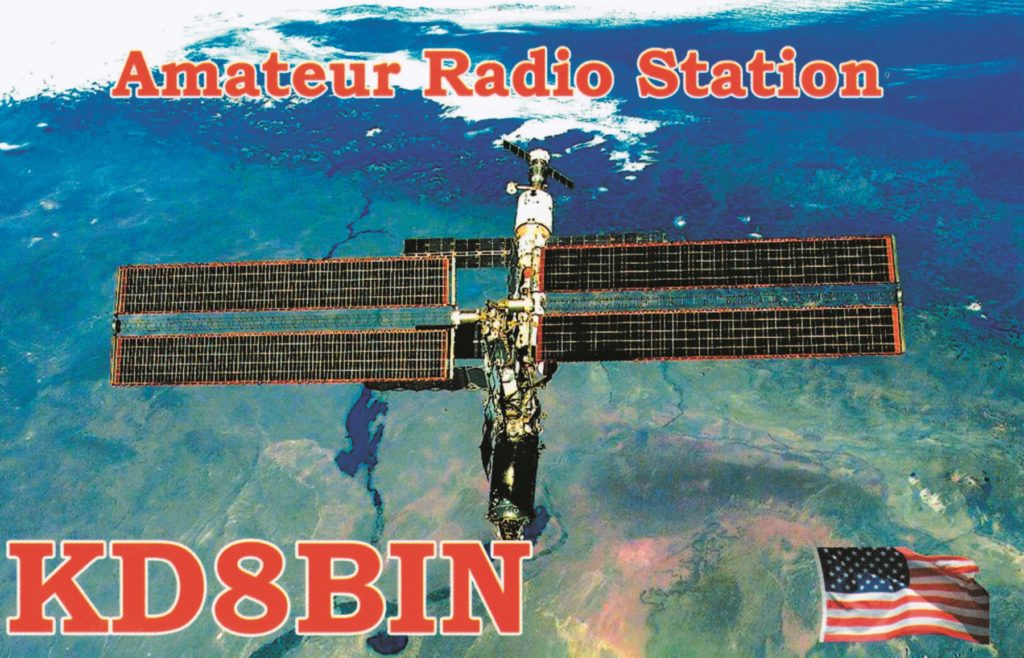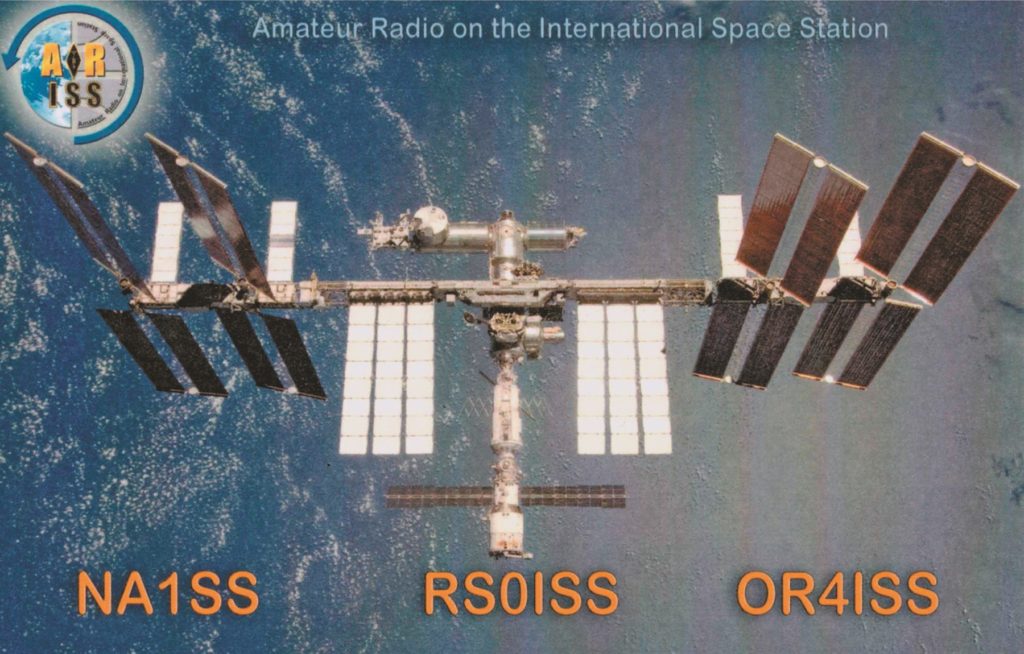 Want to contact the International Space Station? Find out more at the Amateur Radio on the International Space Station (ARISS) website. And to prepare yourself for adventures in space, DX Engineering has everything you need, including a great selection of transceivers and satellite antennas perfect for helping you send signals to orbiting satellites and the ISS.
Coming up next month: QSLs from some DXCC entities that will be active in February: El Salvador, Central Kiribati, and Macau.