Editor's Note: Every month, DX Engineering features QSL cards from our team members' personal collections. To highlight upcoming DXpeditions, we'll be displaying a few of our favorite cards along with details about what it took to make these contacts. We're excited to share some of the special cards pulled from the thousands we've received over the years. We look forward to seeing your cards as well!
Nauru
DXers will have a chance to log Nauru (IOTA-031) this September. The C21W DXpedition is scheduled for September 16-25. Yuris, YL2GM; Kaspars, YL1ZF; Jack, YL2KA; and Kristers, YL3JA will be operating on 160 through 6 meters— SSB, CW, FT8, and RTTY.
The Republic of Nauru, formerly known as Pleasant Island, is a country of Micronesia in the Central Pacific. With a population of 11,300, it is the third smallest country in the world behind the Vatican and Tuvalu. As of August, the 8.1 square mile republic was the 55th Most Wanted DXCC Entity in North America.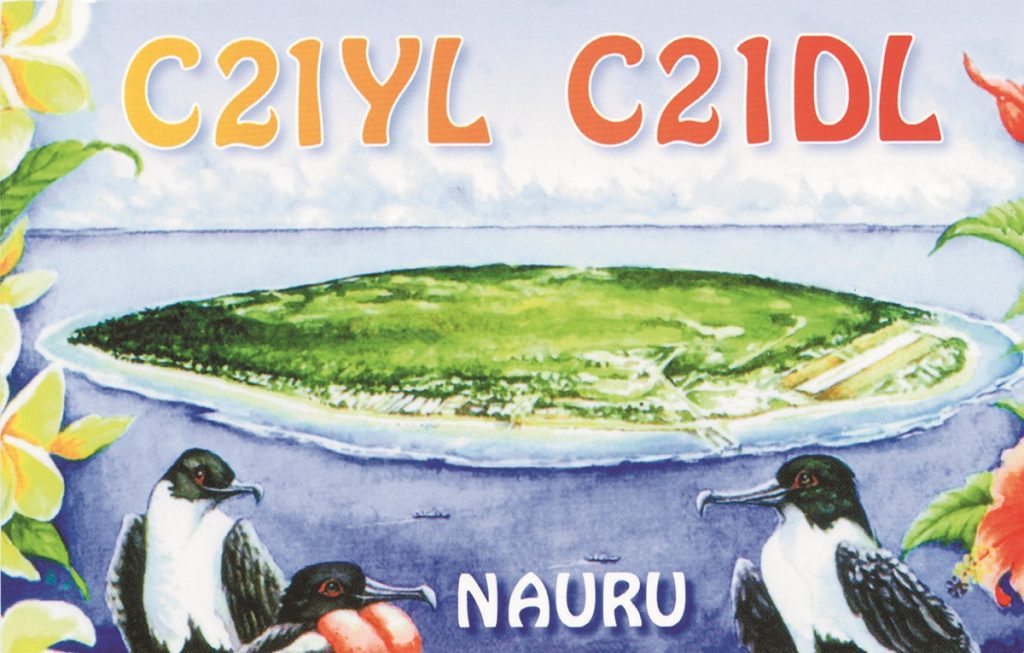 Dave, N8NB, DX Engineering technical support specialist, contacted the C21YL-C21DL DXpedition to Nauru in February 2010 on 17 and 15M SSB.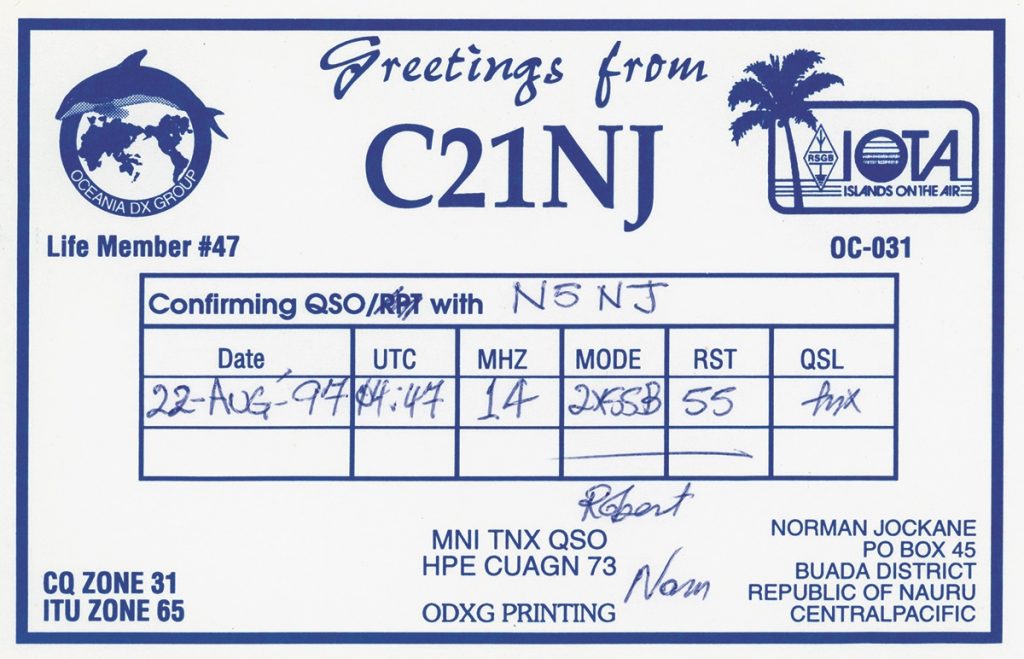 Bob, W5OV, DX Engineering sales manager, reached the C21NJ DXpedition on 20M SSB in 1997.
George, K3GP, DX Engineering customer/technical support specialist, earned this QSL card from the September 2005 C21SX Nauru DXpedition, which recorded 12,524 QSOs. George reached them on 20M CW.
Ceuta and Melilla
Did you have a chance to reach Rene, DL2JRM (as EA9/DL2JRM), who was active from Ceuta and Melilla this September?
Nestled on the north coast of Africa, Ceuta (7.1 square miles, population 85,000) and Melilla (4.7 square miles, population 86,000) are autonomous cities of Spain—the only two permanently inhabited Spanish cities in mainland Africa. Both cities are officially claimed by Morocco. As of August, Ceuta and Melilla was the 267th Most Wanted DXCC Entity in North America.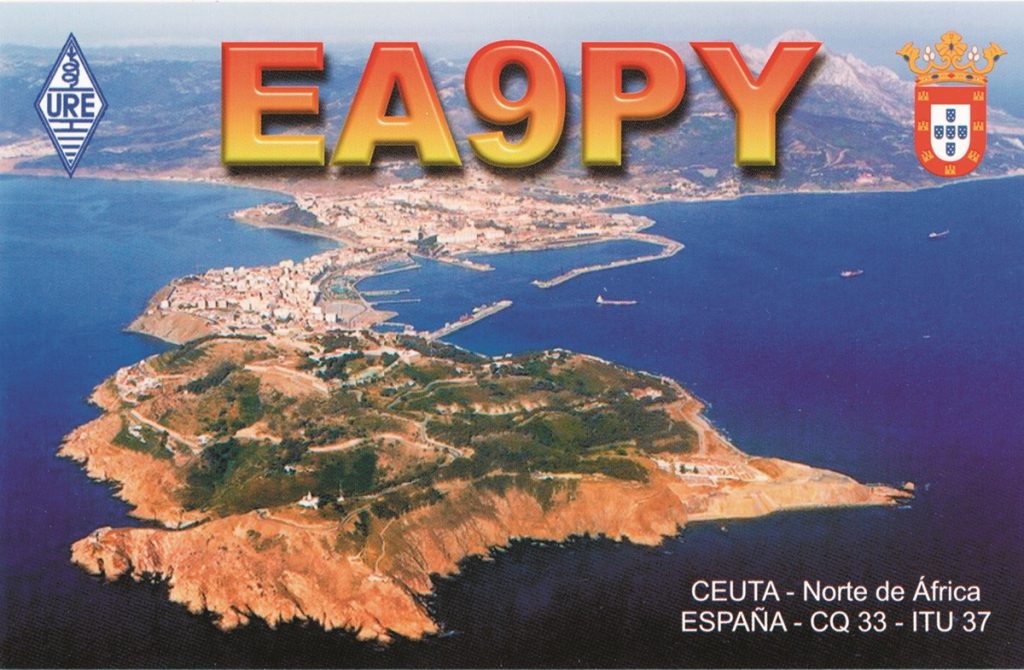 Dave, N8NB, contacted the EA9PY DXpedition to Ceuta in February 2010 on 12M SSB.
Tom, KB8UUZ, reached the EF9R-EA9LZ DXpedition to Ceuta on 15M SSB.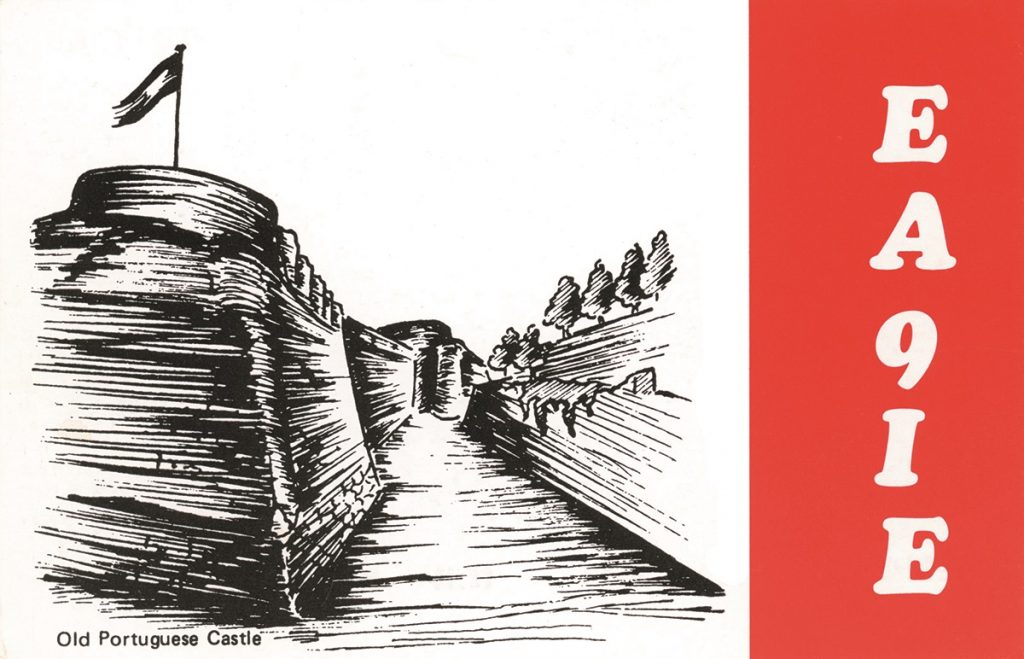 Mark, W8BBQ, DX Engineering customer/technical support specialist, logged Ceuta on 17M SSB in October 2009 during the EA9IE Dxpedition. The front of the QSL card features an old Portuguese castle, while on the back, DXpeditioner Juan, EA9IE, waxes poetic about the thrill of DXing:
"EA9 Ceuta is located on the North African coast at a narrow gate where the Mediterranean Sea turns into the Atlantic Ocean. It takes a brief 45 minute ferry ride to reach Ceuta from the southernmost tip of Europe—passing the Rock of Gibraltar before setting foot on African soil. It is in this corner of the world where you can see two continents and four DXCC Entities."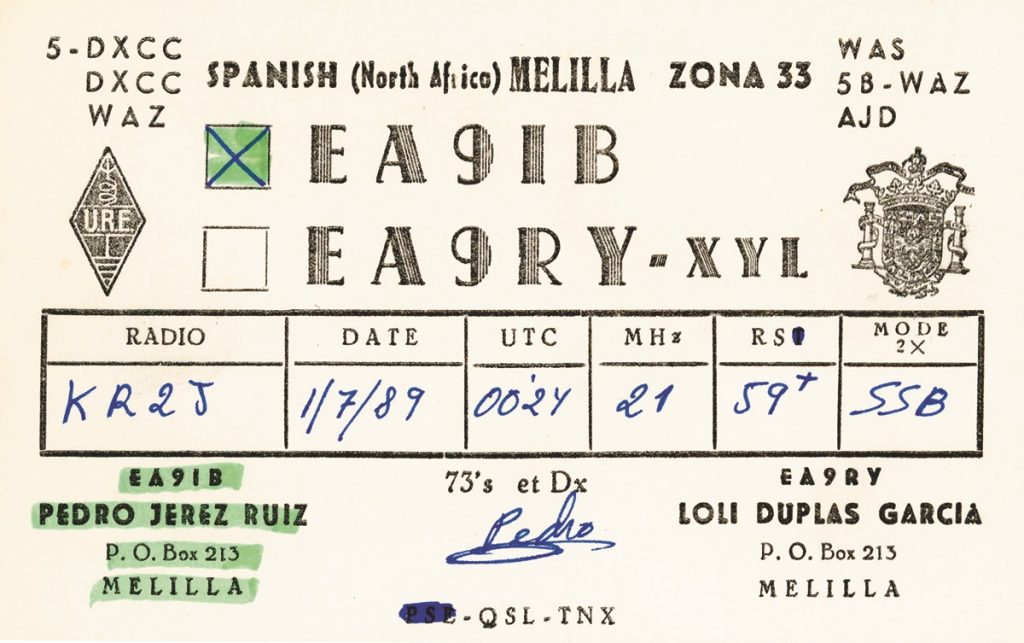 Bob, W5OV, DX Engineering sales manager, contacted the EA9IB (Pedro Jerez Ruiz) DXpedition from Melilla on 15M SSB in 1989.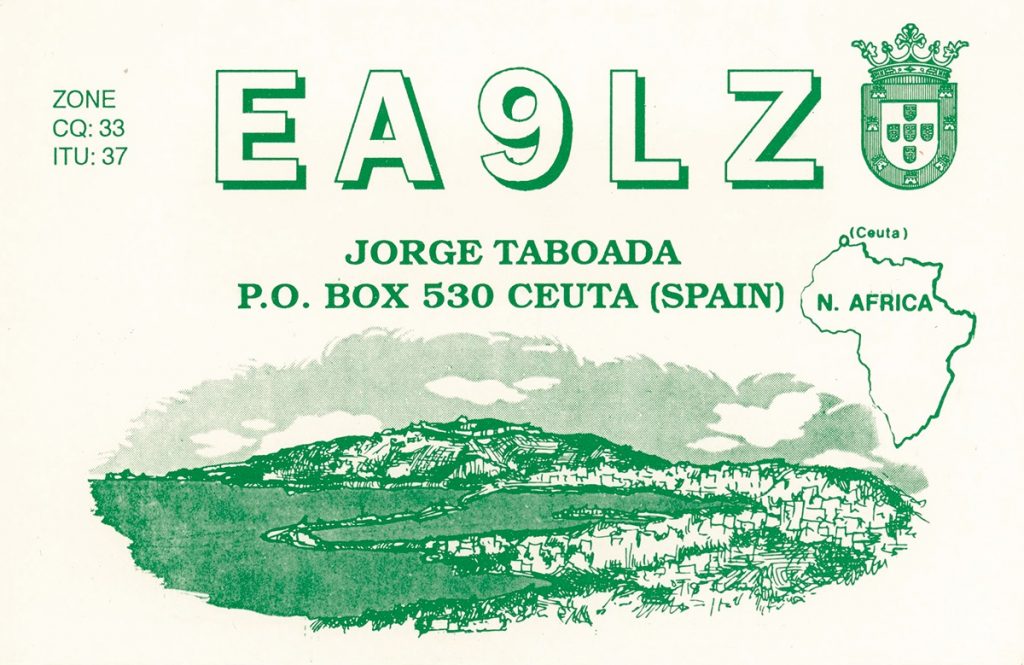 George, K3GP, reached the EA9LZ Ceuta DXpedition in November 1992 on 40M CW.
Want to upgrade your DXing capabilities? Find everything you need at DX Engineering, including transceivers, antennas, amplifiers, headsets, and more.