Editor's Note: Every month, DX Engineering features QSL cards from our team members' personal collections. To highlight upcoming DXpeditions, we'll be displaying a few of our favorite cards along with details about what it took to make these contacts. We're excited to share some of the special cards pulled from the thousands we've received over the years. We look forward to seeing your cards as well!
Turks and Caicos Islands Active in March
Here's a great chance to fill a digital band for Turks and Caicos Islands in March! K0KQ (as VP5/K0KQ) will be operating on the HF bands in FT8 from Grand Turk Island from March 7 to 21. He'll be operating on 50 watts, using his Icom IC-706 and a vertical antenna on the beach, per the DXpedition's QRZ page. Turks and Caicos Islands ranked as the 185th Most-Wanted DXCC Entity per Clublog as of February.
At 6.9 square miles, Grand Turk Island (population 4,800) is the largest of the Turks Islands, one of two tropical island groups (the other being the Caicos Islands) that make up this British Overseas Territory about 647 miles east-southeast of Miami and 384 miles from Cuba. Here are a few more facts about the islands:
Some historians say that it was Christopher Columbus, in 1492, who was the first European to spy the Turks and Caicos Islands, while others believe that distinction belongs to Spanish conquistador Juan Ponce de Leon, who came across the islands 20 years later.
Today, the economy of Turks and Caicos Islands (population 43,000) is largely dependent on tourism and offshore finance.
In the early days of the U.S. space program, NASA used a missile tracking station located on Grand Turk.
After three successful orbits around the Earth in 1962, Ohio astronaut and future U.S. senator John Glenn landed his Friendship 7 capsule about 800 miles southeast of Bermuda. He was transferred by helicopter from the USS Noa to the USS Randolph, which transported him to Grand Turk Island. His capsule arrived later on Grand Turk in a separate ship. To honor the island's link to this piece of space history, a 3,500-square-foot exhibit on Grand Turk features replicas of the Mercury mission's Atlas rocket, Friendship 7 capsule, and Glenn himself in spacesuit. More about Glenn's groundbreaking flight can be seen at the Turks and Caicos Museum on Grand Turk.
QSL Cards
Here are a few of the QSL cards from Turks and Caicos Islands collected by the active operators at DX Engineering over the years.
George, K3GP, DX Engineering customer/technical support specialist, produced three QSL cards from his collection: VP5/K4SV, VP5LP, and VP5DX.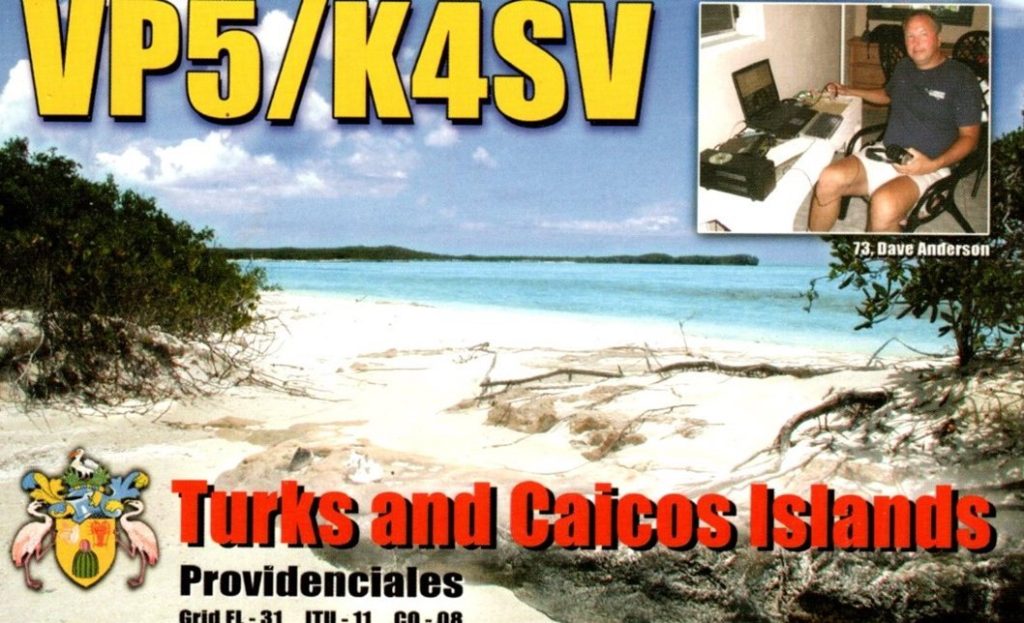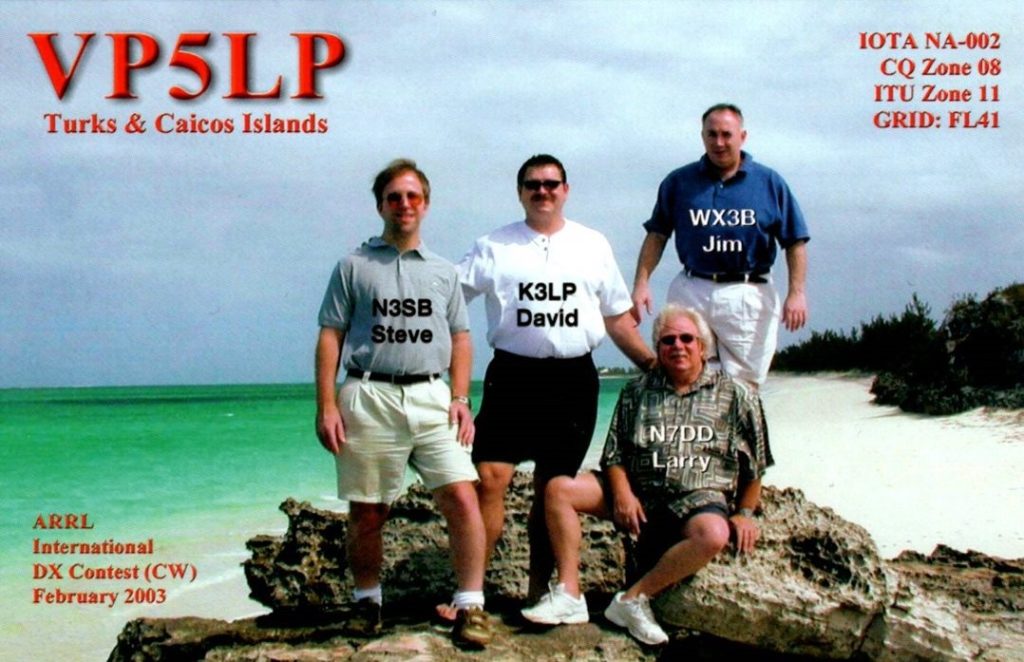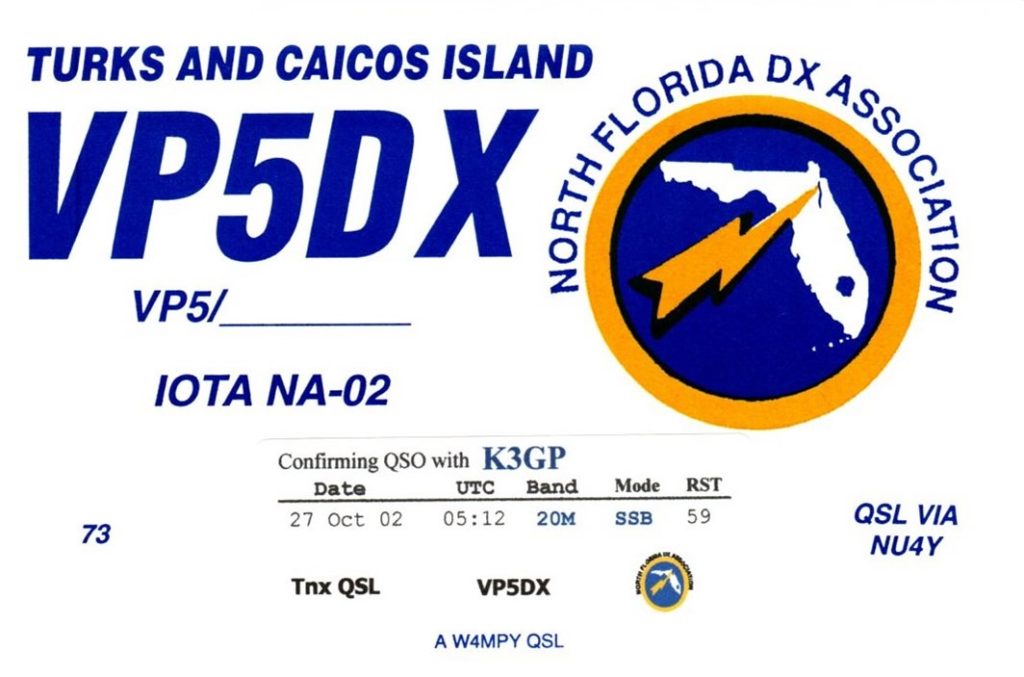 Tom, KB8UUZ, DX Engineering technical writer, earned the following cards: VP5CW from the contest QTH of Jody, VP5JM, on Providenciales Island; VP5H; VP5Q; and VQ5M. Known locally as Provo, 38-square-mile Providenciales (population 23,750) is an island in the northwest Caicos Islands. It has been ranked by Trip Advisor as the world's best beach destination.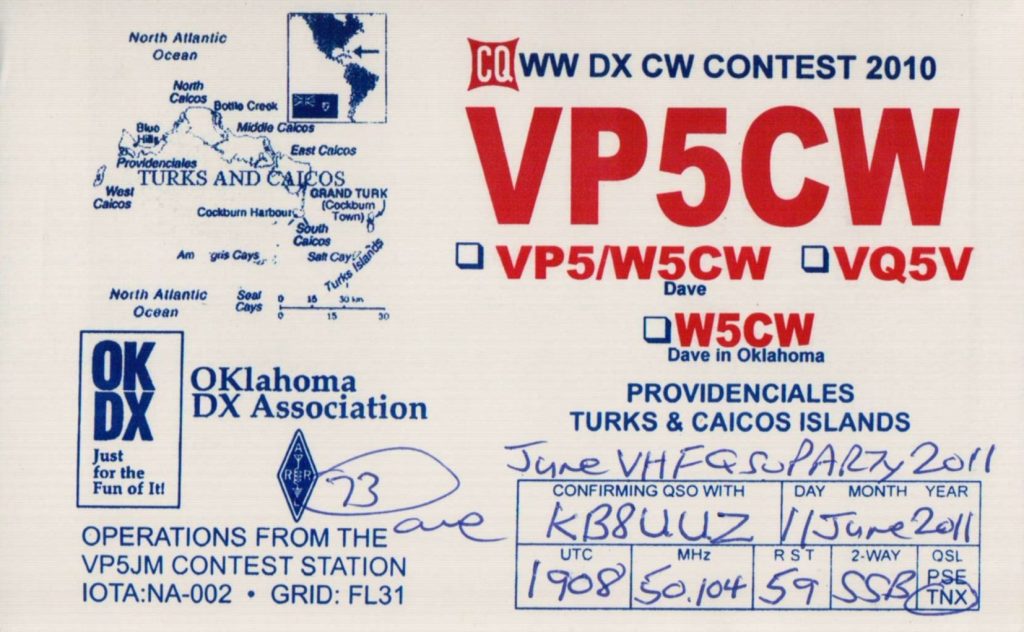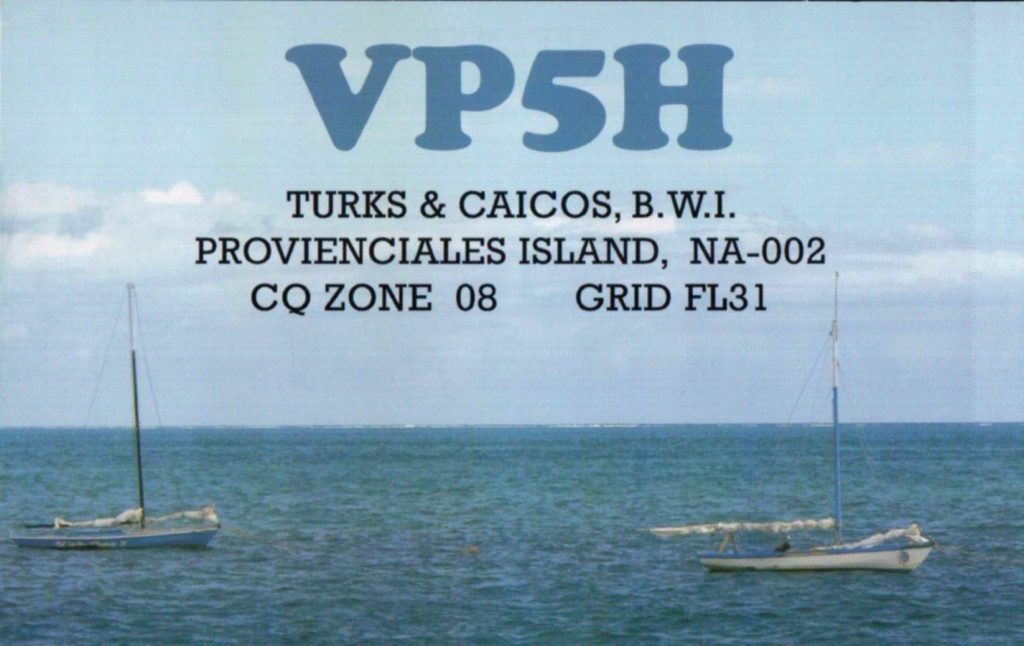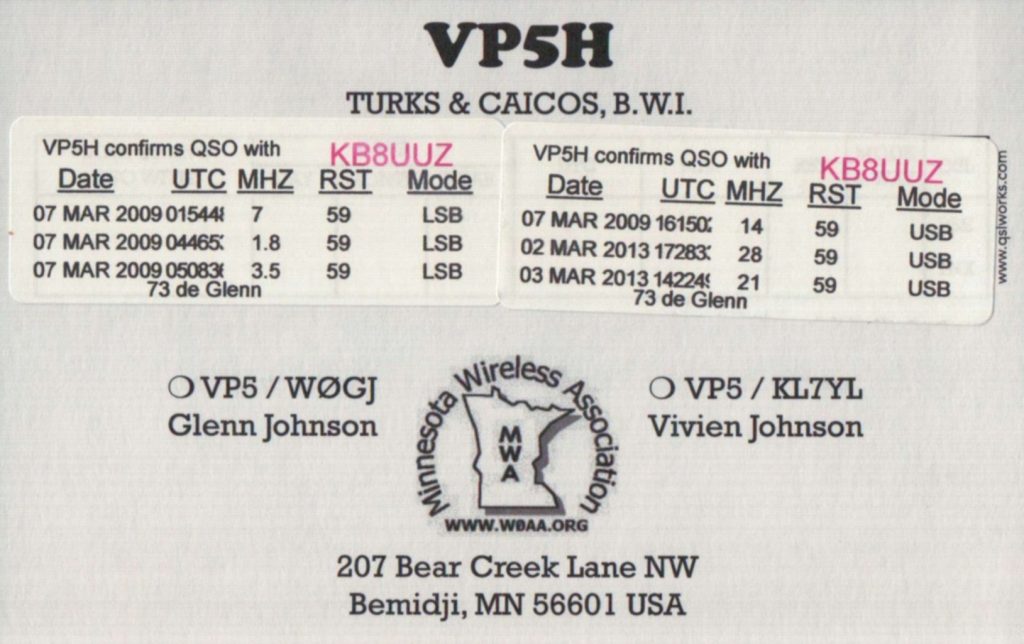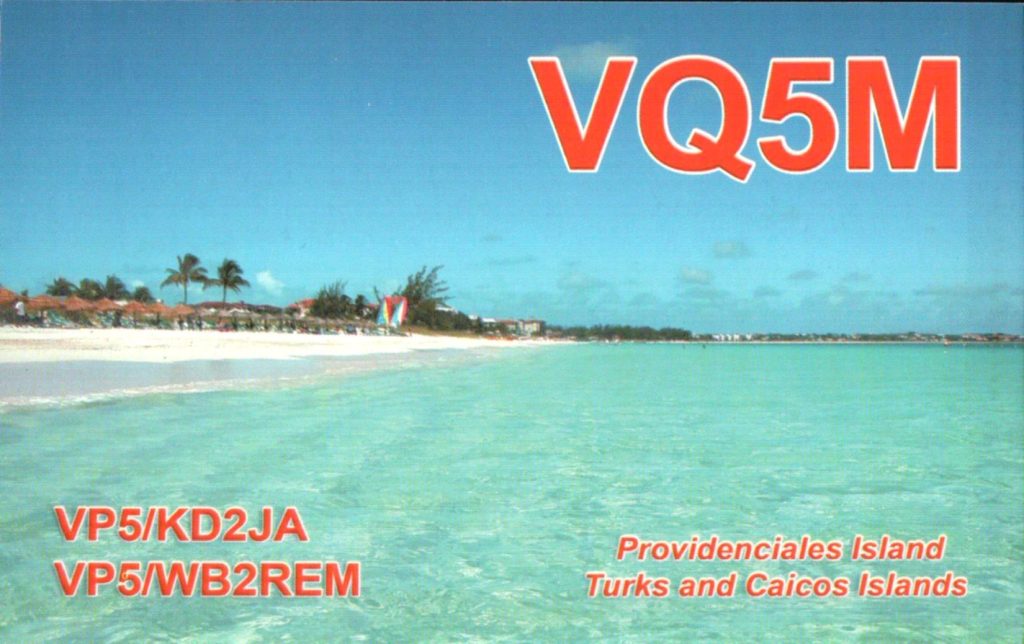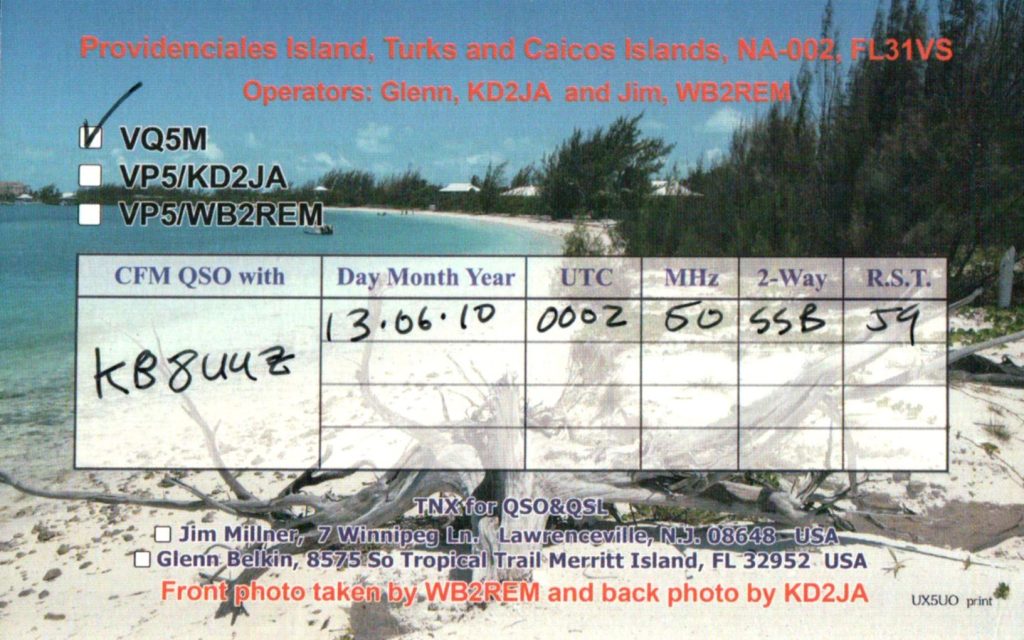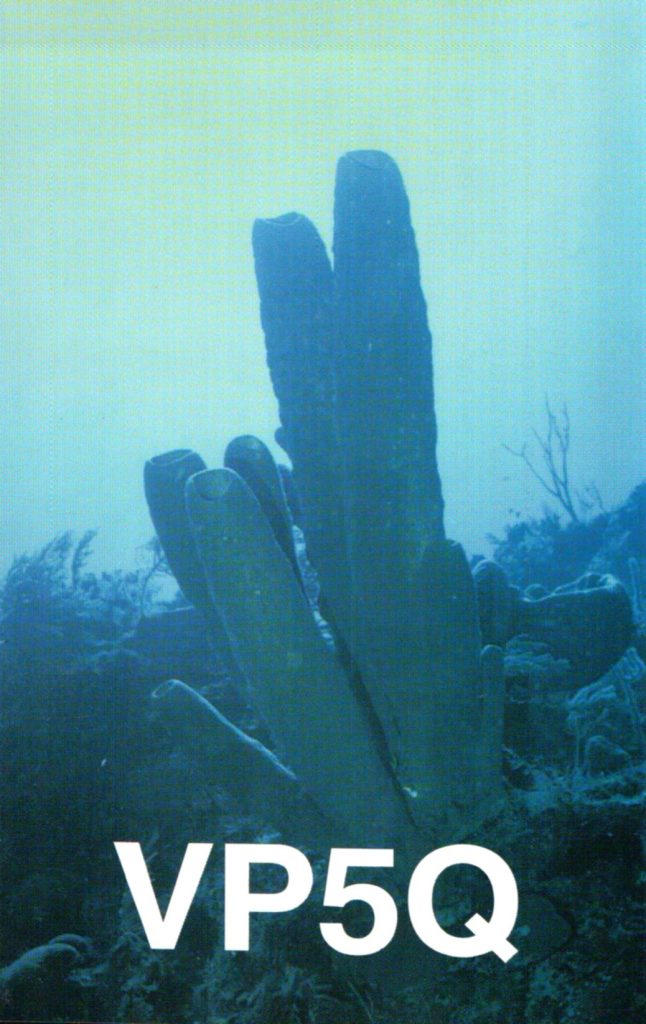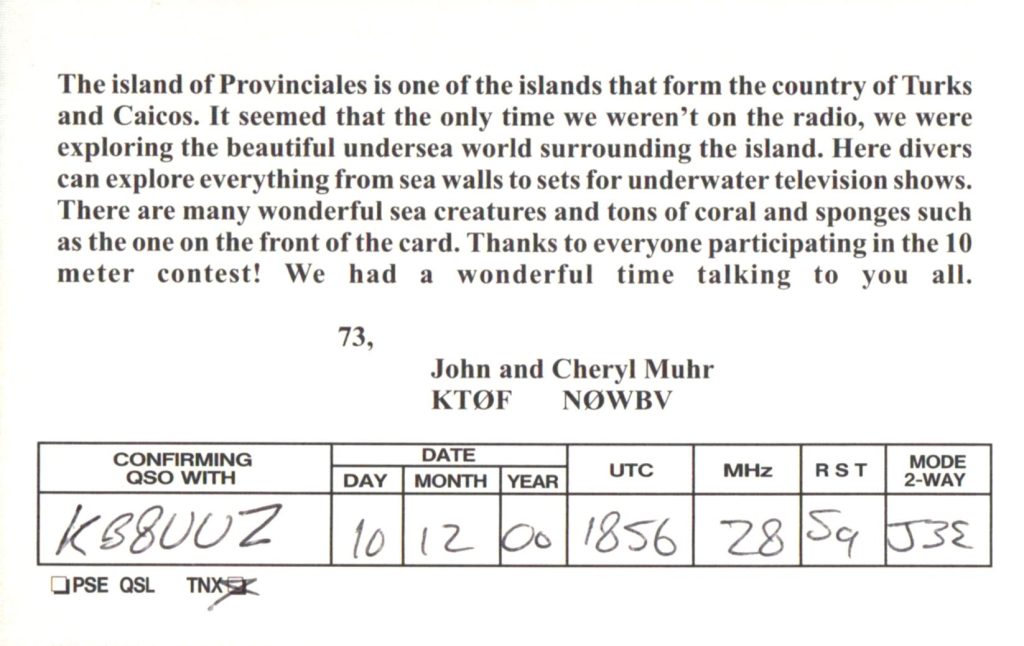 Mark, W8BBQ, DX Engineering customer/technical support specialist, contacted VP5/G3XJE (that's G3XJE on the card) in January 2010 on 20M SSB.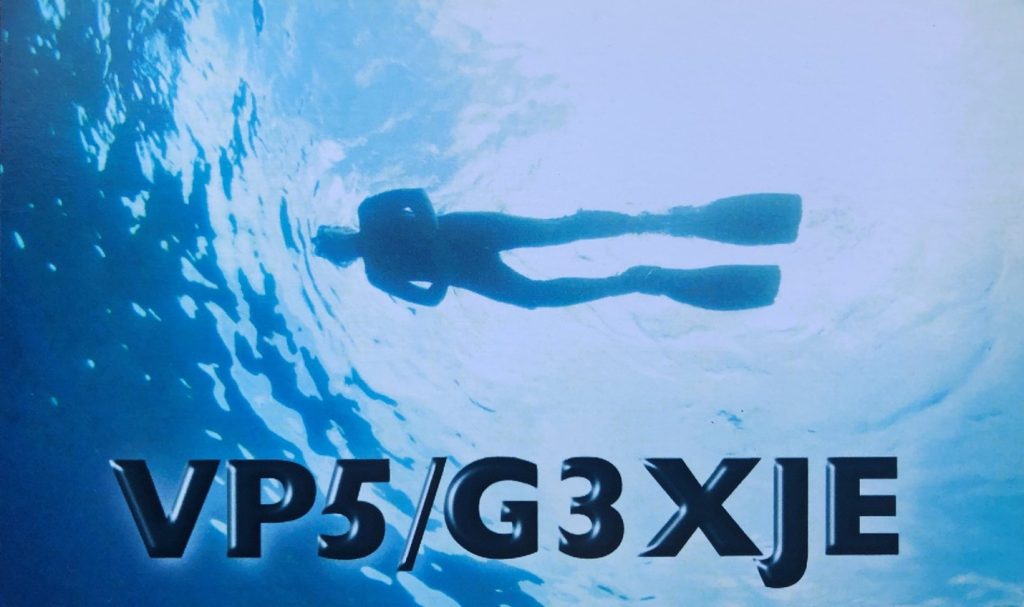 David, K8DV, DX Engineering customer/technical support specialist, reached VP5MA in July 2021 on 6M FT8 and VP5/G3TXF on 40 and 20M CW in March 2008.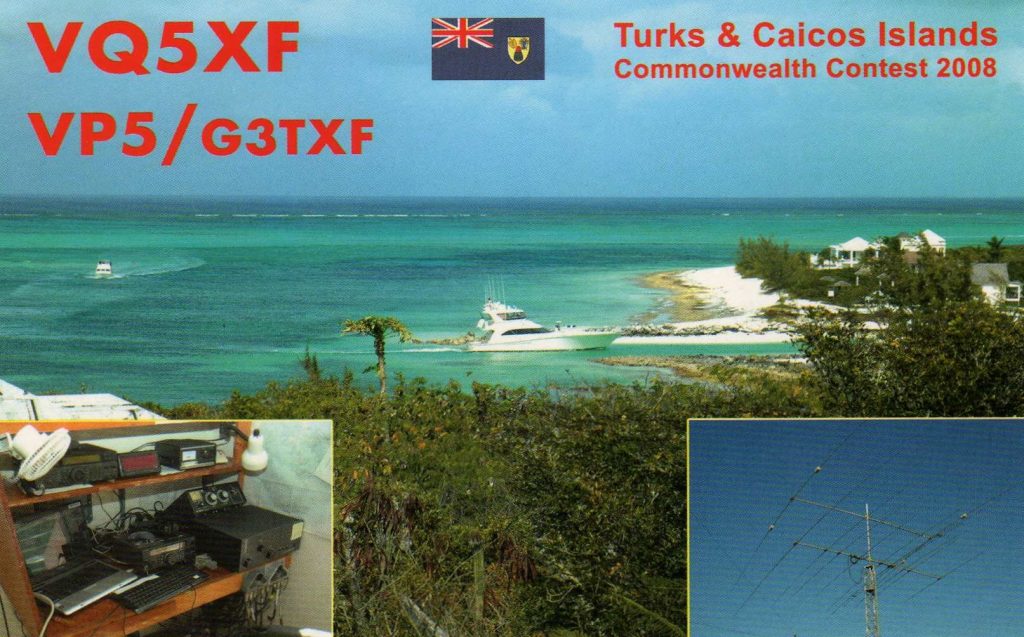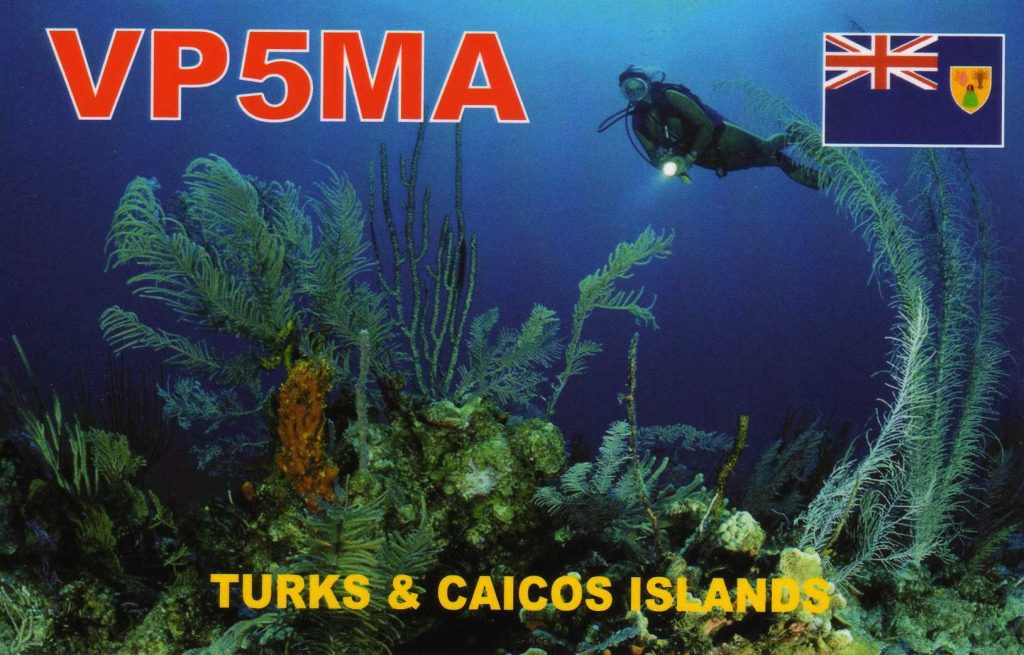 Want to upgrade your DXing capabilities? The Elmers at DX Engineering are here to lend an ear. Reach out to them at Elmer@DXEngineering.com. Find everything you need at DXEngineering.com to up your game, including transceivers, antennas, amplifiers, headsets, and more.