Every month, DX Engineering features QSL cards from our team members' personal collections. To highlight upcoming DXpeditions, we'll be displaying a few of our favorite cards along with details about what it took to make these contacts. We're excited to share some of the special cards pulled from the thousands we've received over the years. We look forward to seeing your cards as well!
Republic of Maldives QRV in July and August
DXers will have a chance to log the Republic of Maldives (8Q) this July and August. Sugi, JI3KDH (operating as 8Q7SU) is scheduled to be active from North Male' Atoll from July 31 to August 7 on CW 20, 17, 15, 12 and 10M. He will be using a Kenwood TS-50 transceiver on North Male' in Narizlandia, a group of natural atolls in the Republic of Maldives. Maldives is a south Asian country made up of a chain of 26 atolls in the Arabian Sea of the Indian Ocean. Based on land area and population (about 430,000), Maldives is the smallest Asian country. Its atolls are spread over 115 square miles, making it one of the world's most dispersed sovereign states.
As of June, Maldives ranked as the 122nd most-wanted DXCC entity in North America.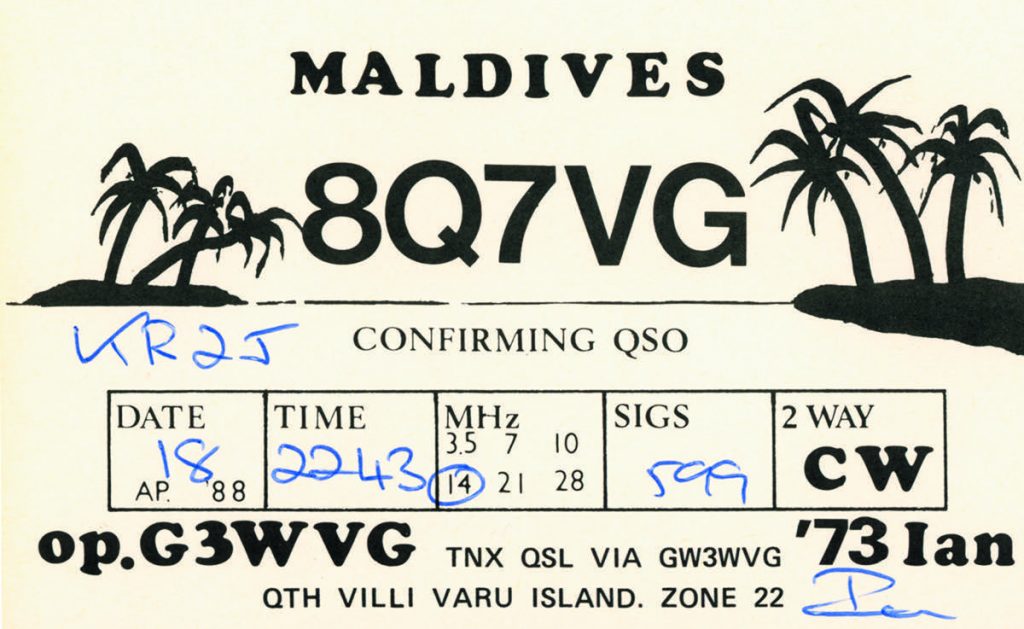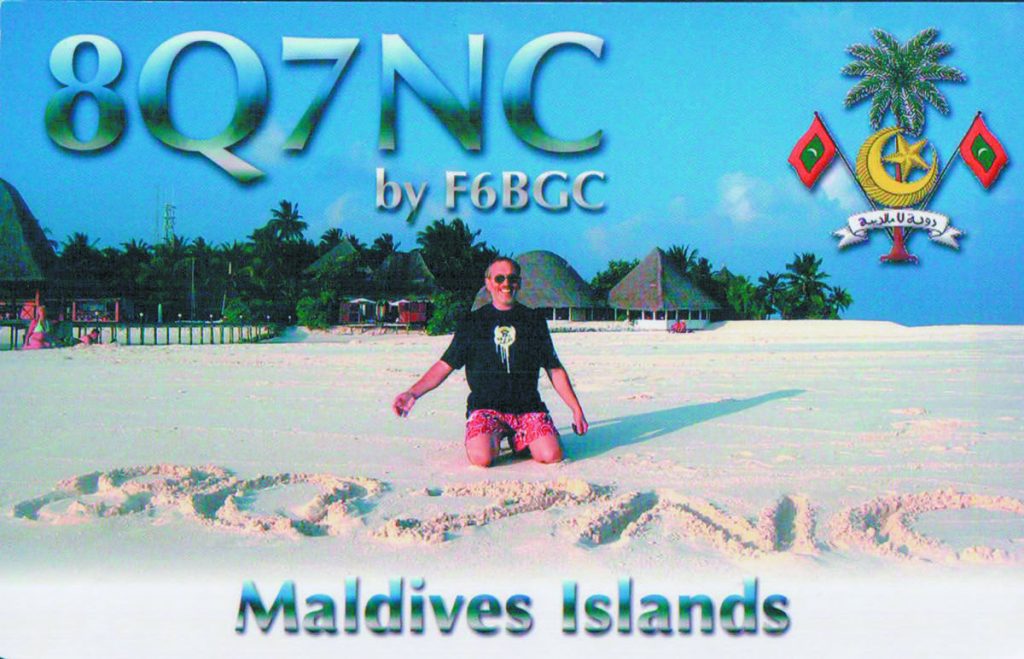 Want to upgrade your DXing capabilities? Find everything you need at DX Engineering, including transceivers, antennas, amplifiers, headsets, and more.