Editor's Note: Every month, DX Engineering features QSL cards from our team members' personal collections. To highlight upcoming DXpeditions, we'll be displaying a few of our favorite cards along with details about what it took to make these contacts. We're excited to share some of the special cards pulled from the thousands we've received over the years. We look forward to seeing your cards as well!
St. Helena QRV in July
If you're looking to make contact with St. Helena (IOTA AF-022), a remote tropical island in the South Atlantic Ocean about 1,200 miles from the southwestern coast of Africa, you're in luck this July. G3WIP, as ZD7GB, plans to operate on HF from this British Overseas Territory from July 12 until the end of September. Despite its remote locale (its second closest neighbor is the South American coast, 2,500 miles away), St. Helena ranked as the 192nd Most Wanted DXCC Entity per Clublog as of June.
The ten-by-five-mile island has a population of about 4,500. Perhaps its most notable resident was Napoleon Bonaparte, who was exiled there after the Battle of Waterloo. He was taken to the island in October 1815 and died there on May 5, 1821, a little more than 200 years ago. Tourists to the island can visit Napoleon's tomb and the Longwood House, where Napoleon lived while in exile.
Here are a few of the QSL cards from St. Helena collected by the active operators at DX Engineering over the years.
Mark, W8BBQ, DX Engineering customer/technical support specialist, reached ZD7VC on several occasions: August 2010, 20M SSB; October 2012, 10M SSB; December 2012, 15M SSB; and January 2013, 20M RTTY.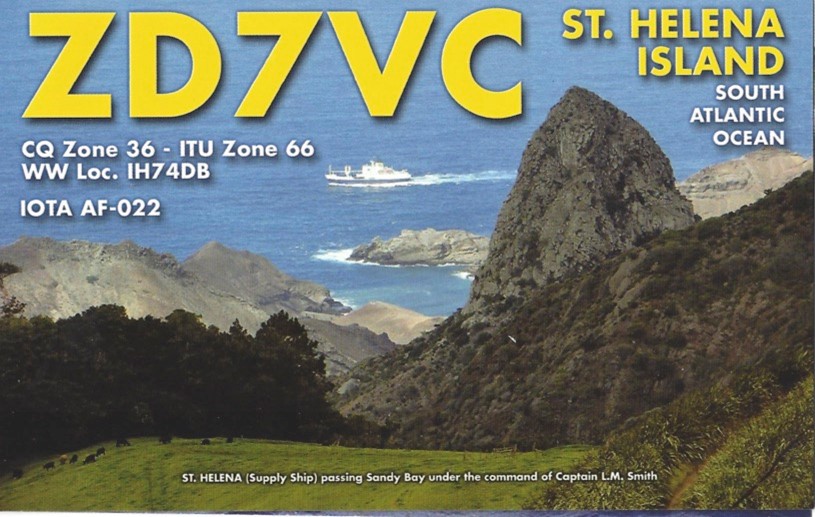 Tom, KB8UUZ, DX Engineering technical writer, contacted ZD7FT on 15M SSB in 2001. In October 2012, he reached ZD7VC on 10M SSB.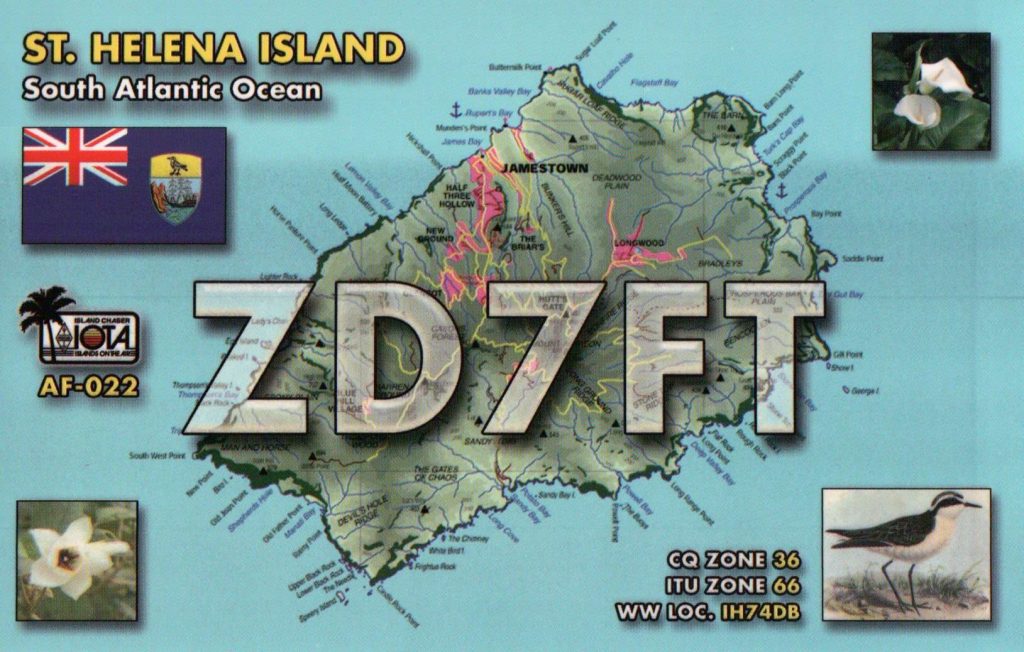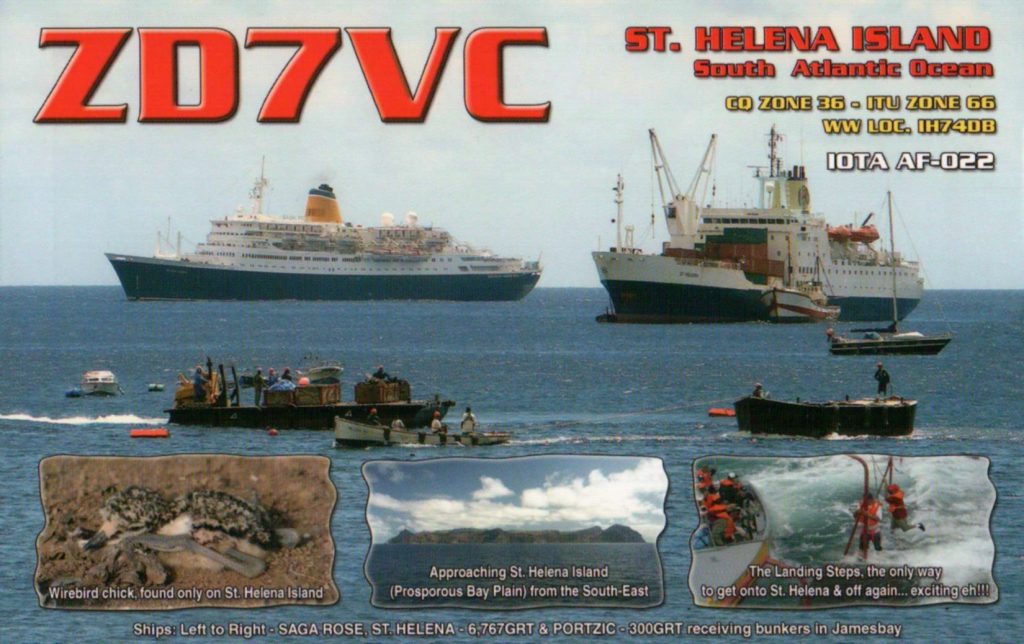 David, K8DV, DX Engineering customer/technical support specialist, contacted ZD7X in 2007/2008 on 20/17/15M SSB and 20/15M CW. In 2006 and 2010, K8DV reached ZD7FT on 15/10M SSB. The card features an image of Napoleon's house and tomb on the island. The tomb's slab was left blank due to a dispute over whether it should be simply engraved with "Napoleon" or "Napoleon Bonaparte."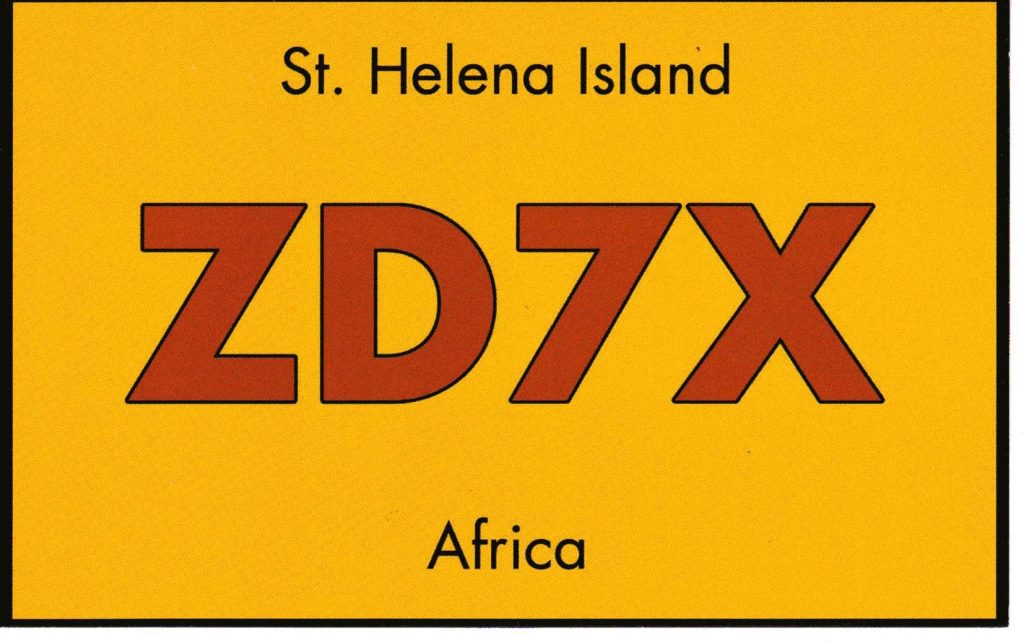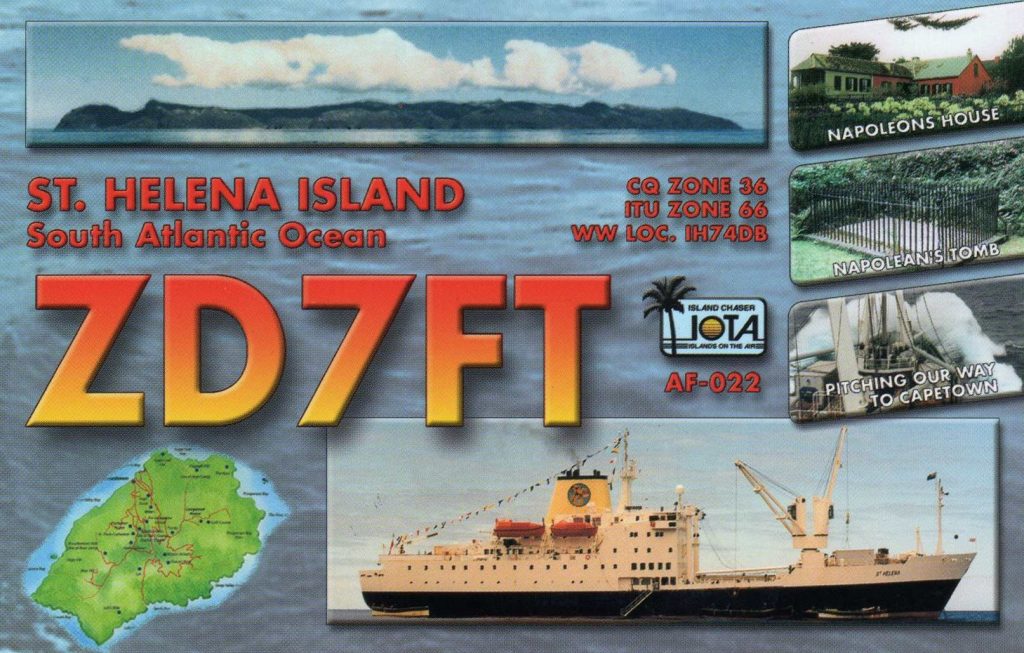 British Virgin Islands QRV in July
While you're trying to make St. Helena an All-Time New One or fill bands, you'll also have a crack at adding the British Virgin Islands to your log. K3TRM as VP2V/K3TRM is scheduled to be operating from Tortola, the largest and most populated of the British Virgin Islands, until July 17. K3TRM is operating on 40 to 6M in SSB, RTTY, FT8, plus satellite.
Per Clublog as of June, the British Virgin Islands ranked as the 133rd Most Wanted DXCC Entity.

In addition to Tortola (population 24,000), this British Overseas Territory in the Caribbean consists of three other main islands (Virgin Gorda, Anegada, and Jost Van Dyke), along with 50 smaller cays, 16 of which are uninhabited. About 9,400 people live in Road Town, the island's capital city. In 2017, Tortola and other islands suffered extensive damage from Hurricane Irma, which hit land at a Category 5 level.
Here are a few British Virgin Islands QSL cards courtesy of Tom, KB8UUZ: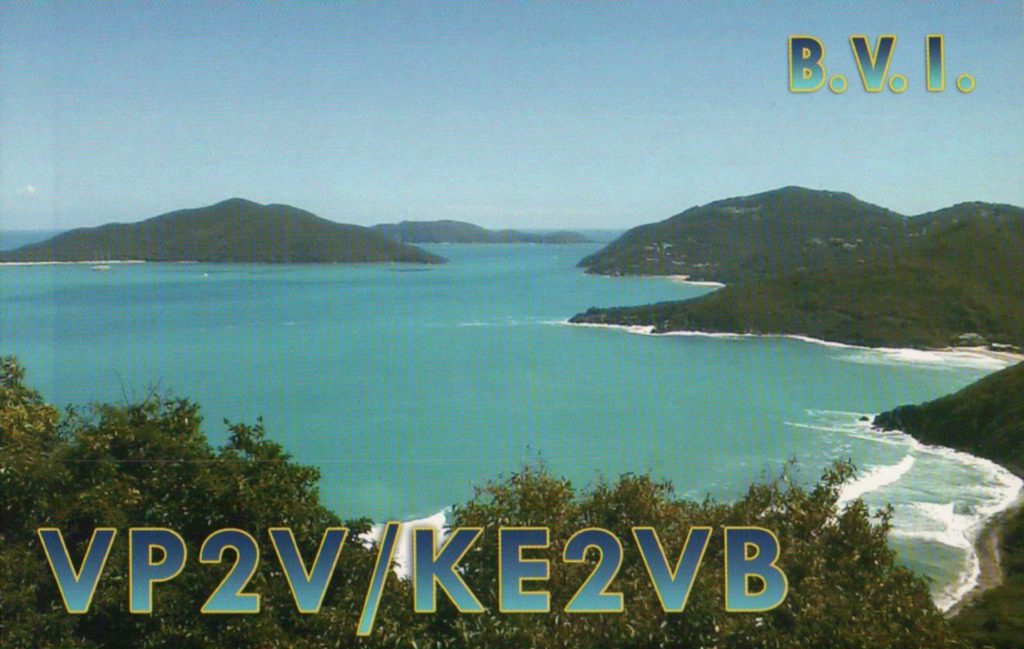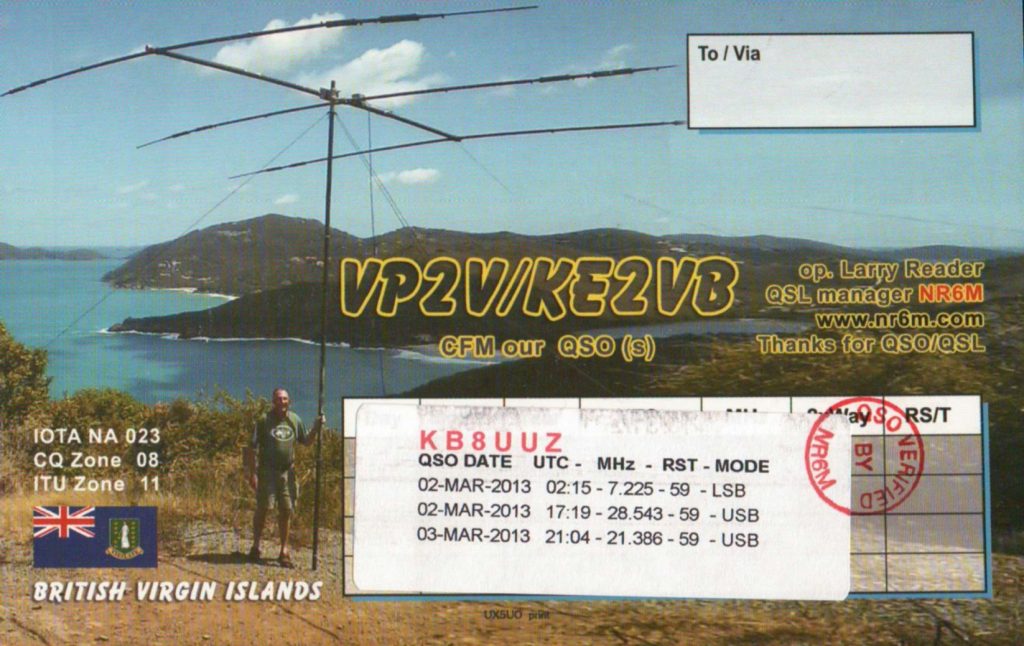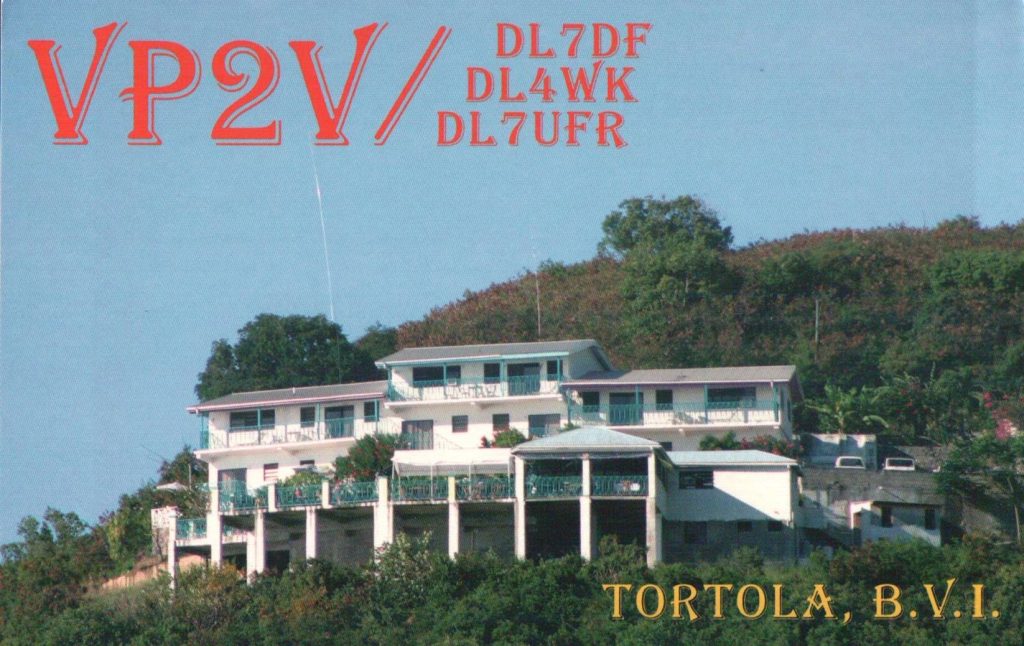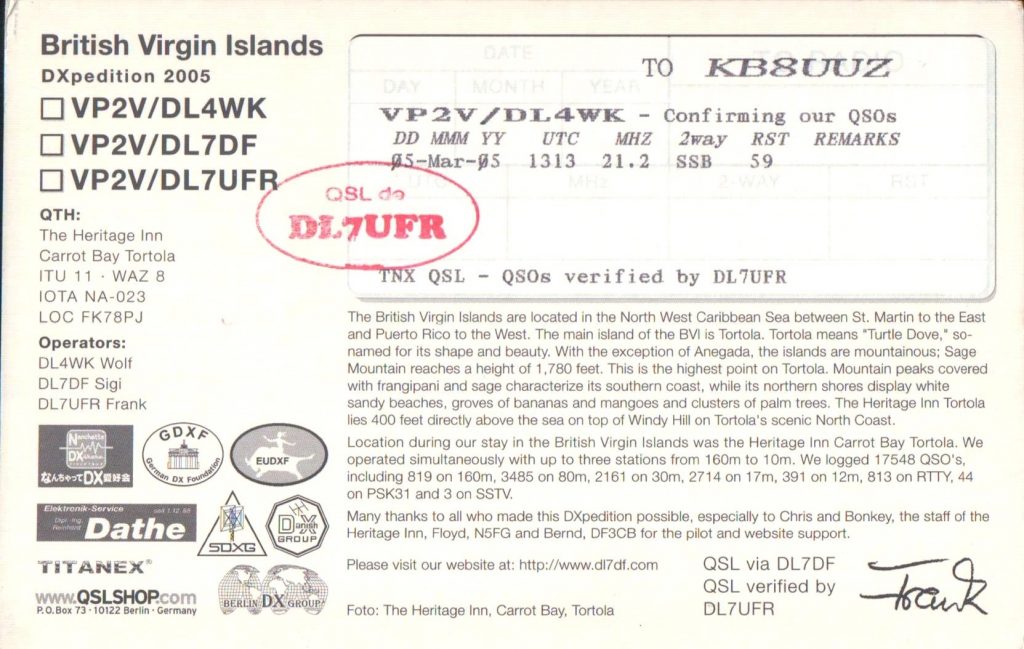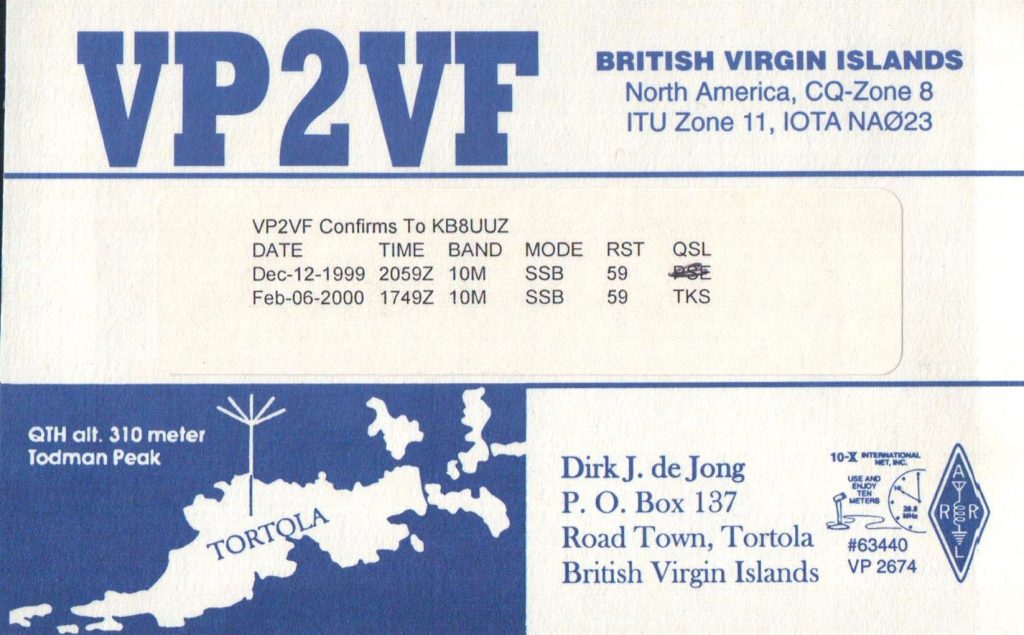 David, K8DV, DX Engineering customer/technical support specialist, contacted VP2V/AA7V in November 2012 on 160M CW. In October 2008, he reached VP2V/K9NW on 17M CW.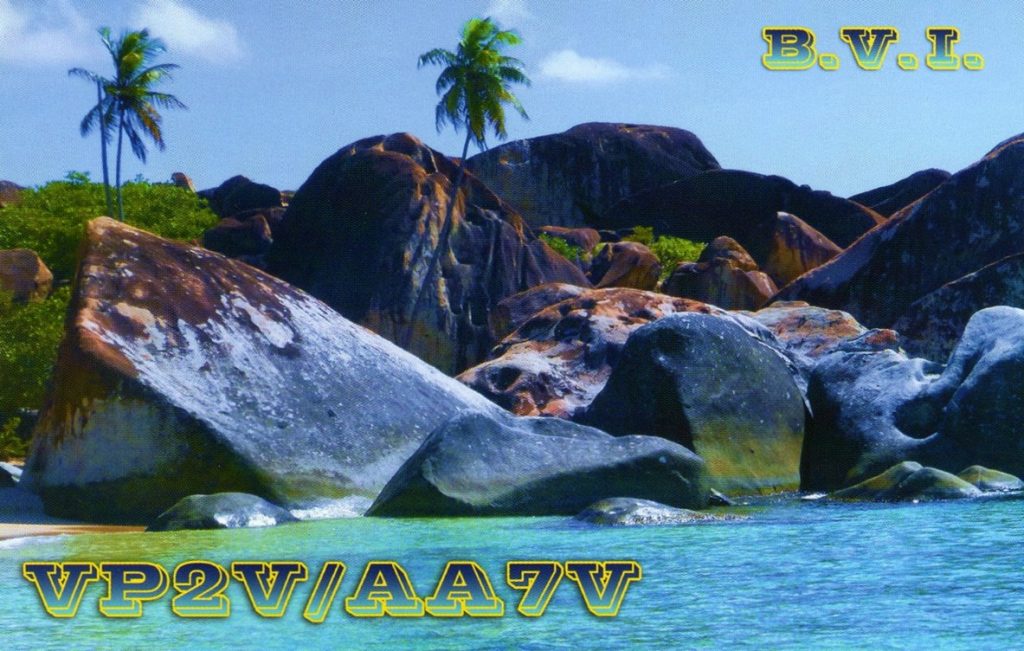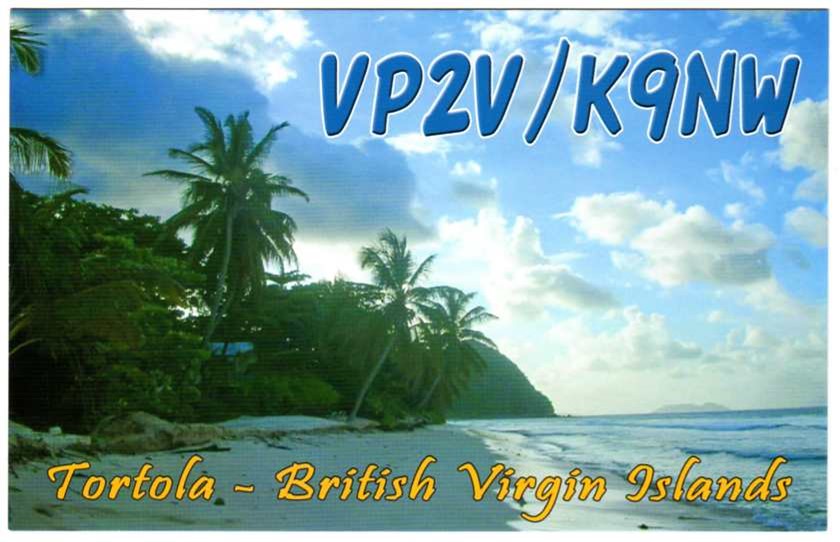 Want to upgrade your DXing capabilities? The Elmers at DX Engineering are here to lend an ear. Reach out to them at Elmer@DXEngineering.com. Find everything you need at DX Engineering.com to up your game, including transceivers, antennas, amplifiers, headsets, and more.