Editor's Note: Every month, DX Engineering features QSL cards from our team members' personal collections. To highlight upcoming DXpeditions, we'll be displaying a few of our favorite cards along with details about what it took to make these contacts. We're excited to share some of the special cards pulled from the thousands we've received over the years. We look forward to seeing your cards as well!
St. Barthelemy Island QRV in November
St. Barthelemy (commonly known as St. Barth) is scheduled to be active November 19-24 thanks to KP4DO, who will be operating as FJ/KP4DO on 40-10M from this overseas collectivity of France in the Caribbean Sea. It is one of four territories among the Leeward Islands that comprise the French West Indies.
With a population of nearly 10,000, the 9.7-square-mile island is a popular winter destination for well-heeled vacationers, attracting 200,000 tourists annually who join the dolphins, porpoises, and whales that can be viewed during their migration period from December to May.
Notable people from the island include Eugenie Blanchard, who was the world's oldest person (114 years, 261 days) at the time of her death on November 4, 2010. A Catholic nun who was born on St. Barthelemy and also spent time on Curacao, she ranks as the seventh oldest-living French person, with the distinction of number-one going to Jeanne Calment, who lived to be 122 (February 21, 1875 to August 4, 1997).
St. Barthelemy ranked as the 110th Most Wanted DXCC Entity per Clublog as of October.
QSL Cards
Here are a few of the QSL cards from St. Barthelemy collected by the active operators at DX Engineering over the years.
Mark, W8BBQ, DX Engineering customer/technical support specialist, contacted TO3X on 30, 12, and 10M CW, and 20 and 15M SSB in 2012.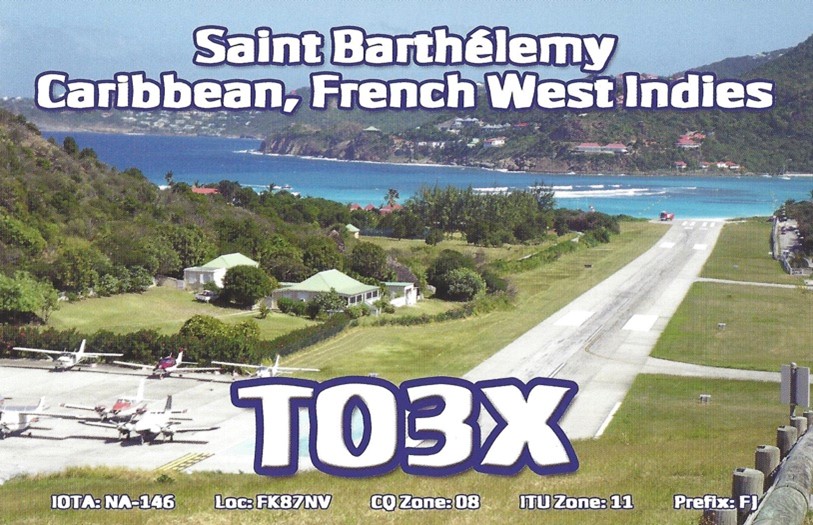 Tom, KB8UUZ, DX Engineering technical writer, contacted the 2010 TO7ZG DXpedition on 20 and 12M SSB. W8BBQ reached TO7ZG the same year on 40, 20, 17, 12, and 10M SSB.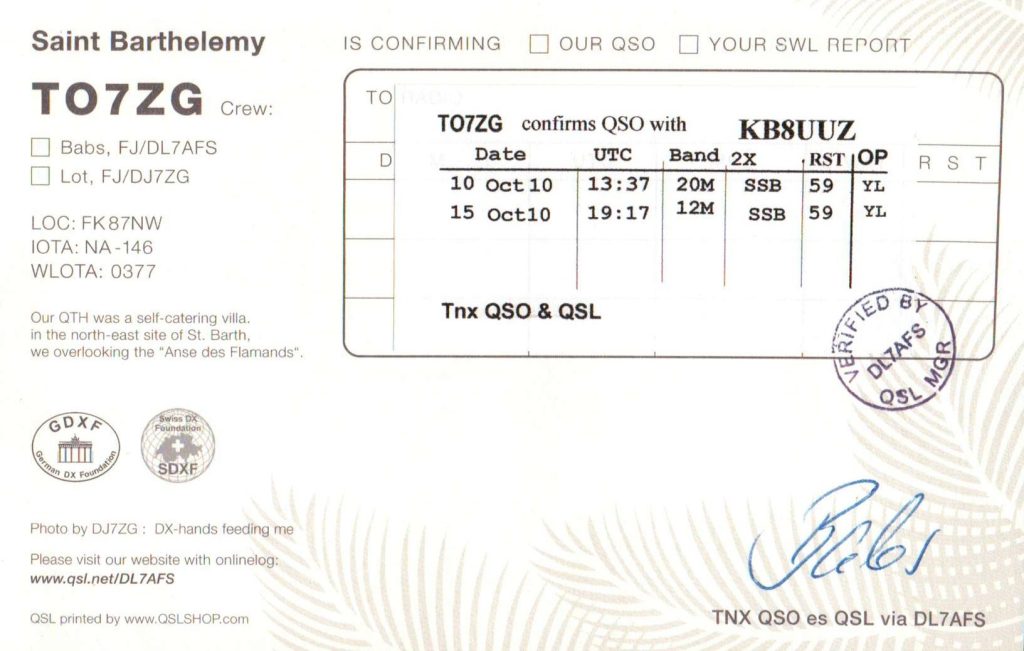 David, K8DV, DX Engineering customer/technical support specialist, contacted FJ/G3TXF in January 2008 on 40, 30, and 17M CW; FJ/K3XT in February 2006 on 15M CW; FJ/OH2AM on 20M SSB and 40/17 CW in December 2007; and FJ/WJ20 from Marigot Bay on 80M CW in November 2008.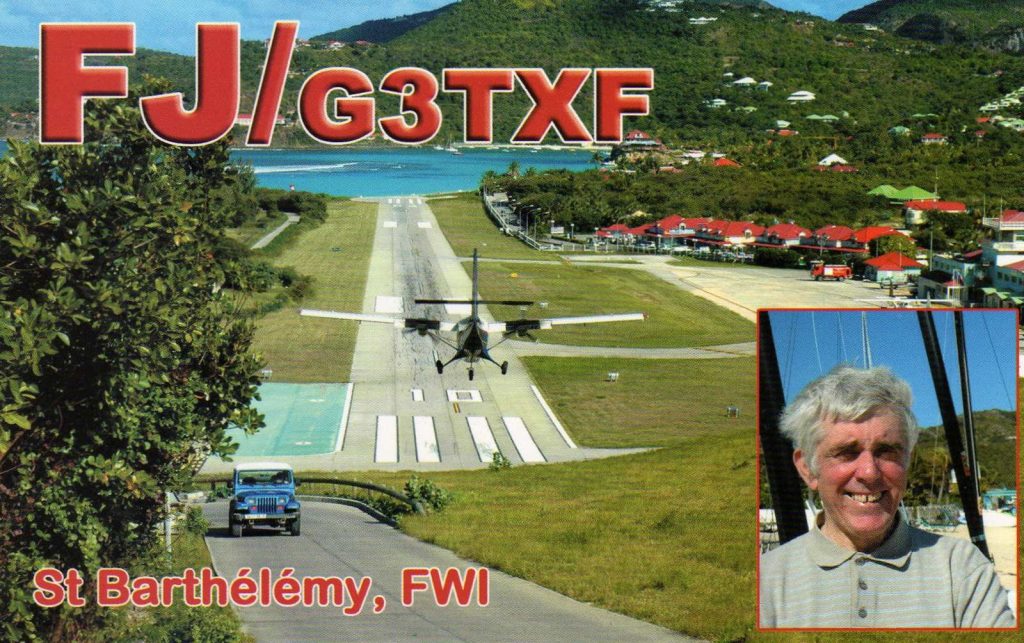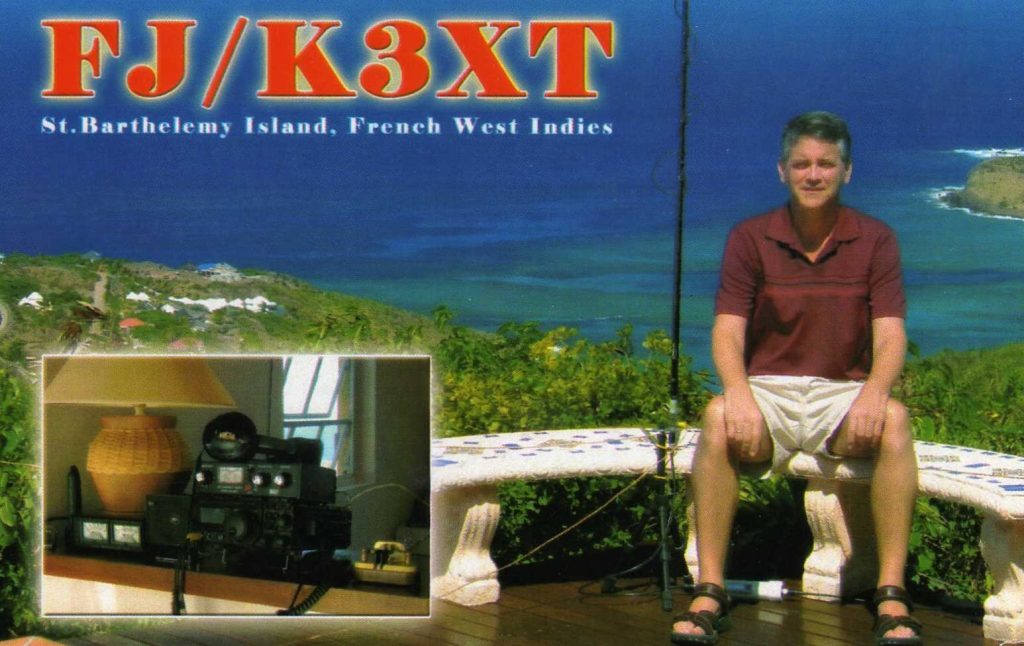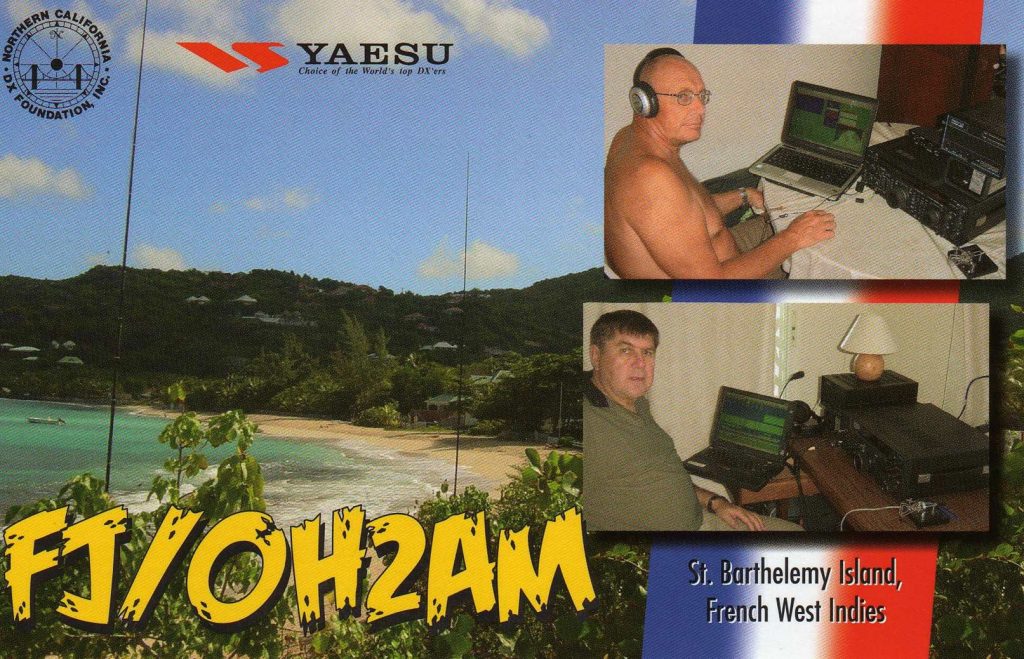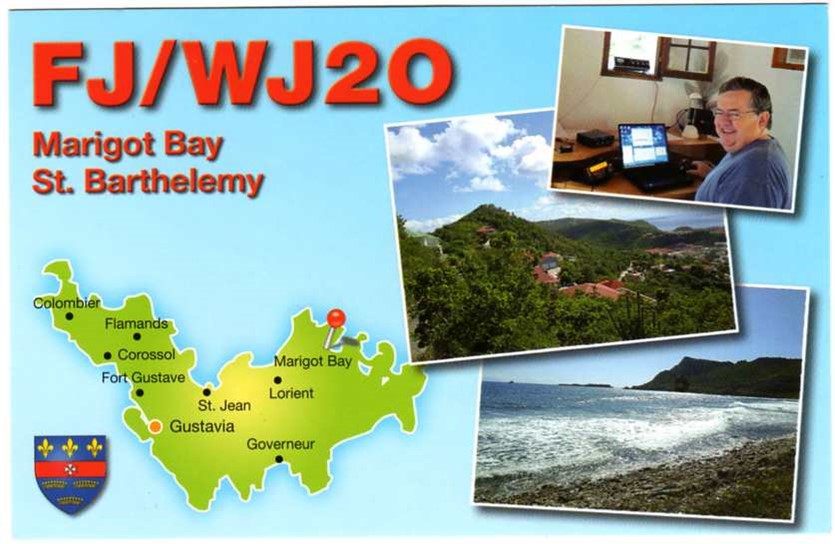 Want to upgrade your DXing capabilities? The Elmers at DX Engineering are here to lend an ear. Reach out to them at Elmer@DXEngineering.com. Find everything you need at DXEngineering.com to up your game, including transceivers, antennas, amplifiers, headsets, and more.