Editor's Note: Every month, DX Engineering features QSL cards from our team members' personal collections. To highlight upcoming DXpeditions, we'll be displaying a few of our favorite cards along with details about what it took to make these contacts. We're excited to share some of the special cards pulled from the thousands we've received over the years. We look forward to seeing your cards as well!
San Andrés Island and New Caledonia QRV in May
If you're looking for evidence that the customer support/technical specialists at DX Engineering are the right folks to call when you need help upgrading your station for DXing, you'll find it in today's post focusing on two islands active in May— San Andrés in the Caribbean Sea (politically part of Colombia) and New Caledonia, a collectivity of France in the southwest Pacific Ocean about 750 miles east of Australia. While 8,000 miles separate these DXCC entities, DXers will have the chance to put them side by side in their logbooks thanks to these upcoming DXpeditions:
PY8WW as HK0/PY8WW will be operating from San Andrés Island from May 6-12 on 40-6M with a focus on 6M.
F5NHJ as FK/F5NHJ will be operating holiday-style from May 5-11 on the HF bands in CW, SSB, and Digital.
New Caledonia (FK) ranked as the 211th Most-Wanted DXCC Entity and San Andrés (HK0S) stood as the 151st most-wanted per Clublog as of April—positions that are likely to change once these DXpeditions have been completed. A rarer entity, Andaman Island (#48), is scheduled to be active from May 3-16 thanks to the three-operator, 160-10M VU4W DXpedition. Look for QSL cards from Andaman and Nicobar Islands in a future post.
About New Caledonia
At 7,172 square miles, New Caledonia is somewhere between the size of Connecticut and New Jersey. It has a population of around 271,000 with a majority of its inhabitants residing in the South Province, which includes the capital city of Noumea. The North Province and Loyalty Islands Province are the other two territories of the archipelago. The island is further divided into 33 communes. Geologists theorize that the land mass that is known as New Caledonia today broke free from Australia about 66 million years ago. It features one of the world's largest and most beautiful lagoons, the 9,300-square-mile New Caledonia Lagoon.
Among the 100 bird species on the island (24 of them endemic) is the remarkable and much-studied New Caledonia crow. Highly intelligent and industrious, the bird is most noted for making stick tools that it uses to dig bugs and larvae out of holes. It also has been observed crafting hook-type tools from Pandanus leaves, wood, and ferns. Because of their unique tool-manufacturing proclivities, including inventing new tools through modifying existing ones, New Caledonia crows are considered to have advanced cognitive abilities beyond other animals who simply use found tools.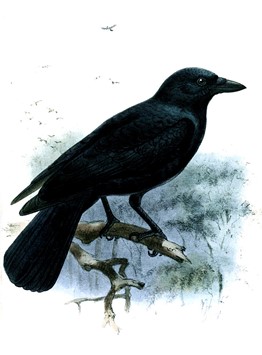 About San Andrés Island
Significantly smaller than New Caledonia, this 10-square-mile tourist-magnet, ringed by stunning beaches, cays, coves and coral reefs, is home to about 75,o00 mainly Spanish-speaking islanders—two-thirds of whom are people from the mainland of Colombia (470 miles from San Andrés). Its other two official languages are English and San Andres-Providencia Creole, an English-based Creole language spoken by native Raizals. Its largest town, San Andrés (commonly referred to as "El Centro"), has a population of around 55,400 and is the center of the island's commercial activity and tourism.
The island's tropical monsoon-type climate features temperatures ranging from 75 to 86 degrees F. While not boasting Einstein-level birds like New Caledonia, San Andrés features a number of endemic avian inhabitants, including the endangered San Andrés vireo, white-winged doves, green-breasted mangos, tropical mockingbirds, and yellow warblers. The Jamaican fruit bat is the only wild mammal found on the island.
QSL Cards
The active hams at DX Engineering have had great success contacting San Andrés Island and New Caledonia over the years (a good reason to contact them for help with your gear if you'd like to do the same). Here are a few of the QSL cards they pulled from their collections.
Scotty, KG9Z, DX Engineering customer/technical support specialist, made contact with HK0BKX from San Andrés and FK8DD from New Caledonia.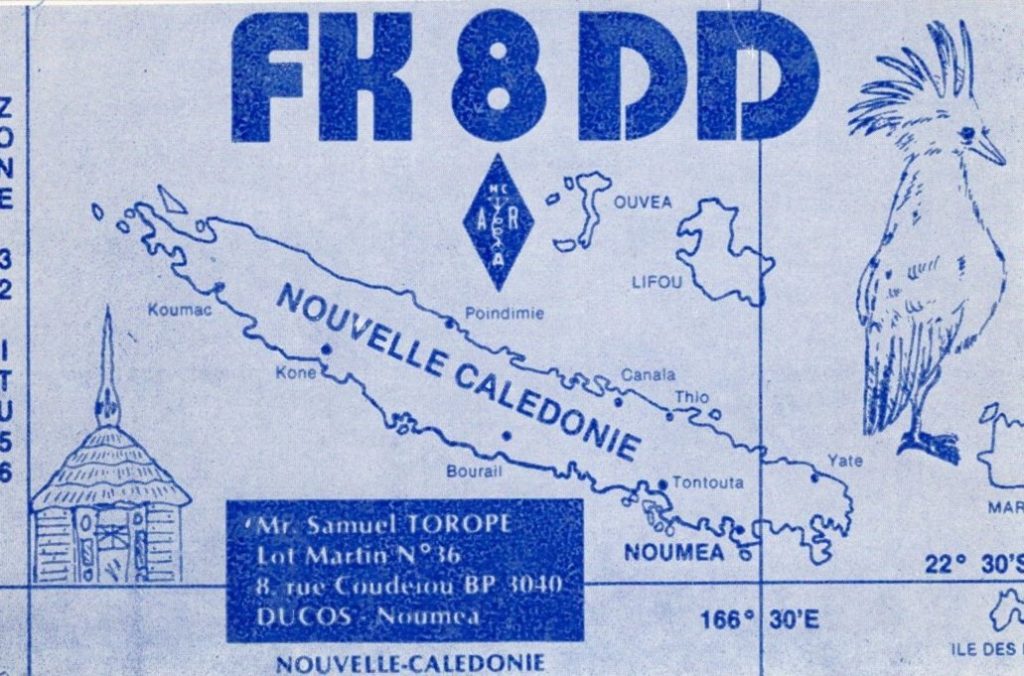 Dave, N8NB, DX Engineering customer/technical support specialist, produced this FK8HN QSL card from Dumbea, a commune of 35,800 in the South Province of New Caledonia. George, K3GP, DX Engineering customer/technical support specialist, contacted FK8HN on 15M and 10M RTTY in February 2009.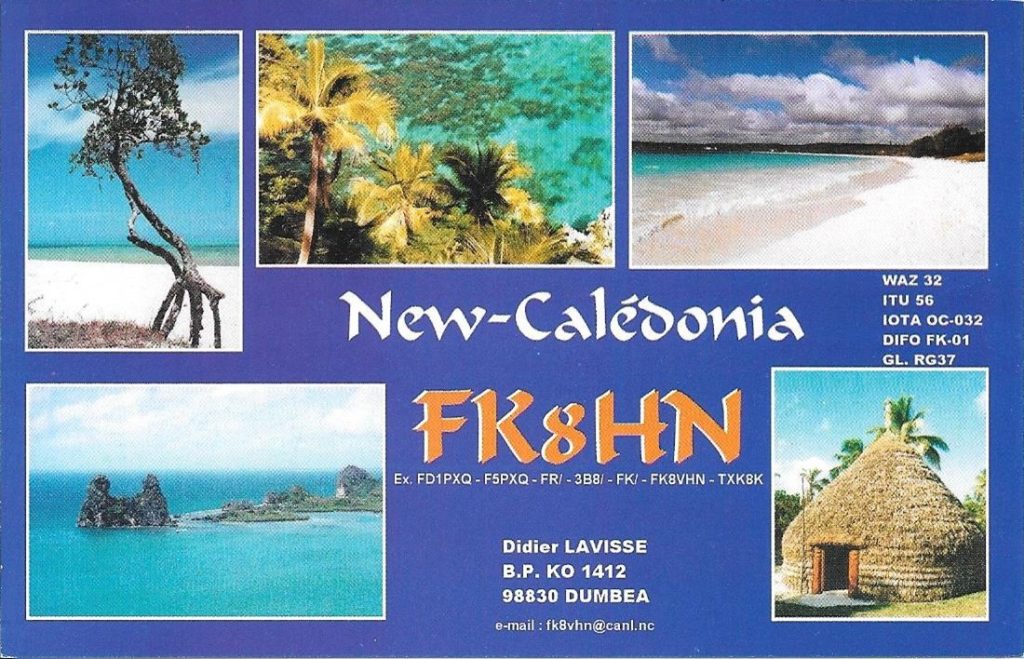 Tom, KB8UUZ, DX Engineering technical writer, contacted 5J0R from San Andrés and TX90IARU from Grande Terre Island (the card commemorates the New Caledonia Amateur Radio Association's 90th year as a member of the International Amateur Radio Union).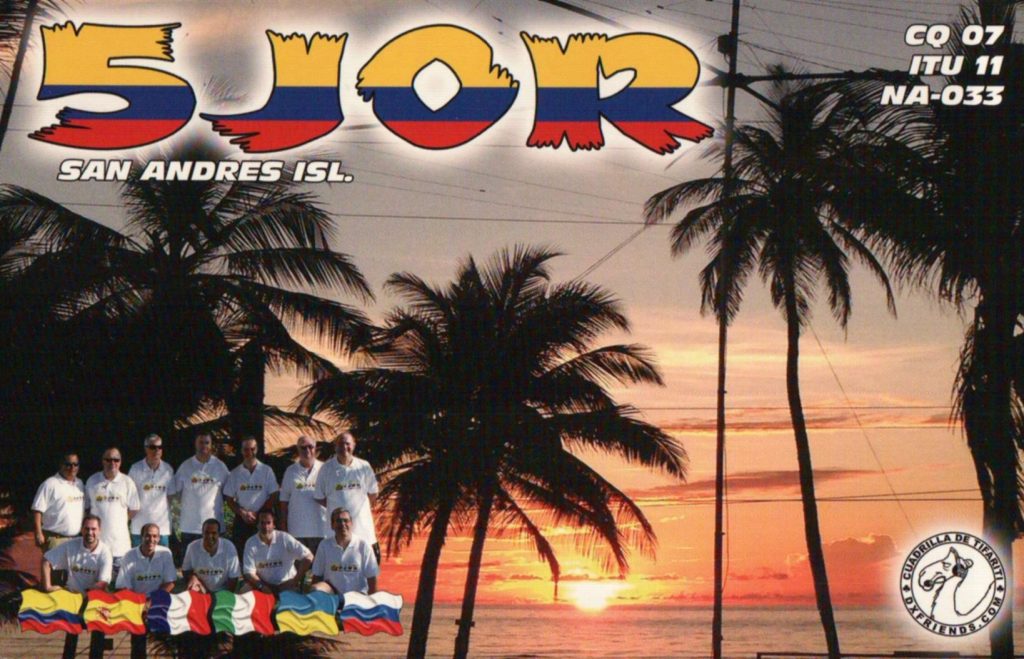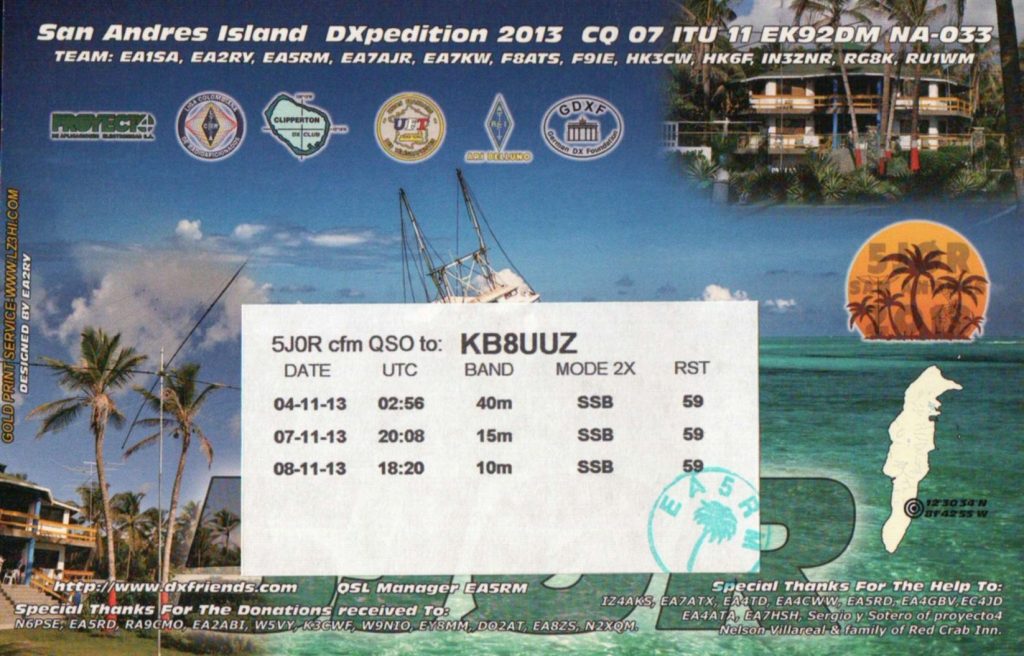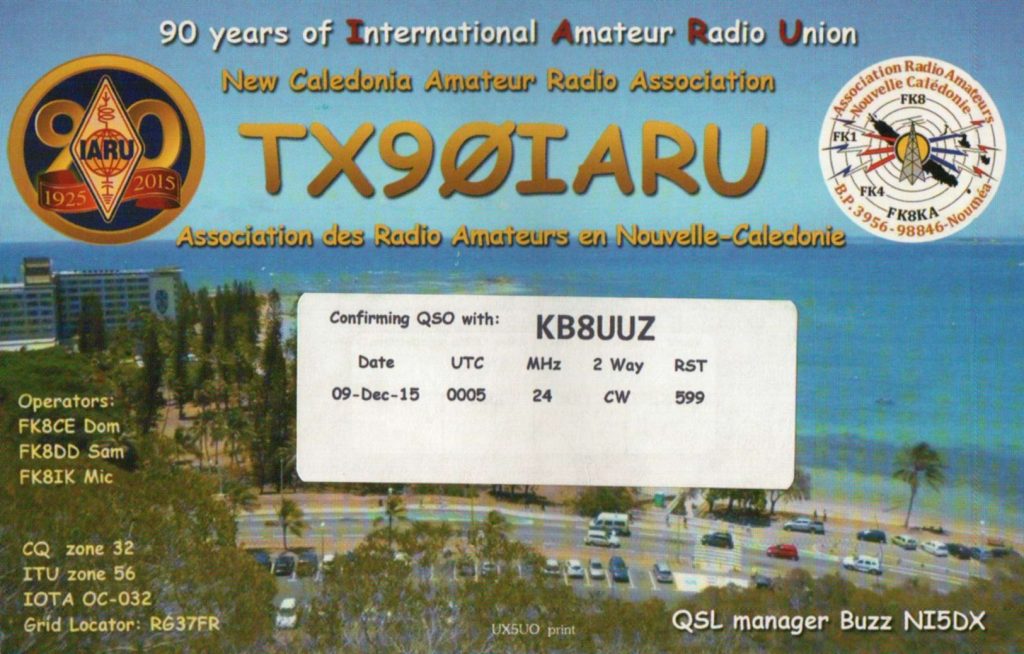 George, K3GP, contacted TX8JNN from Noumea on 15M CW in July 2000. He produced three cards from San Andrés: 5K0Z, six different bands on CW, SSB, and RTTY in July 2002; HK0GU, 10M CW in November 2001; and 5J0BV, 6M CW in June 2010.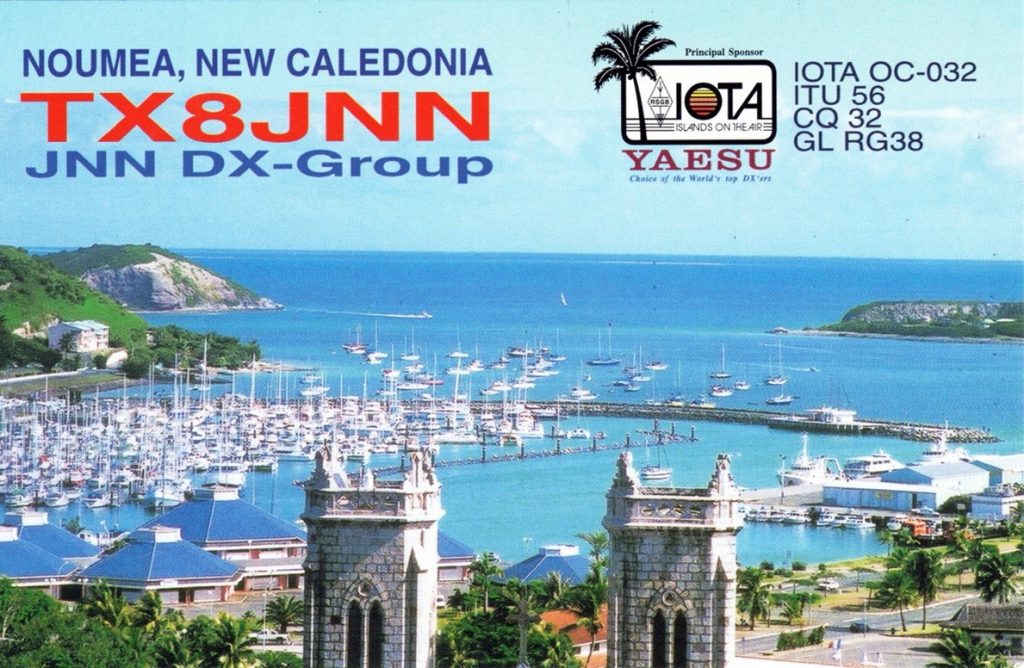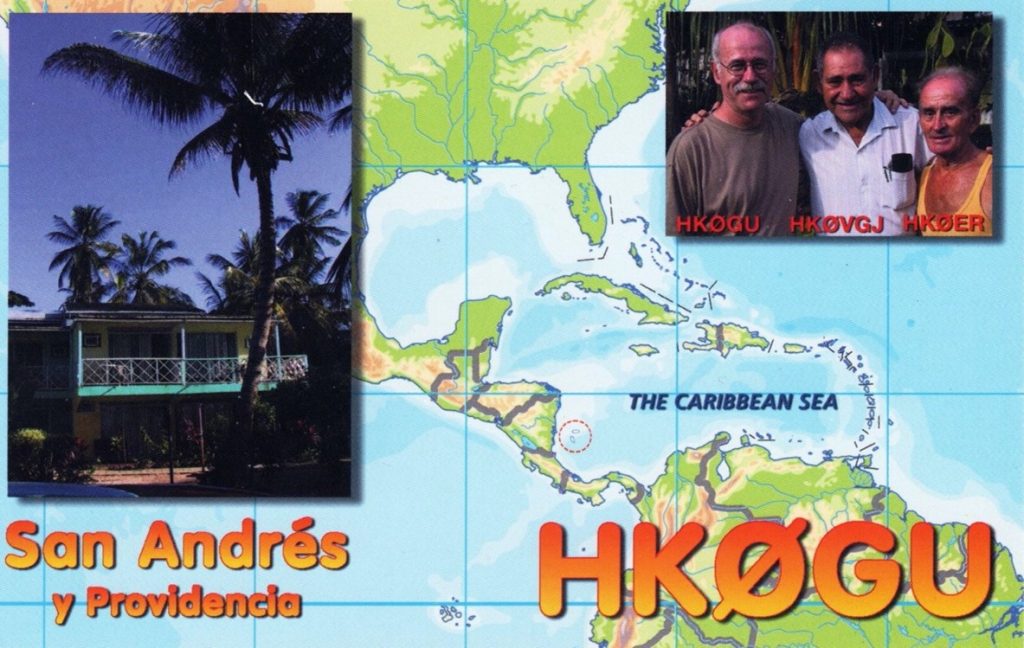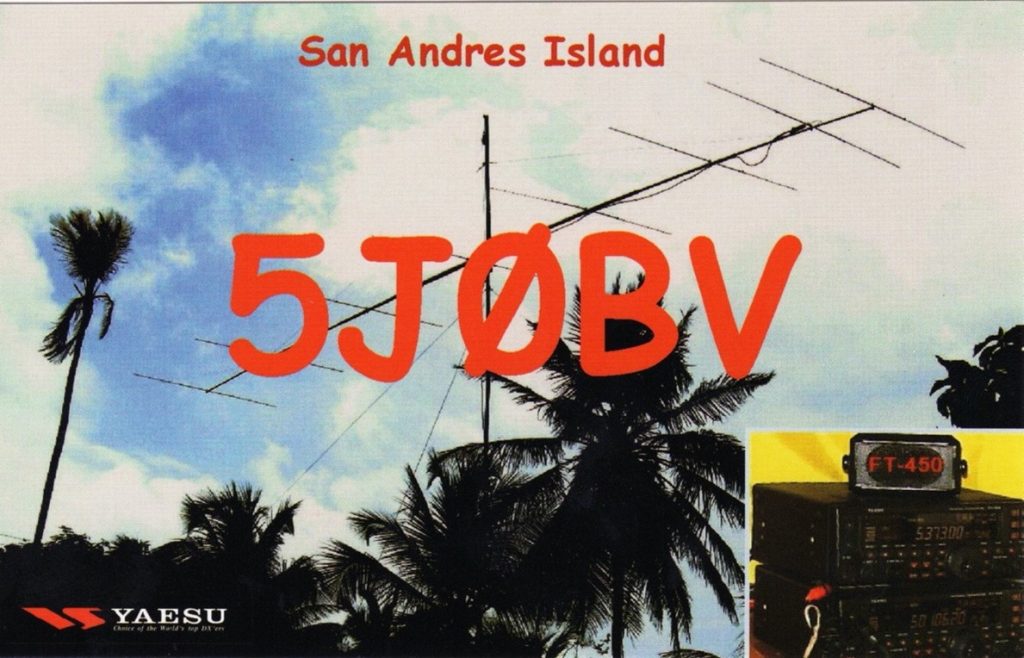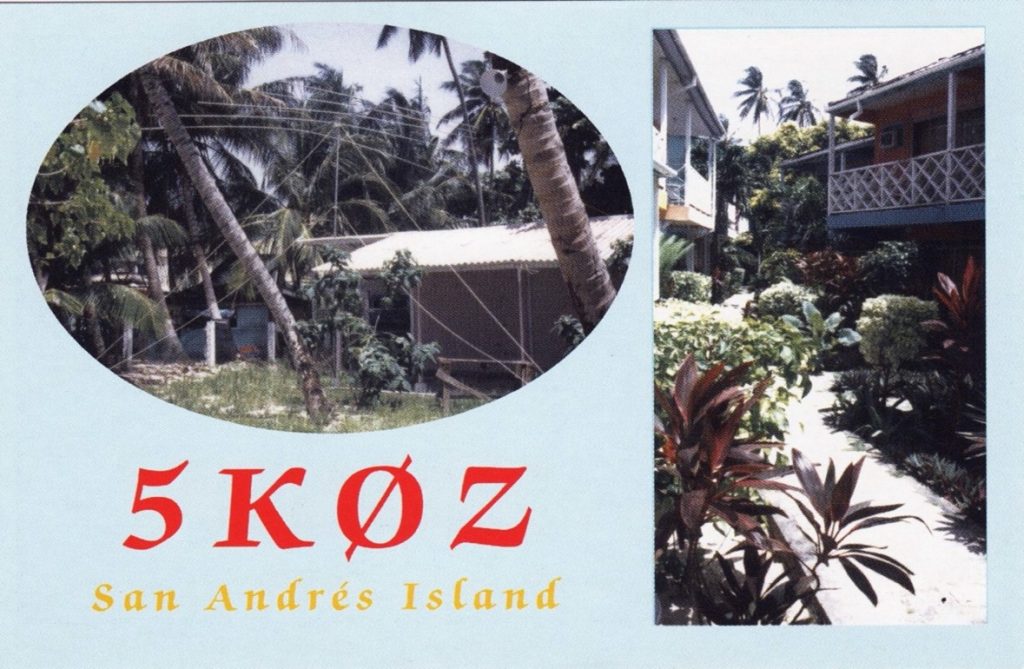 Mark, W8BBQ, DX Engineering customer/technical support specialist, earned these QSL cards: FK8HZ, April 2011 from Noumea; HK0/DL5YWM, October 2011 from St. Andrés; and 5J0B, 2015 from San Andrés.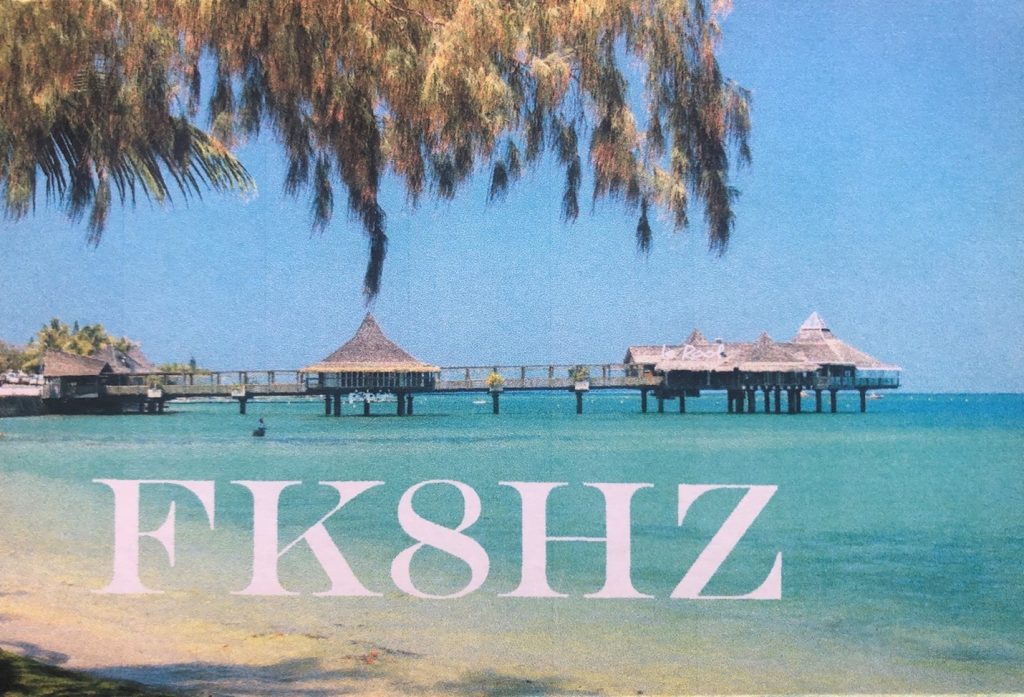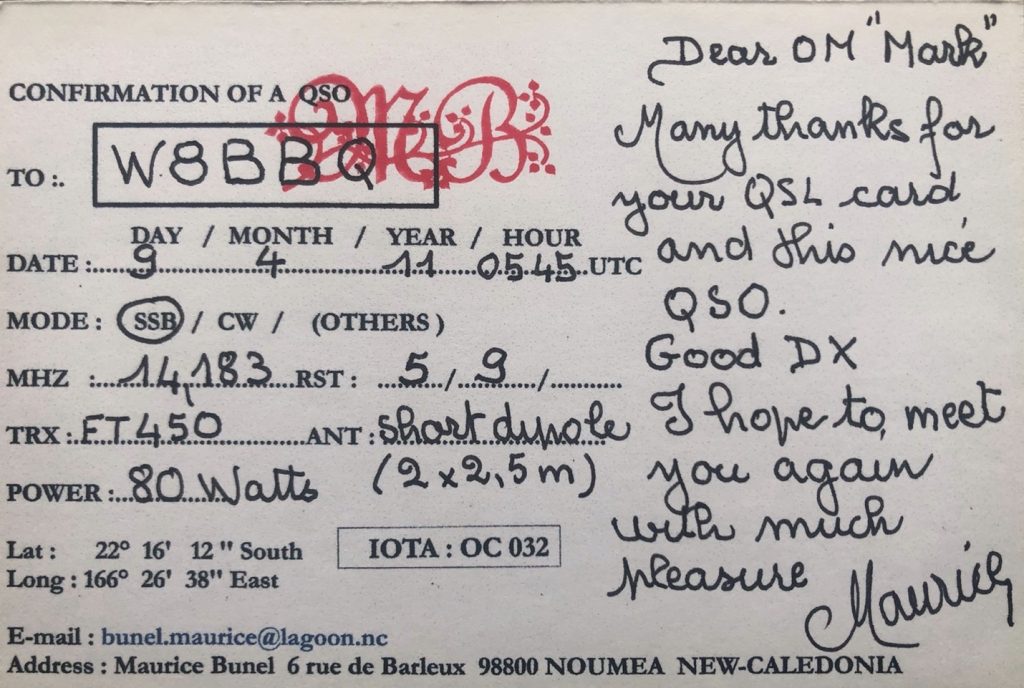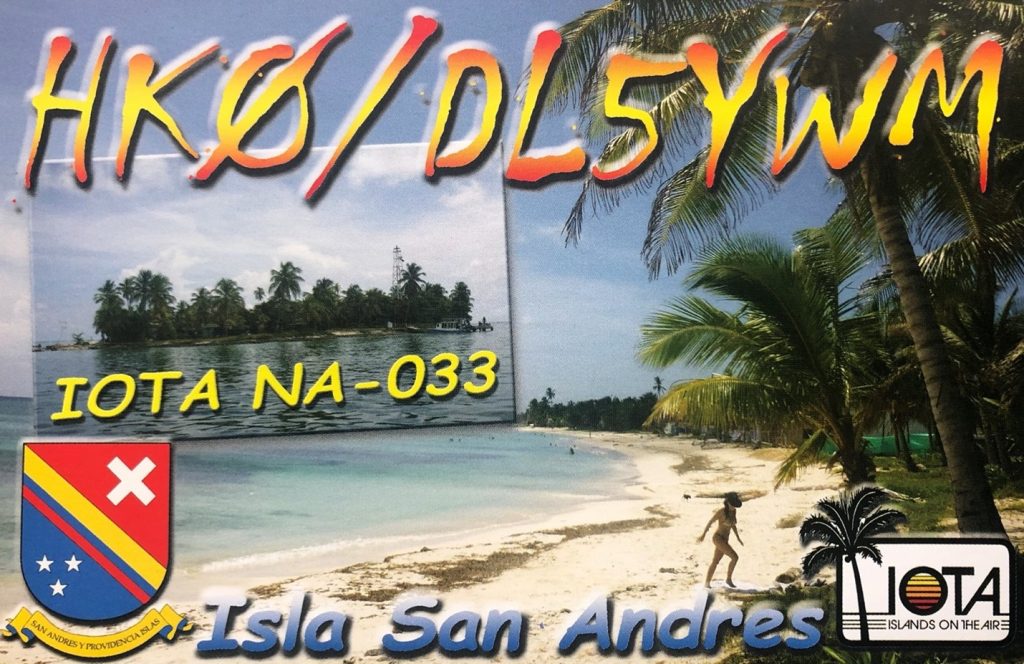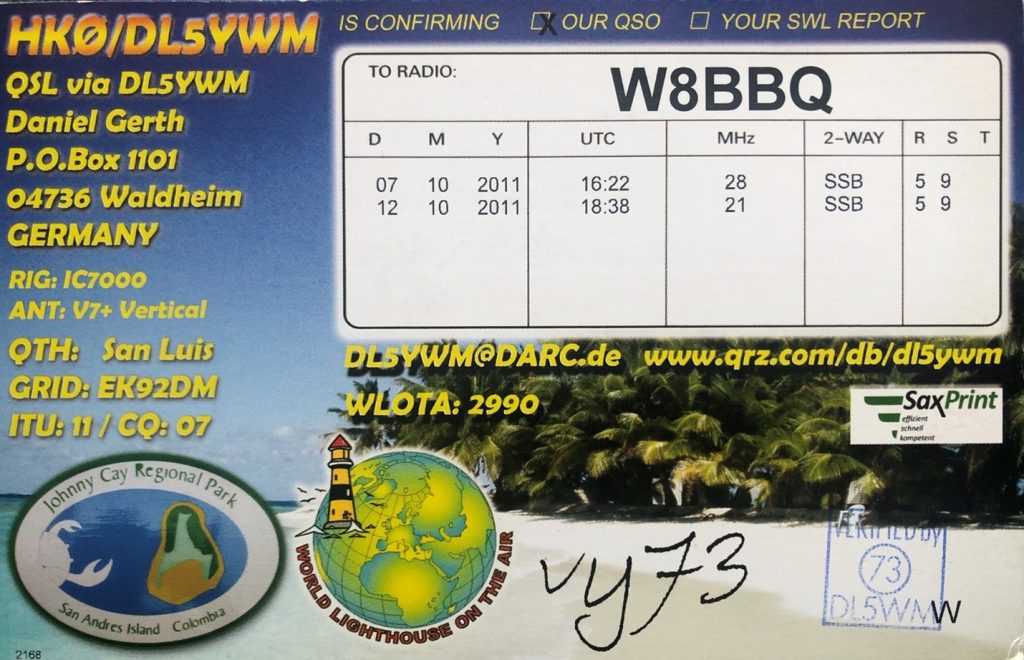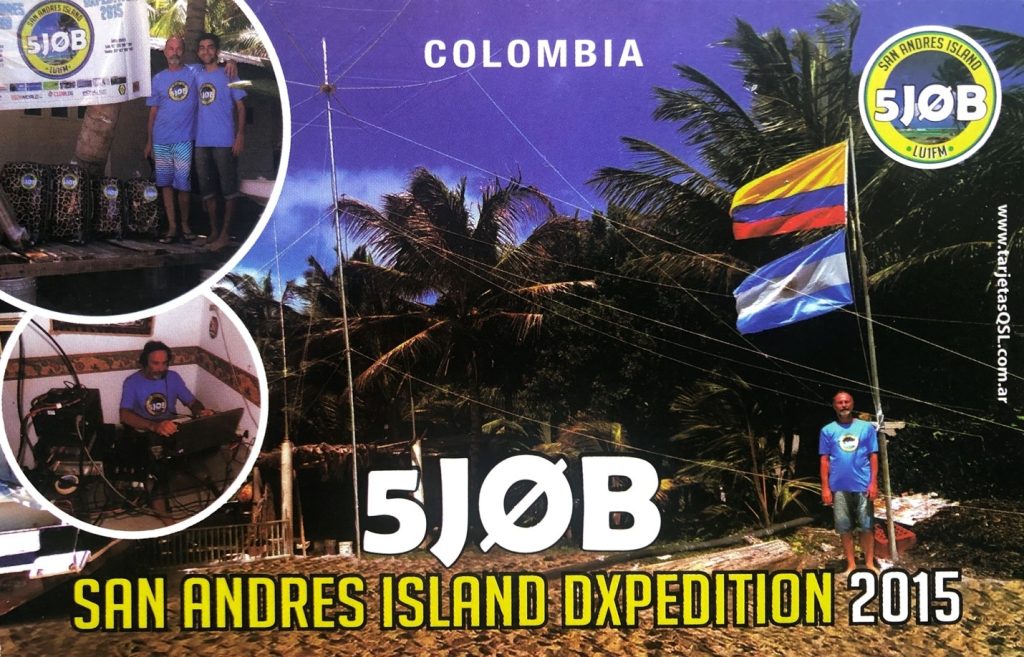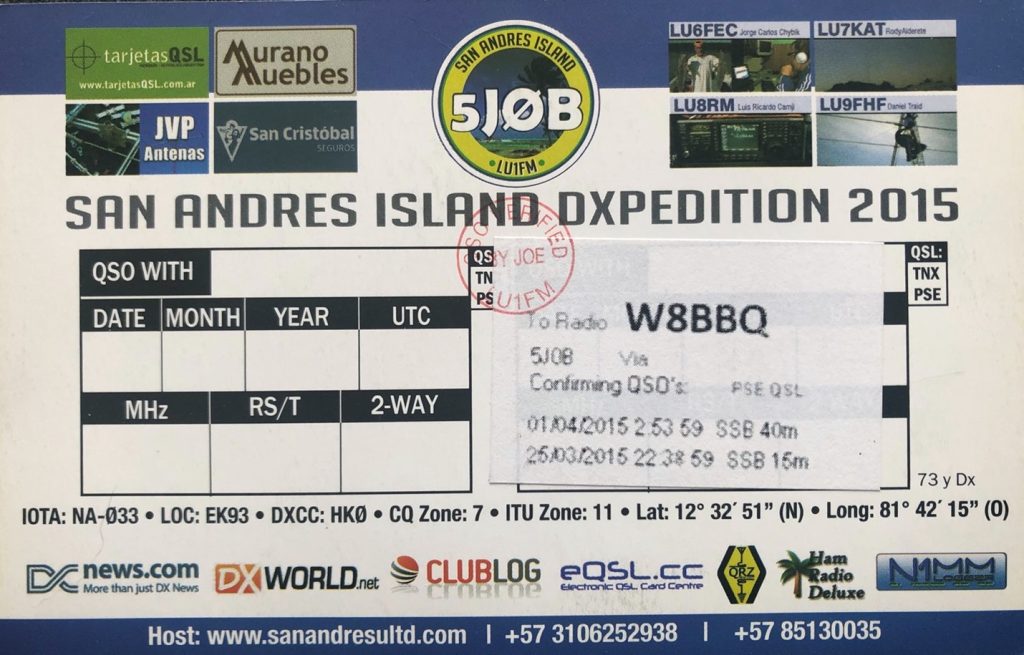 David, K8DV, DX Engineering customer/technical support specialist, reached FK8GM on 15M SSB in October 2006.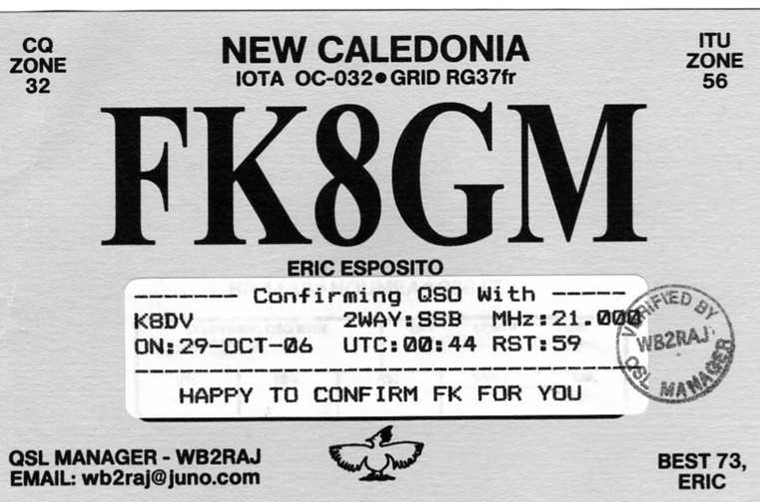 Want to upgrade your DXing capabilities? The Elmers at DX Engineering are here to lend an ear. Reach out to them at Elmer@DXEngineering.com. Find everything you need at DXEngineering.com to up your game, including transceivers, antennas, amplifiers, headsets, and more.