Editor's Note: Every month, DX Engineering features QSL cards from our team members' personal collections. To highlight upcoming DXpeditions, we'll be displaying a few of our favorite cards along with details about what it took to make these contacts. We're excited to share some of the special cards pulled from the thousands we've received over the years. We look forward to seeing your cards as well!
Peru QRV in August and September
From Peru's Cusco Region, DD5ZZ, as OA7/DD5ZZ, is scheduled to be active until September 17 on the HF bands in SSB, FT4/FT8 and perhaps CW, with hopes of being QRV for the Worldwide DIGI DX Contest August 28-29. As of July, Peru ranked as the 227th Most Wanted DXCC Entity per Clublog.am
Peru and Ham Radio
The Radio Club of Peruano (RCP, Radio Club of Peru) is a non-profit organization founded in 1930 that represents the interests of Peruvian hams. A member society of the International Amateur Radio Union, the RCP held its first meeting in the Library of the Geographical Society in Lima in January 1931. In July, the club held a contest commemorating 200 years of Peru's proclamation of independence from Spain (July 28, 1821). Visit the club's website and Facebook page for more details about the organization.
Here are a few of the QSL cards from Peru collected by the active operators at DX Engineering over the years.
Mark, W8BBQ, DX Engineering customer/technical support specialist, reached the 4T100MP special operating event in May 2011 on 20M SSB. Members of the Radio Club Peruano were QRV as 4T100MP in celebration of the 100th anniversary of the pre-Columbian Inca lost city of Machu Picchu. American Archaeologist Hiram Bingham first encountered this Incan citadel, built around 1450, on July 24, 1911—a discovery that let the outside world know about what is today recognized as one of the "new seven wonders of the world." A UNESCO World Heritage Site, Machu Picchu (meaning "old" or "old person" in the Quechuan language), is located about 50 miles northwest of Cusco near the Urubamba Valley in southeastern Peru. The site is visited by close to 1.5 million tourists annually.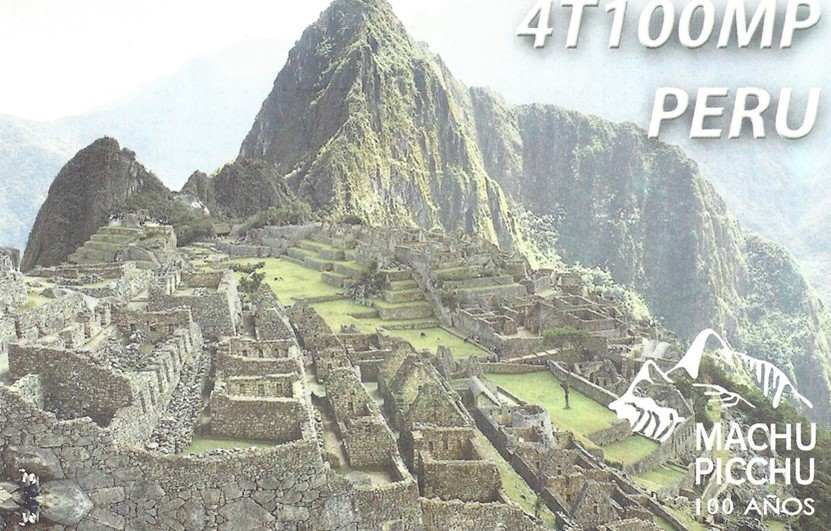 Tom, KB8UUZ, DX Engineering technical writer, contacted OA4SS on 10M SSB (December 1998).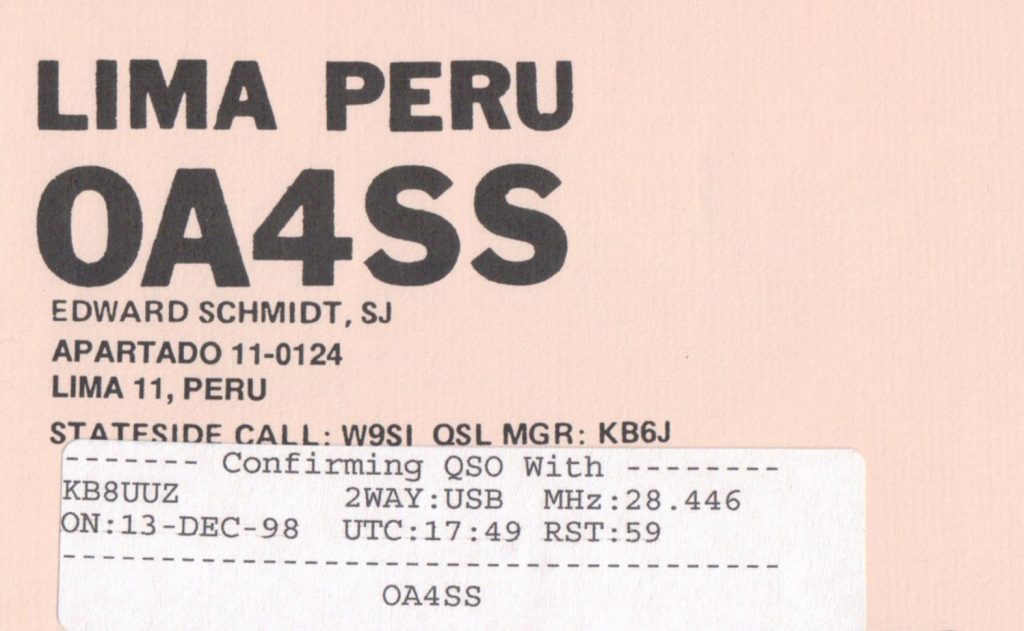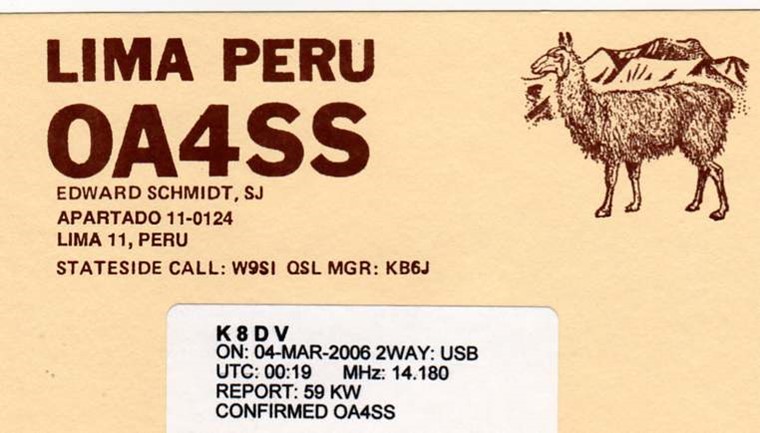 David, K8DV, DX Engineering customer/technical support specialist, also contacted OA4SS. The QSL card features a llama, an animal the Incas depended on for food, carrying loads, clothing, and sacrificial ceremonies. The llama is still plentiful today in Peru, Chile, Bolivia, and Argentina. Travel sites recommend the Central Andes and Cusco regions if you want an eyeful of llamas—perhaps literally, as they are known to spit if irritated. You'll also find loads of alpacas in Peru, which can be distinguished from llamas by their shorter, blunter faces; smaller ears; shaggier, smoother hair; and generally more timid demeanor.

Want to upgrade your DXing capabilities? The Elmers at DX Engineering are here to lend an ear. Reach out to them at Elmer@DXEngineering.com. Find everything you need at DX Engineering.com to up your game, including transceivers, antennas, amplifiers, headsets, and more.