Editor's Note: Every month, DX Engineering features QSL cards from our team members' personal collections. To highlight upcoming DXpeditions, we'll be displaying a few of our favorite cards along with details about what it took to make these contacts. We're excited to share some of the special cards pulled from the thousands we've received over the years. We look forward to seeing your cards as well!
Martinique QRV in May and June
While many DX chasers are already envisioning making contact with the frigid shores of Bouvet Island (3Y0J 2023), there are still plenty of temperate climates to conquer in the meantime. One of those is the island of Martinique, a single territorial collectivity of France in the eastern Caribbean Sea, east of Saint Lucia, northwest of Barbados, and south of Dominica. From May 23-June 5, ON4RU (as FM/OQ3R) will be operating holiday style from the French- and Martinican Creole-speaking island in the Lesser Antilles on 160-10M, CW only.
The 241st Most Wanted DXCC Entity according to Clublog as of April, Martinique (436 square miles, population 376, 480), has a GDP of 8.4 billion euros, mostly from its thriving tourism industry. In addition to its population of mongooses—introduced in the 1890s to combat the bothrops lanceolatus, a snake which plagued the island—Martinique (IOTA NA-107) boasts a thriving bat presence, including the Jamaican fruit bat and Mexican free-tailed bat. As for the snakes, about 30 bites from this poisonous reptile are still reported annually in Martinique.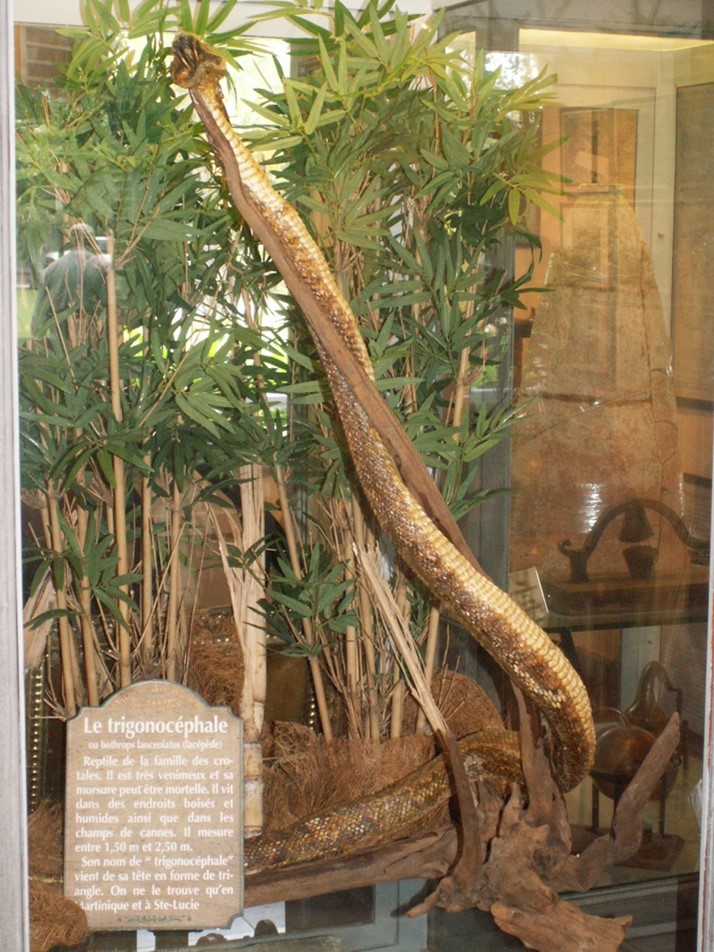 For explorer Christopher Columbus, Martinique registered only a blip on his extensive travelogue, as he spent three days on the island in June 1502 before setting sail. Four hundred years later, Martinique's Mount Pelée erupted, killing 28,000 people in two minutes and destroying St. Pierre, then known as the island's cultural and economic capital.
Here are a few Martinique QSL cards pulled from the collections of the active Hams at DX Engineering:
In 2013, Tom, KB8UUZ, technical writer, made contact with FM5BH operating from Ducos, Martinique, on 10M SSB: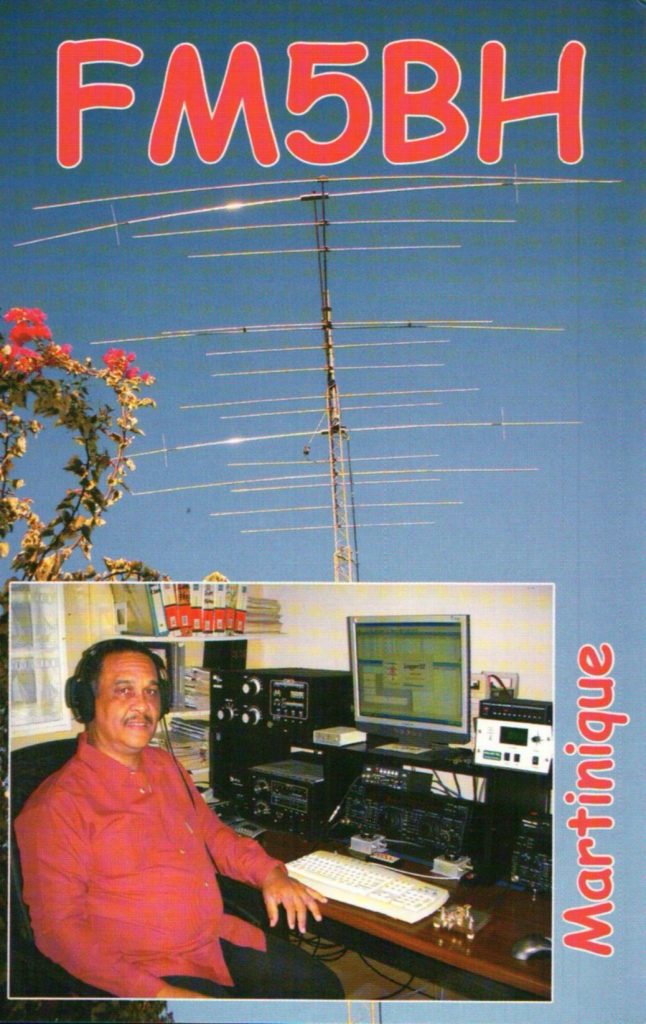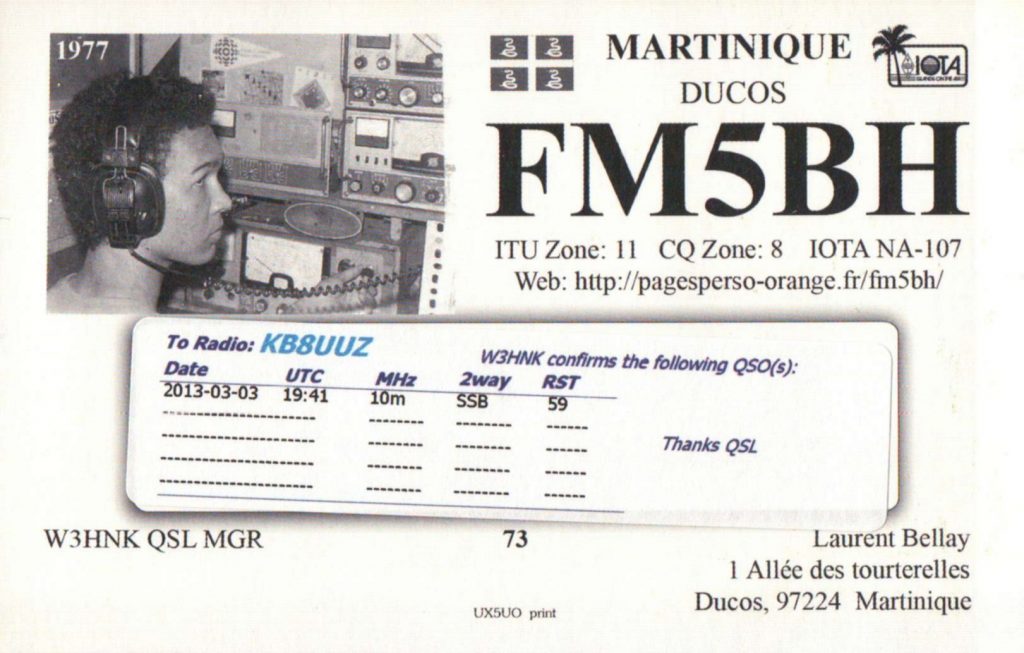 Dave, K8DV, customer/technical support specialist, reached TO5X in November 2008 on 80M CW; FM5AA in October 2008 on 17M RTTY; and FM/K9NW in October 2007 on 40M CW and 10M SSB: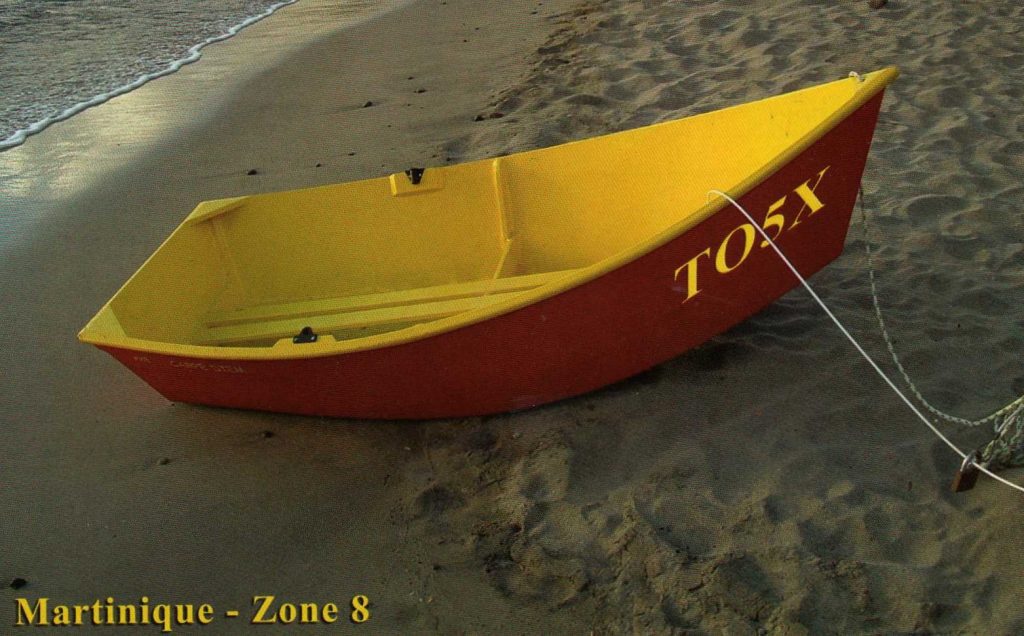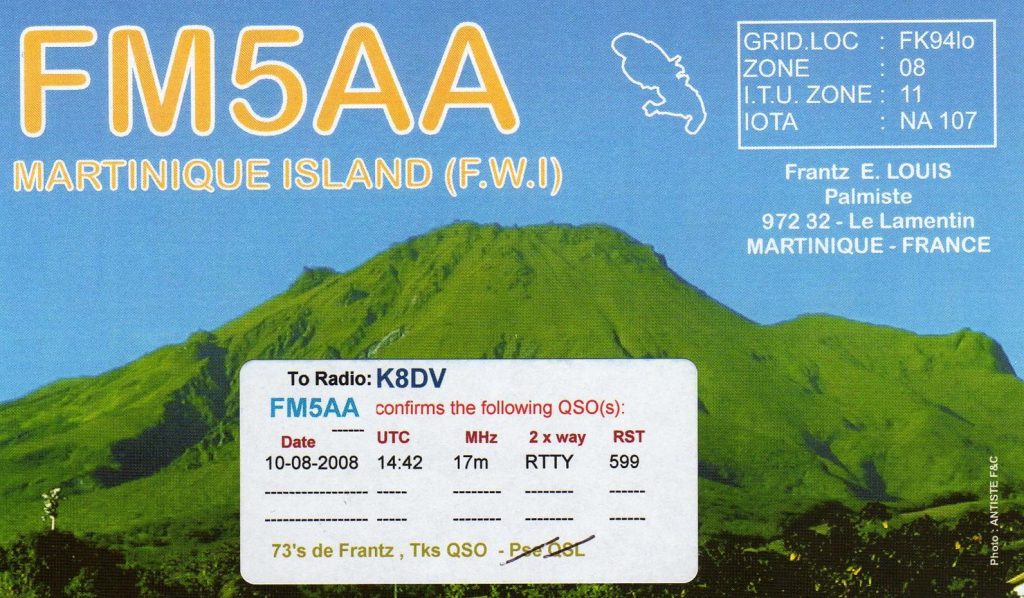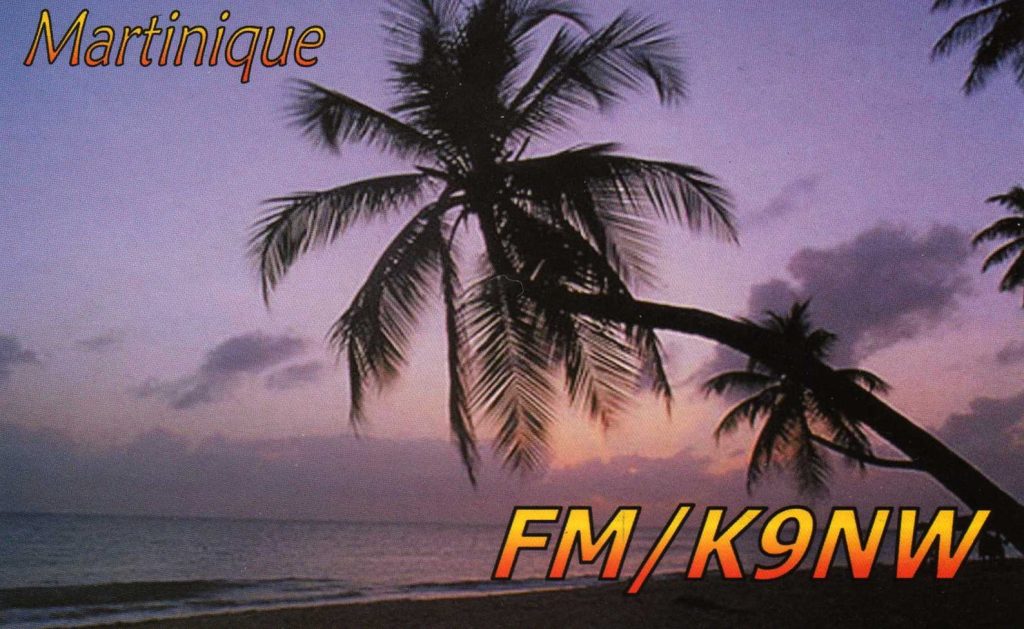 Mark, W8BBQ, customer/technical support specialist, reached TO1BT in October 2009 on 20M SSB: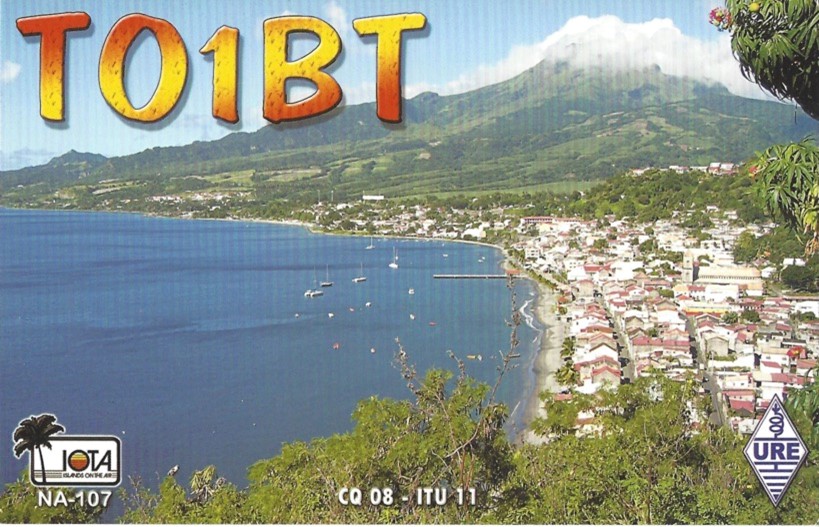 Want to upgrade your DXing capabilities? The Elmers at DX Engineering are here to lend an ear. Reach out to them at Elmer@DXEngineering.com. Find everything you need at DX Engineering.com to up your game, including transceivers, antennas, amplifiers, headsets, and more.