Editor's Note: Every month, DX Engineering features QSL cards from our team members' personal collections. To highlight upcoming DXpeditions, we'll be displaying a few of our favorite cards along with details about what it took to make these contacts. We're excited to share some of the special cards pulled from the thousands we've received over the years. We look forward to seeing your cards as well!
Guadeloupe QRV in January
Start the new year by filling bands or logging an ATNO by contacting the TO6S DXpedition from Guadeloupe scheduled to be QRV from January 20 to February 1. F6BCW, F1MNQ, F1TCV, F5LRL, and VE7KW will be operating the HF bands in CW, SSB, RTTY, and FT8 from Terre de Haute (IOTA NA-114), the easternmost island in the Iles des Saintes, part of the archipelago of Guadeloupe in the Caribbean. Per Clublog, Guadeloupe is the 246th Most- Wanted DXCC Entity as of December. It lies south of Montserrat Island, which will be featured in OnAllBands later this month. Like Montserrat, Guadeloupe is located in the Leeward Islands, where the northeastern Caribbean Sea meets the western Atlantic Ocean.
With a population around 400,000, Guadeloupe (an overseas department and region of France) is made up of more than a dozen inhabited and uninhabited islands. Les Abymes (population 53,000), located on the island of Grande-Terre, is Guadeloupe's most populous commune.
In contrast, the 1,500 residents of small Terre de Haute (2.32 square miles) make it the most populated of the Iles des Saintes islands. Visitors can tour Fort Napoleon on Terre de Haute. Originally named Fort Louis, the fortification was destroyed by the British in 1809, rebuilt and renamed Fort Napoleon in 1867, used as a penitentiary, and eventually turned into a museum highlighting the area's history and culture.
A tourism hot spot, Guadeloupe has hosted the internationally recognized nine-stage, four-day Jet Ski World Championship since 1998.
QSL Cards
Here are a few of the QSL cards from Guadeloupe collected by the active operators at DX Engineering over the years.
Mark, W8BBQ, DX Engineering customer/technical support specialist, earned these cards from FG5DH and FG/FGAUS, which he reached in October 1991 on 10M SSB.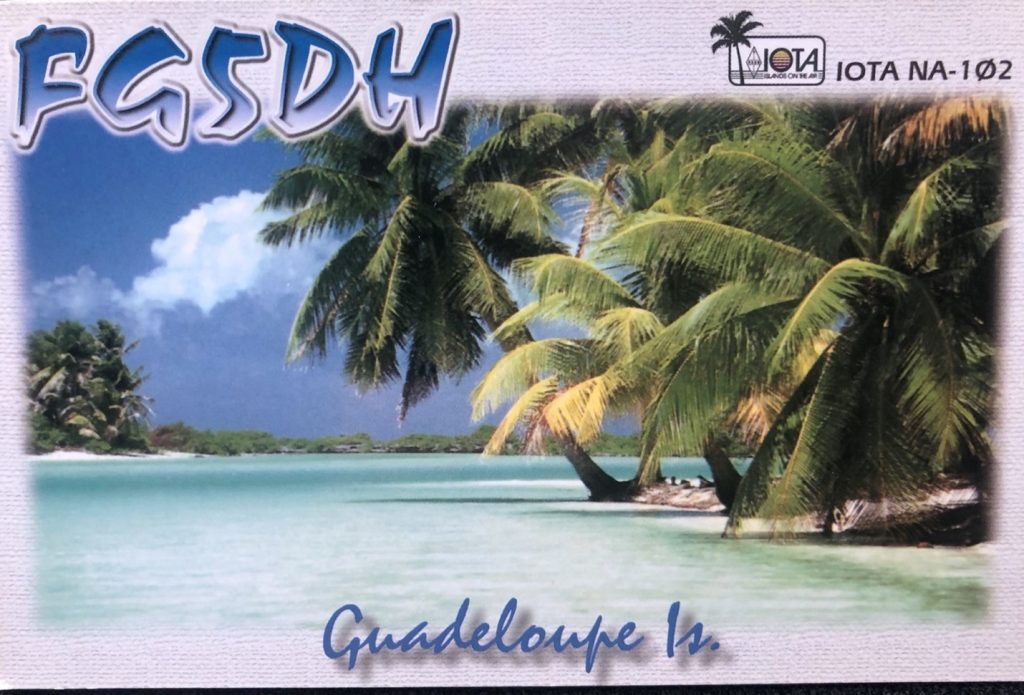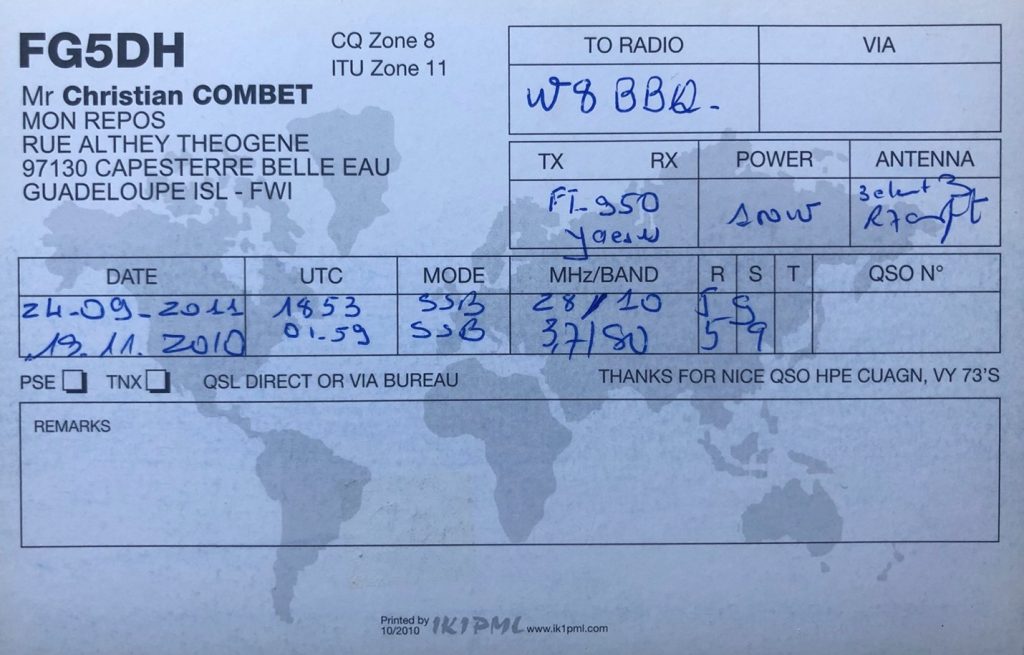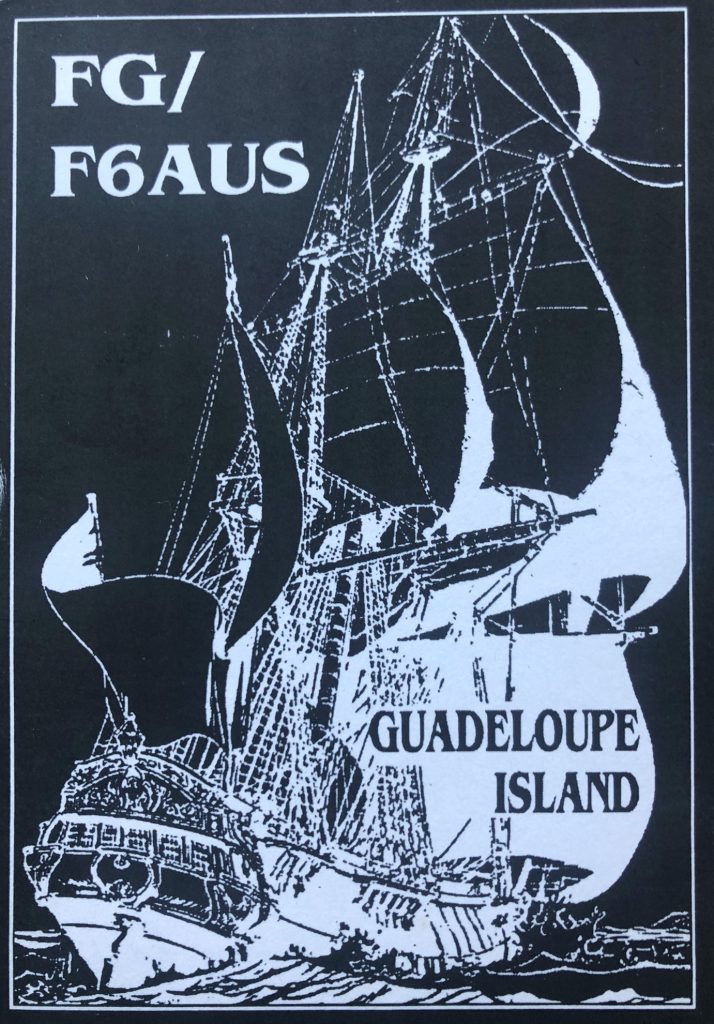 David, K8DV, DX Engineering customer/technical support specialist, reached TO22C on 160M SSB in March 2013.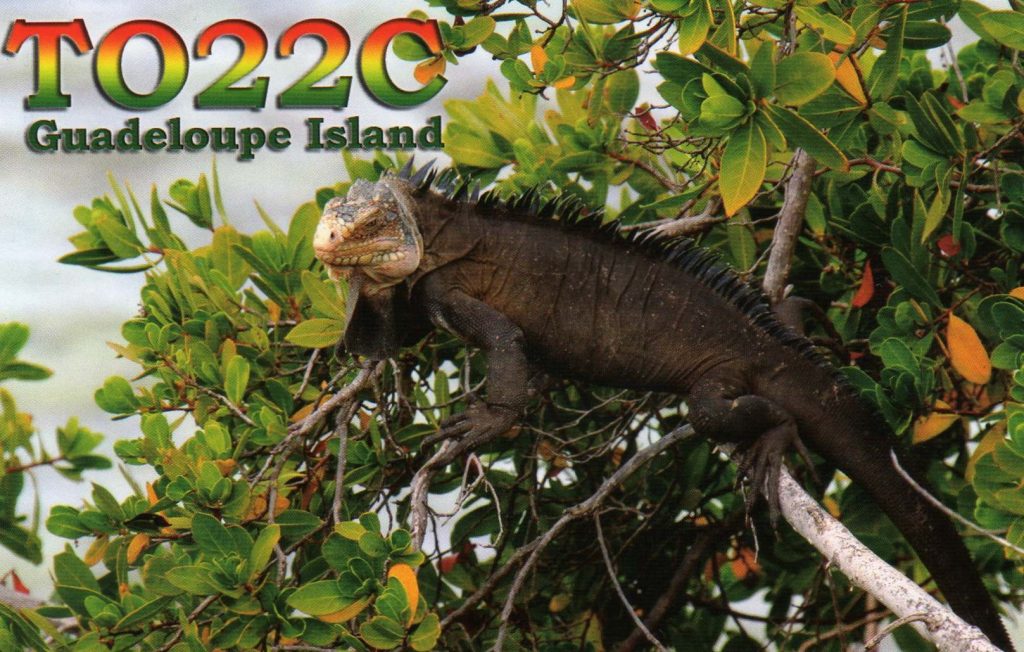 Scott, N3RA, DX Engineering sales manager, produced this FG/F6ARC QSL card from his collection.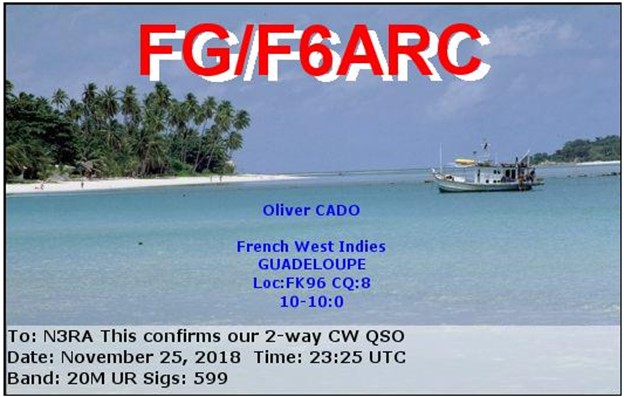 Tom, KB8UUZ, DX Engineering technical writer, earned this card from FG/F5CWU in 2005.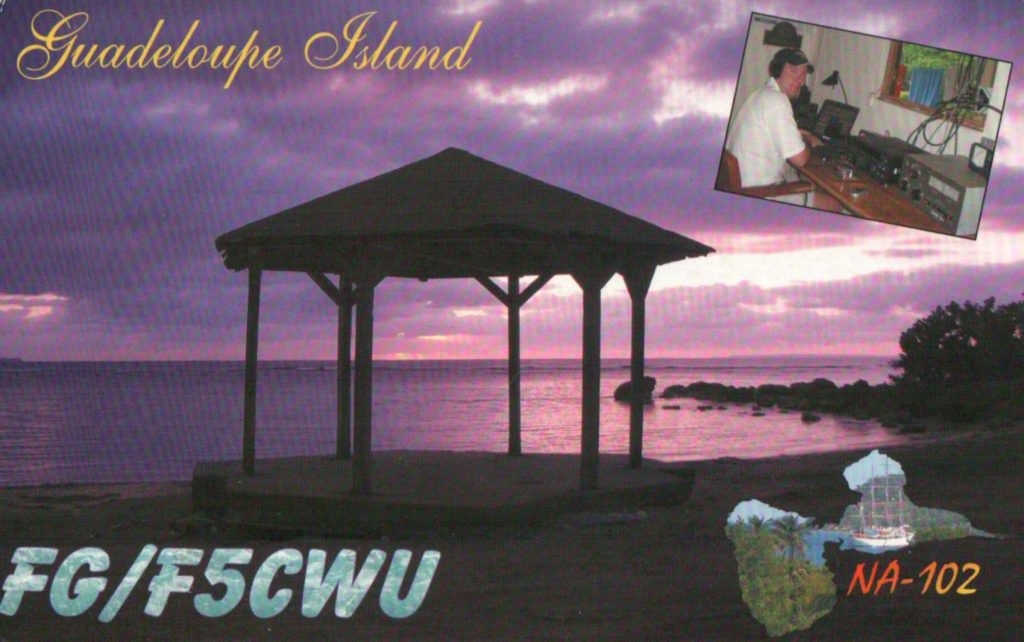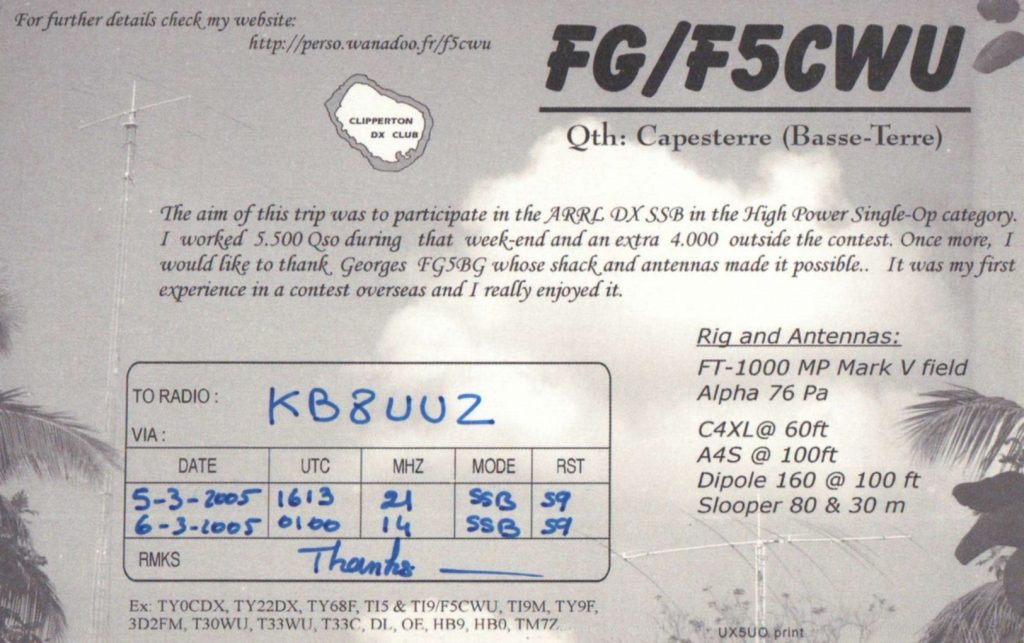 Want to upgrade your DXing capabilities? The Elmers at DX Engineering are here to lend an ear. Reach out to them at Elmer@DXEngineering.com. Find everything you need at DXEngineering.com to up your game, including transceivers, antennas, amplifiers, headsets, and more.