Every month, DX Engineering features QSL cards from our team members' personal collections. Some of our favorites are displayed on the cover and inside our 2018 Fall/Winter Catalog, along with stories about what it took to make these contacts. We're excited to share some of the special cards pulled from the thousands we've received over the years. We look forward to seeing your cards as well!
February…a Busy Month for DXers
This month we're highlighting QSL cards from two DXCC entities that will be active in February: Central Kiribati and Macau. The avid DXers at DX Engineering have had great success over the years making these locations All Time New Ones or filling needed bands. Here's information about the DXpeditions, plus a few QSL cards we've collected over the years.
Central Kiribati
Central Kiribati ranked 26th on Club Log's DXCC Most Wanted List as of January. A six-member DXpedition team (T31EU) is planning to be active on Kanton Island—the largest and only inhabited of Kiribati's Phoenix Islands—from February 16 to March 5. This coral atoll, part of the Phoenix Islands Protected Area, rests between Hawaii and Fiji and has a population of 27, all residing in the island's only village—Tebaronga. The team will be operating from 160-10 meters CW, SSB, RTTY and FT8. Click here for their frequency plan.
Tom KB8UUZ, technical writer, snagged this beauty of a QSL from the T31T Central Kiribati DXpedition in October 2016 on 40 meter SSB.
Bob W5OV, sales manager and member of the DXCC Honor Roll, scored this QSL from the October 1979 T3PA DXpedition to the Republic of Kiribati (Canton Island) on 20 meter SSB.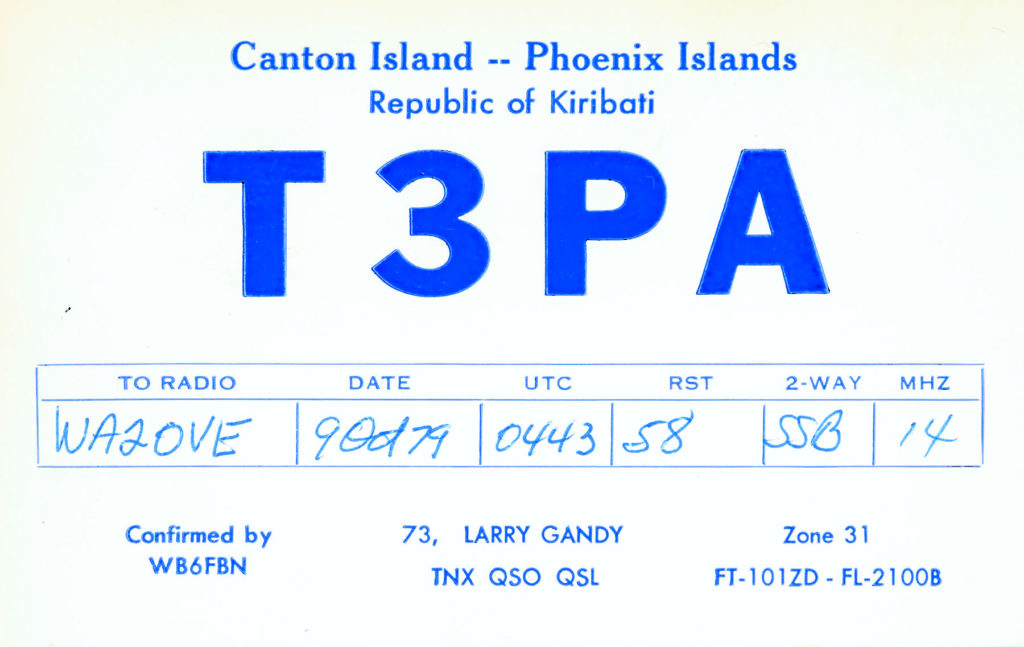 Macau
The most densely populated region in the world, Macau will be active from February 11-26 thanks to the XX9D 2019 DXpedition. This is a follow-up venture to the 15-member team's successful 2017 DXpedition to this gambling mecca in East Asia. As of January, Macau was ranked as the  93rd most wanted DXCC entity. Read more about the XX9D 2019 DXpedition here.
In 2012, Dave N8NB made contact with the XX9THX Macau DXpedition. Here's his QSL card.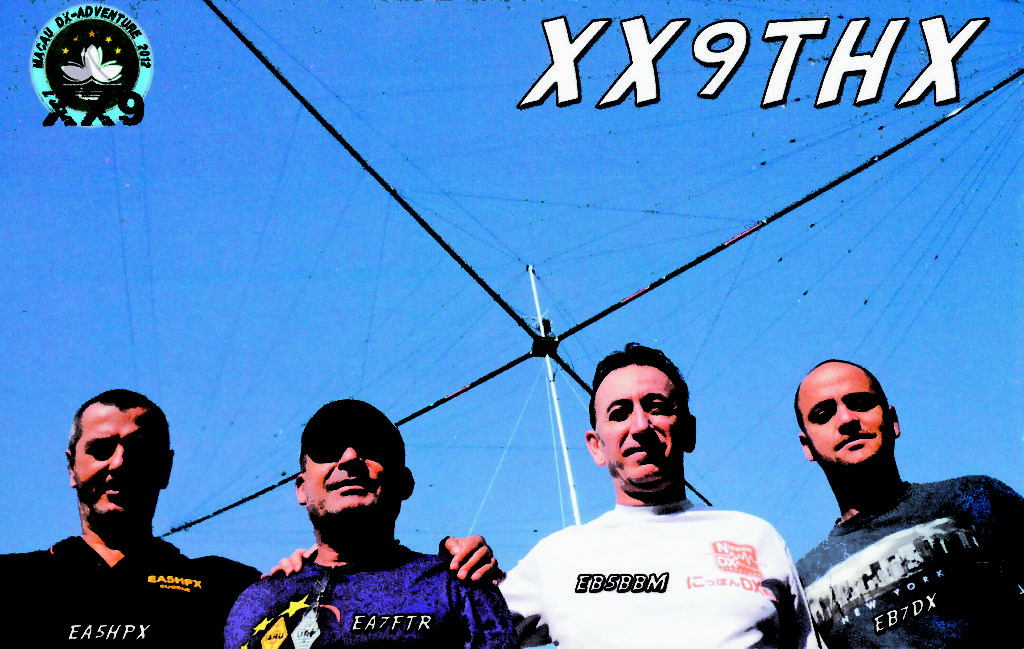 Want to upgrade your DXing capabilities? Find everything you need at DX Engineering, including transceivers, antennas, amplifiers, headsets, and more.
Coming up next month: QSLs from three DXCC entities that will be active in March: Lesotho, Niue Island, and Cook Islands.