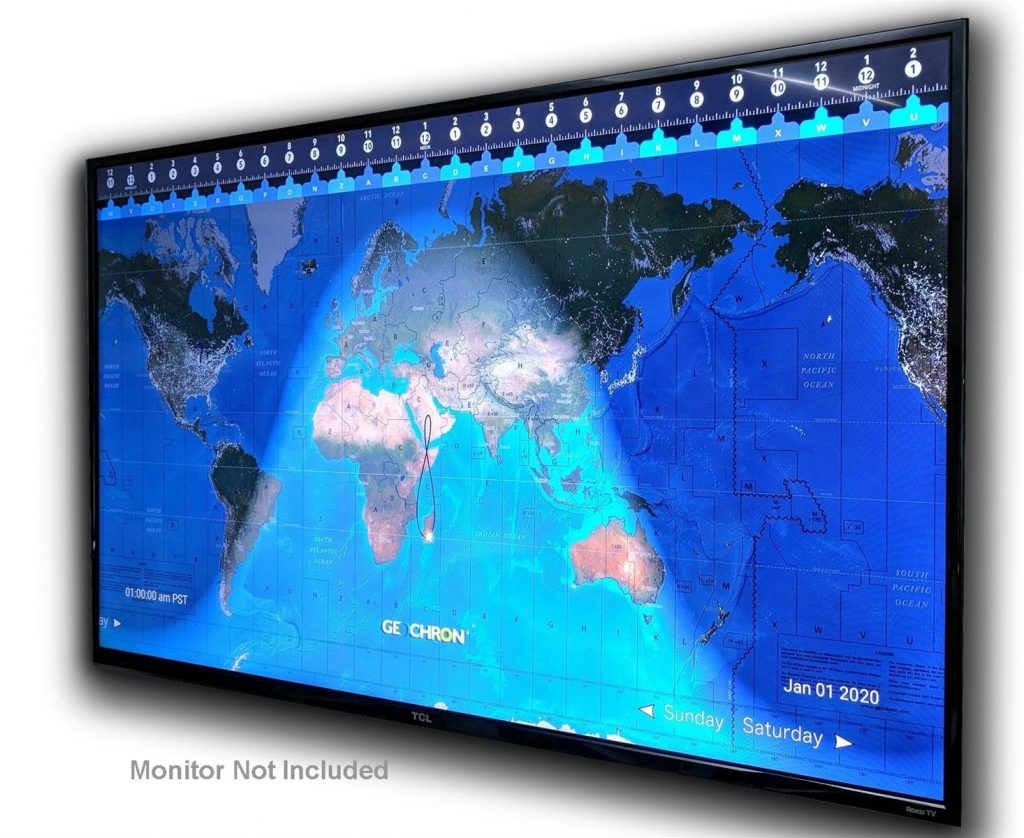 If you want to give a holiday gift that will remind your favorite Ham just how generous you are (and how special they are), you can't go wrong with the Digital Atlas 4K from Geochron.
The device gives viewers spectacular displays of the Earth with sunrise-sunset rendered in real time through a small computer that plugs directly into a 4K TV (not provided) via HDMI. The bigger the TV, the more "wows" you'll elicit from jealous operators who will ask, "Who was the thoughtful person who gave you this? You are one lucky Ham."
The Digital Atlas 4K—like the venerable, pricier mechanical version—makes an impressive piece of shack décor, but its real beauty lies in the long list of Amateur Radio features available through its Ham mapset:
Display of the "Gray Line" (the band around the Earth separating daylight from darkness) in real time—a huge benefit for optimizing long-distance communication
DX and International Prefixes
Country Names and Borders
Equatorial, Latitude and Longitude, and Tropic Points of Reference
Major Topographical Features
The Gray Line Against a Mercator Projection
The Analemma, Showing the Sun's Position at Relative Noon
The Month, Day, and Hour of Every Time Zone on Earth, Including Zulu Time
Further, the latest version (GEO-400-1000A) comes with an array of new features:
More powerful hardware platform with 4x faster refresh rates
More capable Wi-Fi functionality
Quad-core Intel processor
Faster menu operation
Along with the mini-computer, you receive a three-foot cord power supply; one-foot HDMI cable, male to female; remote control and AAA batteries; one-year warranty; and new updates as available with user-provided Internet service.
Watch this video from DX Engineering's YouTube channel of Geochron owner Patrick Bolan discussing the Digital Atlas 4K with Tim Duffy, K3LR, DX Engineering CEO.
If you really want to make the holidays unforgettable, wrap up a Geochron World Clock, a 41-inch mechanical marvel with 300 moving parts working behind the scenes. It's the only mechanical clock that shows gray line movement in real time. Warning: Have smelling salts ready upon opening. You're going to need them.