Yesterday, March 20, marked the first day of spring in the Northern Hemisphere. For some, that's the time when thoughts turn to crocuses, tulips, daffodils, and hyacinths popping up all over the yard. While the folks at OnAllBands appreciate colorful foliage, we're much more inclined to cast our eyes on the metallic giants looming over the earth—the snow- and ice-free antennas and towers that are as much a harbinger of spring as the first robin.
The inaugural day of spring 2023 is also a good reminder that it's time to check out these towers and antennas in preparation for operating in the months ahead. Here are just a few products available at DXEngineering.com to help you maintain your towers and antennas, upgrade for improved performance, or construct a home-brew model of your own design.
Towers
Choose from Rohn/American Towers, including Rohn G-Series guyed towers and Amerite 25 Series bracket towers; lightweight freestanding aluminum towers from Universal; and packaged tower kits from TBX (shown below), which come with rotator plate, top plate, hardware pack, and top section steps.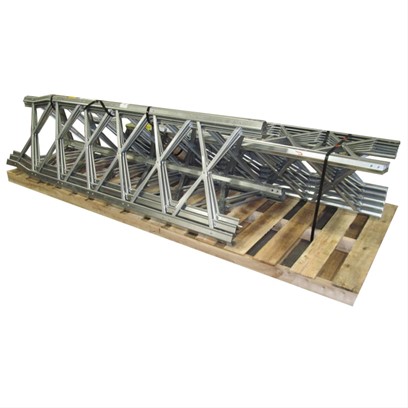 Avoid serious safety issues by ensuring that your guy lines are properly tensioned. Known for their convenience and durability, these Loos anodized aluminum gauges offer professional-level accuracy and ease of use. They'll gauge the tension of your tower guy lines, large tent supports, and even sailboat rigging. Choose from three options: 3/32″-5/32″, 70-800 lb. range; 3/16″-1/4″, 180-2,000 lb. range; and 1/4″-3/8″, 550-4,500 lb. range. Gauges come with detailed operating instructions.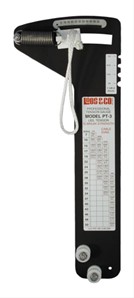 Serious antenna builders know you can't compromise on anything. With that in mind, DX Engineering offers super-strong masts perfectly suited to amateur radio applications. Available in 2″ or 3″ O.D., these galvanized steel masts have a ¼" wall thickness for extra rigidity. The masts have a yield stress rating over 100,000 PSI, a minimum Rockwell hardness of 96, and a galvanized coating that meets ASTM A123/M specifications. They are sold in 11-foot or 22-foot lengths; DX Engineering will help arrange low-cost truck freight shipping and ensure that the ordering process will go smoothly.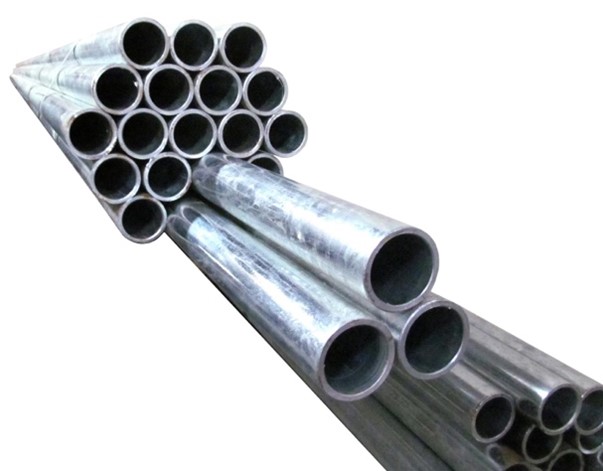 Phillystran manufactures high-performance guy lines made from Aramid fiber with a strength-to-weight ratio five times greater than steel. Plus, these guy lines are electrically "transparent," so you won't have the EMI, RFI, and negative signal issues associated with steel cable. Other advantages include complete isolation of the tower guy system from the antenna field, improved signal coverage by eliminating distortion caused by re-radiated signals, maintenance-free installations, no need for insulators, and a neat tower appearance.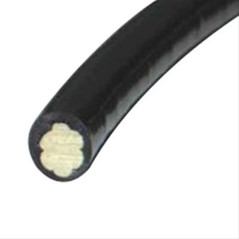 Also choose from Phillystran/DX Engineering Tail Kits, which let you terminate your non-metallic guy lines with a steel tail. Kits come with 12 feet of galvanized steel guy line, a porcelain strain insulator, Big Grips (for the dead end only), a heavy-duty thimble, and cable ties.

Anyone who has ever used these clamps in their antenna-building projects understands why they're called "Genius," especially if they've ever struggled to mount a horizontal cross bar to a piece of vertical tubing. DX Engineering's Genius Clamps are the ideal way to create a tower standoff to side-mount an extra antenna. These stainless steel clamps are sized for 1″ to 2″ O.D. pipe in both horizontal or vertical orientations. Choose from two versions: one for a parallel standoff and another to create a right angle mount for installing a vertical mast. Sold in pairs. Hardware available separately.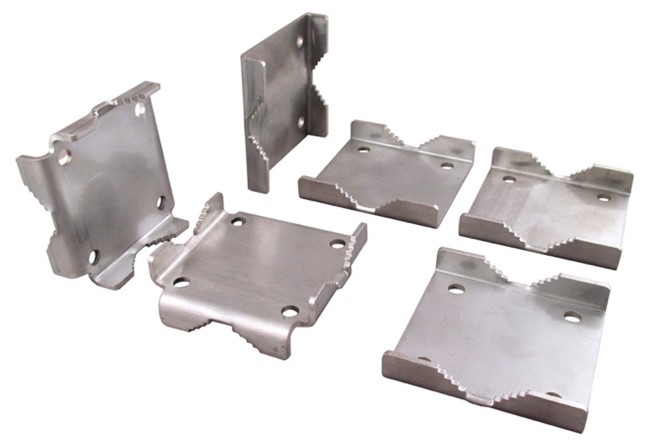 Genius clamps represent only a small portion of the pieces and parts you'll discover at DXEngineering.com for building your next project. You'll find U-Bolt and V-Bolt Saddle Clamps, Heavy-Duty Saddle Clamps, Resin Support Block Clamps, Hairpin-Style Driven Element Matching Kits, Insulated Boom-to-Element Brackets, Boom-to-Element Plates, Guy Ring Sets, and lots more.
The Advanced Design 2″ (DXE-TB300) and 3″ (DXE-TB400) Thrust Bearings from DX Engineering feature ball bearings that ride on an all-metal surface, not a seam like other thrust bearings, to promote a longer service life. These precision bearings are made to much higher tolerances, eliminating the slop found in other thrust bearings. They can also handle much greater static loads, which reduces stress on the rotator and makes rotator service possible without removing your antenna—saving you tons of hassle, time, and money. They fit either a 2″ or 3″ O.D. mast and most common tower sizes from Rohn and American Tower.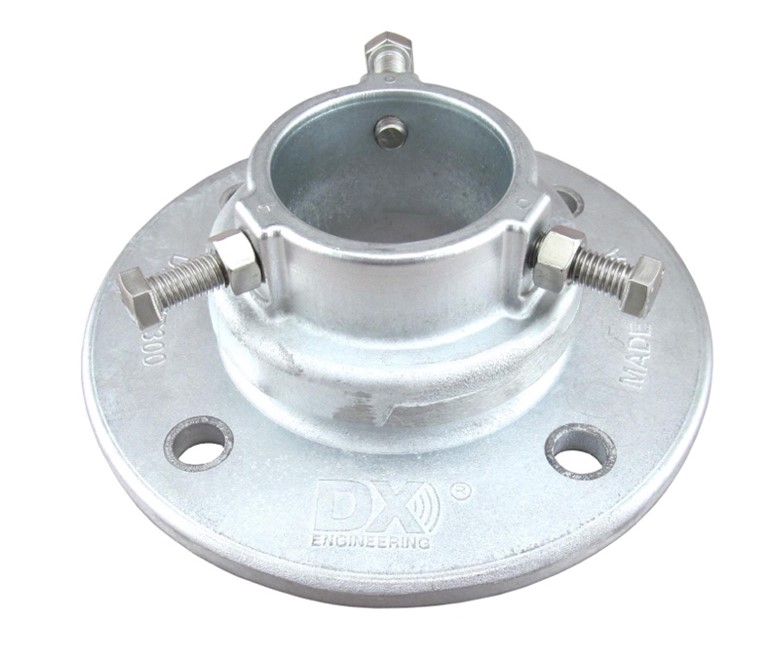 Ever try to pound in a one-piece rotator plate to get it to fit in the midpoint of your tower? That's not a problem with easy-to-install Tower Accessory Shelves from DX Engineering. The DXE-AS-455G shelf (below) for Rohn 45G/55G and Amerite 45/55 towers features a unique multi-piece design for hassle-free installation. It comes with hardware and three adjustable stainless steel corner brackets that are bolted to the plate. The DXE-AS25 model is an excellent choice for mounting a rotator to your 25G tower. It includes three integral brackets and a complete set of mounting hardware.