To go barefoot or not to go barefoot? That is the question. But if you intend to avoid suffering the slings and arrows of outrageous misfortune by NOT breaking through the pileups that are sure to take place during the impending Crozet and Bouvet DXpeditions, you're going to want some added punch in your corner in the form of a reliable HF amplifier. In our first two segments of this series, we showcased some of the ACOM and RM Italy amplifiers available at DXEngineering.com. In our third and final entry, we turn to models from Ameritron—a brand that has helped DXers worldwide reach their loftiest goals at a great price.
Weighing only 12.5 pounds, the compact and powerful 600W ALS-606S Solid-State Linear Amplifier comes with all bands installed (no mods necessary). The device provides continuous frequency coverage from 160 through 6 meters with instant band-switching, no tuning adjustments, and no warm-up period; one-switch frequency selection for amazingly simple operation; automatic or manual band-switching; SWR protection; quiet, low-speed fan; and illuminated cross-needle SWR/wattmeter that lets you read SWR as well as forward and reflected peak power simultaneously.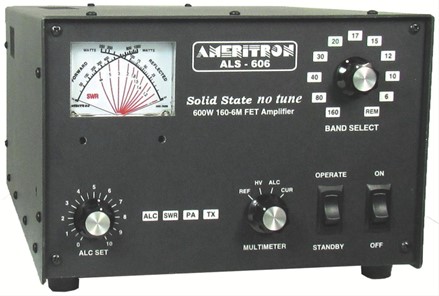 Another popular model is the AL-811—a quiet and compact desktop amp that will give you a fair fight against the "big guns." Take advantage of 600W PEP output; 160 through 15M coverage; heavy-duty power transformers with a high-silicon steel core; excellent high-voltage regulation; two illuminated cross-needle meters; quiet blower that keeps tube temperature low without the noise of oversized fans; and much more.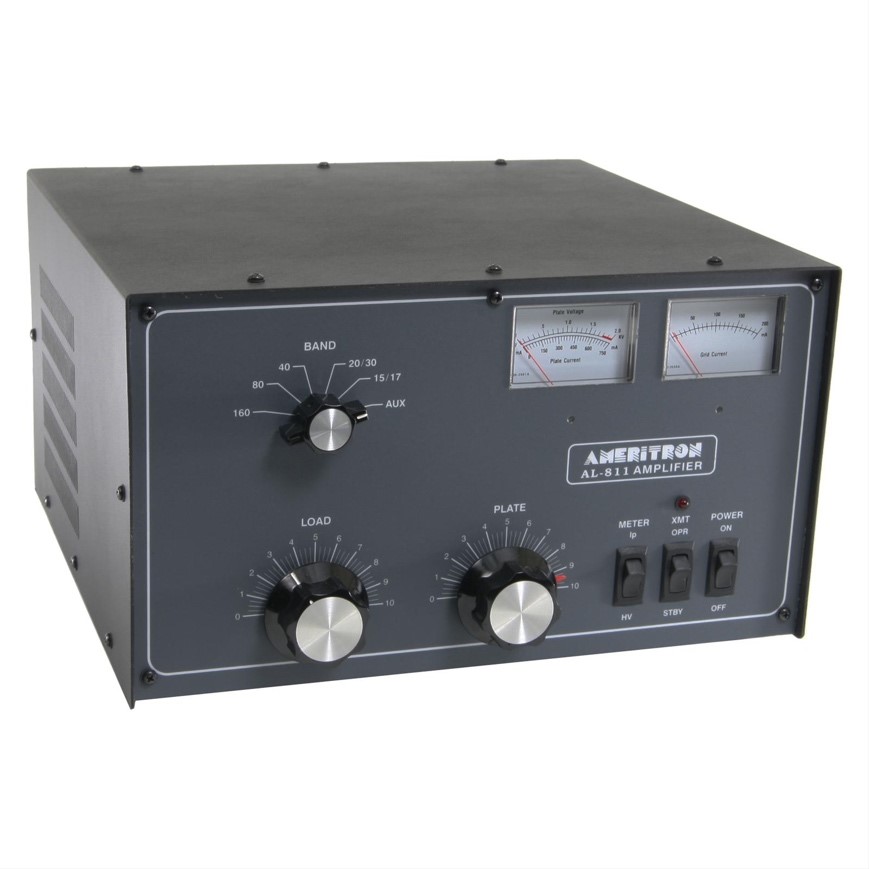 Find all AL-811 Series Ameritron amplifiers (including the tabletop AL-811H with four fully neutralized 811A transmitting tubes, 800W PEP/600W CW output power) at DXEngineering.com.
What do hams say about the AL-811H?
Five Stars: "This is an easy to use, entry level amplifier that only puts out a few decibels less than a full legal limit amp. Those BTW cost 3-4 times as much as this amp and give less than an entire S unit. This amp is easy to tune and gives great linearity. I get solid S9 and 10-20-40 over S9 reports all day now. That never occurred before."
Also choose from the AL-82 1,500W+ output linear amplifier, described by a member of the DX Engineering team as "a tank that is hard to break" and the AL-572, which provides nearly full legal SSB power output for much less than a full legal limit amplifier. It delivers 1,300 watts PEP SSB, 1,000 watts CW continuous, and 1,000 watts 1/2-hour PEP two-tone test on all bands from 160 through 15M. The 160-15M AL-800 amplifier features 1,200W SSB PEP; 850W CW; use of a single 3CX800A7 tube in a class AB2 grounded grid circuit; automatic bias switching; and superb thermal overload protection.
Also check out DXEngineering.com for Ameritron replacement power tubes, remote coax switches, dummy loads, power supplies, screwdriver antenna controllers, amplifier tuning pulsers, current protectors, transceiver keying interfaces, keying interface cables, and SWR/wattmeters. As with all popular items, please check DXEngineering.com for availability of Ameritron amplifiers and other equipment.