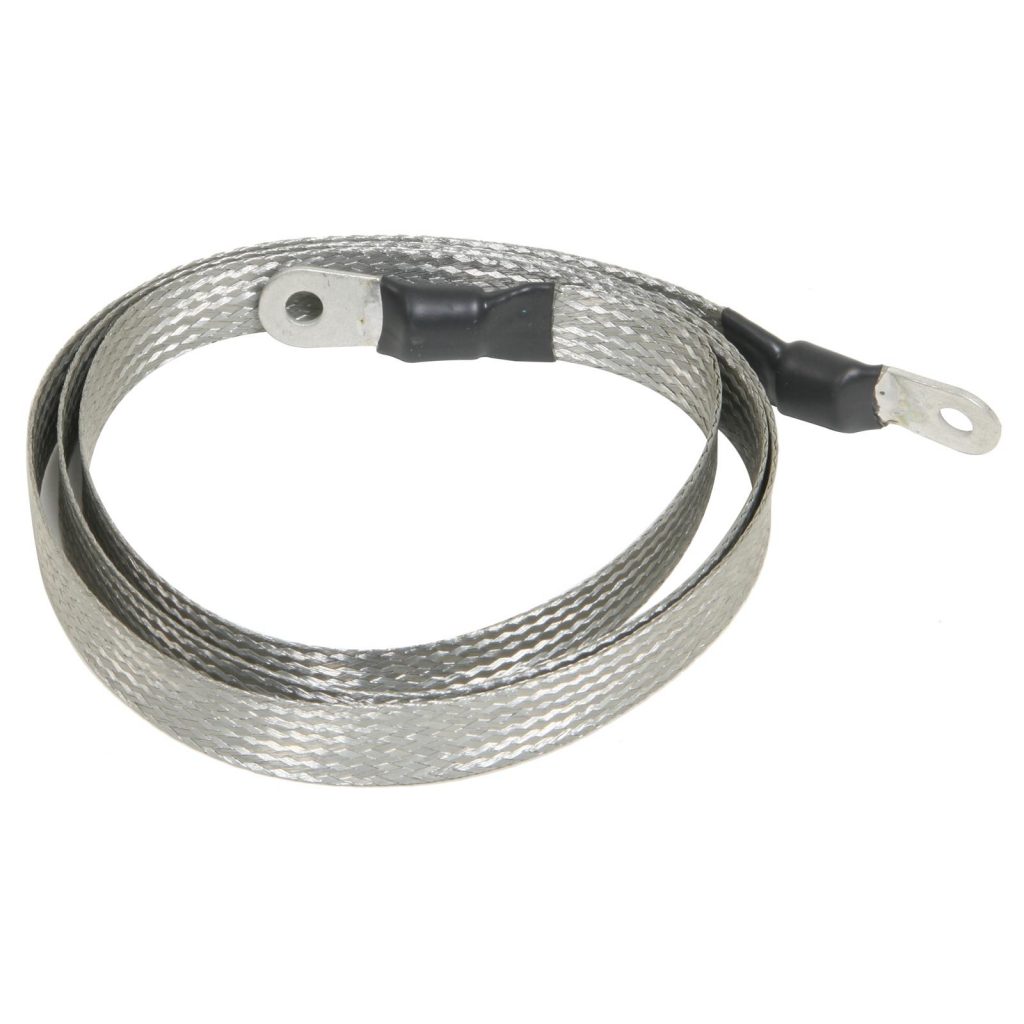 DX Engineering Tinned Copper Braid Assemblies are typically used for the proper grounding of individual pieces of electrical or electronic equipment to a common grounding bus, such as a copper strap or a thicker bus bar. These assemblies are useful for a range of applications, including:
Industrial
Commercial
Broadcasting
Inside of electrical racks
For the connection of sub-assemblies to a metal chassis or grounding point
Assemblies are made with top-quality tinned copper braid and feature heat shrink tubing over the connections for strain relief and longevity. DX Engineering Tinned Copper Braid Assemblies are available in three widths (.50, .75, and 1 inch), ring terminal sizes (.250 inch or #10), and lengths (1, 1.5, 2, 3, 5 and 10 feet).
What do Hams think?
Five Stars: "I am a new Ham setting up my shack 'by the book' and not taking any shortcuts. These are exactly what I needed in the various lengths offered to properly ground all of my radios and equipment to my interior bus bar and then on to my exterior grounding rod."
Five Stars: "I used this to connect my antenna support to earth ground. It worked perfectly."
Five Stars: "Braid is strong, ends are well-soldered and insulated. These make grounding equipment easy and safe."
Also available is DX Engineering Tinned Copper Braid, sold in five widths or by the foot.
Go to DXEngineering.com to view the complete lineup of DX Engineering-branded grounding equipment and lightning protection, including surge arrestors, enclosure kits, copper strap bonding clamps, universal copper grounding clamps, RF ground plane kits, bearing bypass ground kits, and more. Need a comprehensive resource for grounding your station? We highly recommend OnAllBands blogger Ward Silver, N0AX's book, ARRL's Grounding and Bonding for the Radio Amateur.