Last week in our series on getting ready for ARRL Field Day 2022, we began with an upgrade that won't likely set anyone's heart aflutter (replacing old coaxial cable), but any experienced operator will tell you that it's one of the smartest and most cost-effective moves you can make for improved station performance.
With Field Day weekend several weeks away (June 25-26), you've still got plenty of time to get the quality coaxial cable you need from DX Engineering, plus other station enhancements that can make a major difference, whether you're into Field Day contesting, experimenting, EMCOMM practice, or simply all the camaraderie that results when a bunch of hams gather and there's barbecuing involved.
Today we turn our attention to adding quality headsets and foot switches to your stations—two upgrades that can make operating easier and more effective.
DX Engineering carries headsets from leading brands that focus their products on the needs and challenges of amateur radio operators: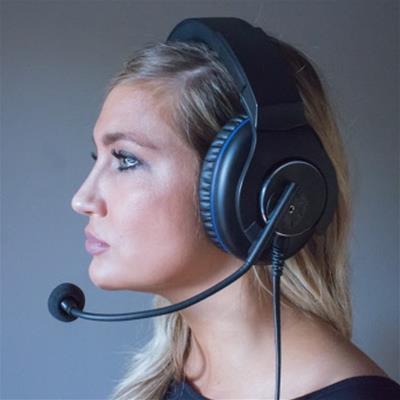 Weighing only 13 ounces, the W1 Competition Headset includes cupped, over-the-ear earpieces that won't hurt after hours of use; thick, rubberized foam padding at the top of the headband that molds to the head; the ability to tilt the headband back up to 30 degrees without moving the earpieces; large diaphragm high response speakers for clear articulation of receive audio; 600-ohm dynamic microphone element on adjustable long boom with exceptional transmit audio; and extra-long 7-foot cable.
Heil Sound offers a range of headsets perfect for hours of comfortable, fatigue-free Field Day operating. Models include…
You'll find all the Heil headset and microphone adapter cables you need at DXEngineering.com.
For an update on Heil Sound equipment, check out this video of Tim Duffy, K3LR, DX Engineering CEO, interviewing Ash Levitt, KD9JQS, the new president and CEO of Heil Sound.
Headset and Foot Switch Packages
Make it easy on yourself by adding a quality headset and foot switch in one purchase. Combos come with DX Engineering's budget-friendly plastic foot switch (DXE-FS-001) or cast metal model (DXE-FS-002). The foot switches are paired with Heil Pro Set Elite Headsets or Pro 7 Headsets in black, blue, or red.
Just looking for a foot switch to add to your Field Day setup? DX Engineering offers three models sold separately here.
Paradan Radio offers its Hi-Rate Headset and Foot Switch Combos. The packages come with a stereo headset with boom microphone, foot switch, and cable assemblies that plug into your radio's mic jack. The "push-to-talk" foot switch gives you hands-free operating that lets you enter call signs and reports on your keyboard, while switching from receive to transmit by depressing the foot switch. Choose from six different combos with these cable assemblies: Icom 8-pin round, Icom RJ45, Yaesu 8-pin round, Yaesu RJ45, Kenwood 8-pin round, and Elecraft 8-pin round.
A Sound Choice
In addition to headsets and foot switches, you'll find microphones, speakers, speaker modification kits, noise-cancelling headphones and devices, PTT desk stands, desk microphone systems (microphone/PTT desk stand/cable), mic booms and risers, bulk microphone cables, parametric receive audio systems, and more at DXEngineering.com.