ARRL Field Day 2021, June 26-27, is only a few weeks away. Are you ready to make some contacts?
Whether you're planning to hold a more traditional Field Day with your club or have opted to set up a temporary solo station in your backyard or park, now's a good time to get the gear you need to make the 88th year of this annual Ham Radio tradition a success. Start with these steps:
Take inventory of your equipment. Find out what works, what doesn't, what needs a serious upgrade, and what's missing.
Make a list, and note your questions.
Contact DX Engineering by phone or log onto DXEngineering.com. You'll find everything you could possibly need for a stellar weekend of camaraderie, contesting, and QSOs.
Not sure where to begin? We've put together a few suggestions to get you started.
Quadplexer and Triplexer Field Day Packages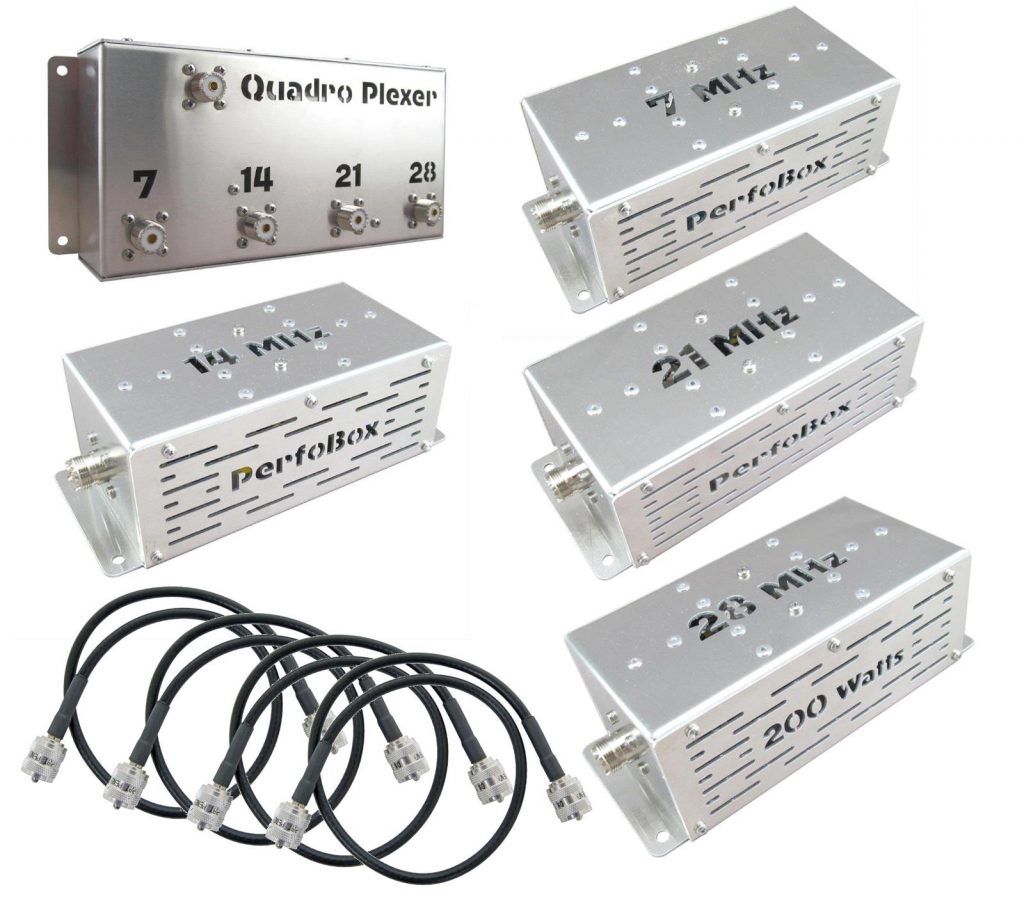 DX Engineering makes it easy to work the 40, 20, 15, and 10 meter bands with four different radios, using just a single quad-band antenna. Simultaneous operations on all four bands on one antenna is possible with Low Band Systems' Quadplexer and Band Pass Filters.Field Day Quadplexer Filter Combination Packages include:
One LBS innovative 200W Quadplexer (LBS-PB-QP200)
Four LBS band pass filters, one each for 40/20/15/10M
Four coaxial cable jumpers with PL-259s. Choose your package with either RG8X cable or high-isolation RG400
Use this package to get more out of Field Day. Eliminate the need (and cost) for extra antennas while enjoying fast setup and worry-free operation without RF interference. This system of multiplexer and filters works with any quad-bander antenna.
Also check out DX Engineering's Field Day Triplexer Filter Combination Packages for 20/15/10M.
Coaxial Cable
If the coaxial cables you plan to use have seen better days, make 2021 the year you retire your well-used coax and purchase new, high-performance replacements from DX Engineering. It's a cost-efficient way to upgrade your Field Day stations. Plus, having extra coaxial cable on hand is never a bad idea.
Low-loss cable assemblies are available in standard lengths with DX Engineering's revolutionary patented PL-259 connectors. Use the online Custom Cable Builder at DXEngineering.com to build assemblies made to your exact specs. DX Engineering's coaxial cable is also available by the foot or in bulk spools.
Tool Kits for Prepping Coaxial Cables
For do-it-y0urselfers who find great satisfaction in putting together their own cable assemblies in the field, having the right tools to make the job efficient—while avoiding hand injuries—is essential. Here are some options from DX Engineering:
Hinged Cable Strippers for Crimp Connectors and Complete Kit
DX Engineering developed four sizes of hinged coaxial cable strippers for prepping coaxial cable for crimp connectors. The hinged tools allow the user to insert a coax against an internal stop, close the tool, and rotate to cut the cable to the correct measurement using three internal blades. The cable is reinserted into the other end and then withdrawn for simple removal of the cut portion. The Coaxial Cable Prep Tool Kit for Crimp Connectors (DXE-UT-KIT-CC1) includes all four strippers, grippers for 8X and 213-size coaxial cable, 10 replacement blades, side cutter, braid trimmers, CHANNELLOCK cable cutter, and carrying case. Tools are also sold separately.
The strippers prepare these DX Engineering and Amphenol crimp connectors:
400MAX
8U
213U
LMR-400
8X
LMR-240
Other DX Engineering Coaxial Prep Kits
Dress for Success
DX Engineering carries the official ARRL 2021 Field Day hat, and long-sleeve and short-sleeve T-shirts available in medium to 3XL. Click here to review the full lineup of Field Day swag, including pins, patches, notebooks, stickers, window clings, mugs, and insulated cooler cups, all featuring the 2021 Field Day logo.
For all of your Field Day needs, including antennas, connectors, tools, portable masts, and more, visit DX Engineering.com.