Only a few days to go before Dayton Hamvention 2022, May 20-22! The team at DX Engineering is ready to make this event a memorable one for the thousands of hams who will be traveling to Xenia, Ohio, to experience this epic display of all things amateur radio. When planning your excursion, you'll want to reserve some time to stop by Building 1 of the Greene County Fairgrounds to check out DX Engineering's array of booths. Here are four reasons it will be well worth your time:
1. Gear, Gear, and More Gear
As we mentioned in our post last week, DX Engineering headquarters are only a few hours from Xenia, so we'll be bringing down A LOT of amateur radio equipment for display and sale—enough to fill booths 1207-1210, 1307-1311, 1407-1411, and 1508-1511 at the event. DX Engineering's team will be there in full force Friday and Saturday from 9 am to 5 pm and Sunday from 9 am to 1 pm, giving you plenty of opportunities to stop by.
In addition to equipment we highlighted last week, here are more of the latest items available, DX Engineering branded favorites, and products from manufacturers exclusively sold in North America by DX Engineering that will be on display at Hamvention (whether items will be there for immediate purchase will depend on availability at the time of the event):
HA8DU DU4000AL 4kW Automatic Antenna Tuner
Hi-Mound MK-701 Economy Iambic Paddle
RM Italy MLA100V 800W HF Amplifier
Toptek UHF 430-470 MHz 150W RF Power Amplifier
DX Engineering Reversible Beverage System
DX Engineering 2-Port Receiving Antenna Switch
DX Engineering Radio RF Ground Plane Kits
Hi-Z Antennas Shack Switch 2 Plus
bhi ParaPro EQ20 Parametric Equalizer
DX Engineering RPA-2 Modular Receive Preamplifier
DX Engineering NCC-2 Receive Antenna Phasing System
If the gear isn't available at Hamvention for immediate purchase, one of our reps can help you order it at DXEngineering.com for shipping to your home.
2. Ask Questions, Get Answers
Our Elmers provide customers with a breadth of experience and knowledge unrivaled in the industry. The DX Engineering team is comprised of longtime hams who use the gear we sell, know what else you'll need to complete the installation, give you alternative ideas that may better fit your budget, and offer realistic expectations based on your station—not a sales pitch just to move product.
You'll receive honest, informed answers to your questions from operators as passionate as you are about ham radio and who understand what it was like to earn a Novice or Technician license but still have a laundry list of questions about getting on the air. Oh, they're also some of the nicest folks you'll ever meet in the hobby, so have your questions ready. Making eyeball QSOs with old friends and new acquaintances is one of the reasons Hamvention is special.
Because our team covers a wide range of interests, you'll get face-to-face support whether you're into CW, RTTY, FT8, contesting, EMCOMM, DXing, POTA, and other aspects of ham radio.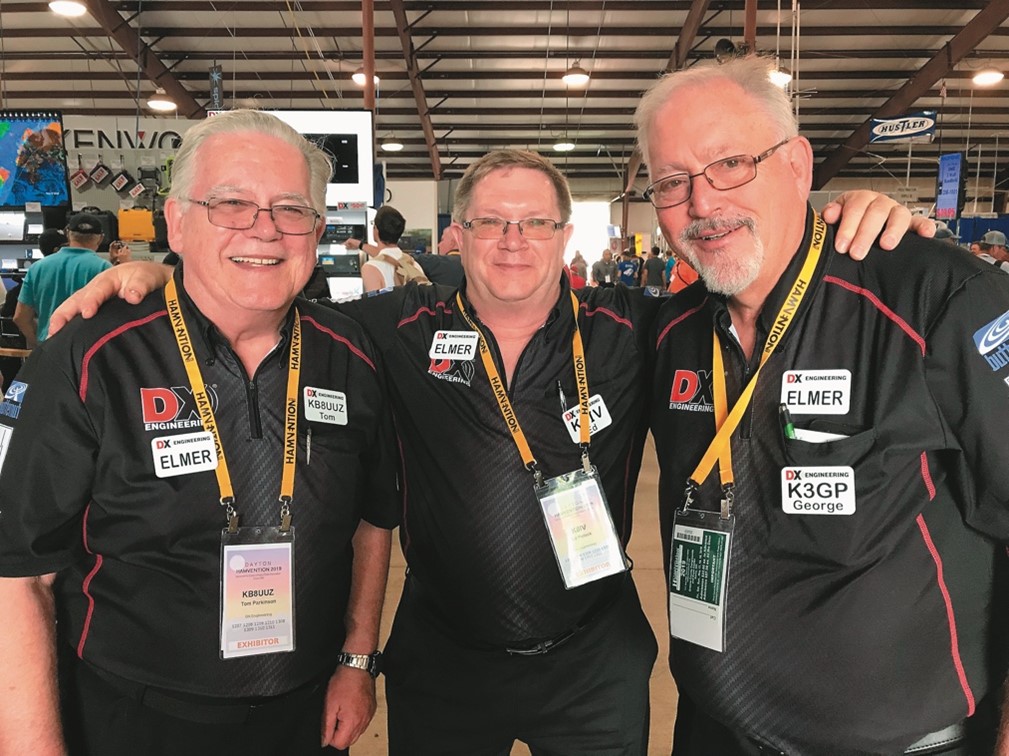 3. Take Home Your Copy of the New DX Engineering Catalog
For many attendees, it will be a long drive home. And nothing melts the hours away like good reading material. Fresh off the presses, we'll be handing out copies of the DX Engineering 2022 Amateur Radio Catalog. It features loads of new products to put on your wish list, along with 132 pages of trusted transceivers, antennas, amps, tuners, keys and paddles, receive array systems, and performance-enhancing devices you may not have ever considered adding to your station. A word of warning: Please don't read and drive.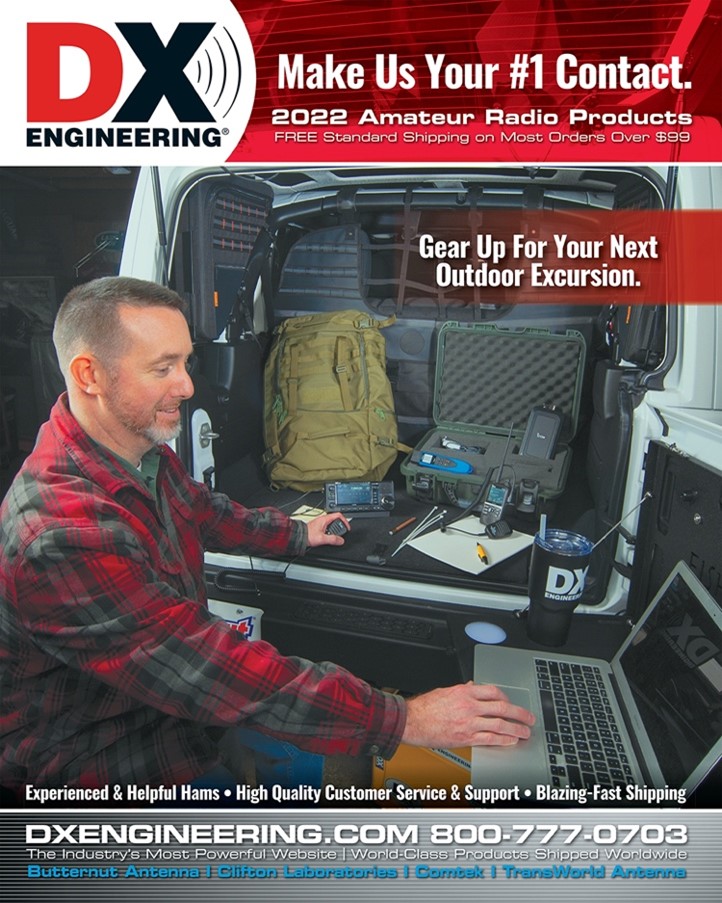 4. Buy a Gift for a Fellow Ham Who Couldn't Make it to Ohio
Remember when you were a kid and your aunt and uncle brought you back one of those annoying "…and all I got was this stupid T-shirt" souvenirs from some tropical paradise? Well, DX Engineering doesn't sell those. But you can bring back something much nicer for the hams in your life who couldn't attend Hamvention 2022, including DX Engineering logo items or maybe a shack upgrade for someone who really could use a pick-me-up after missing the event.