There's a lot more in store for DX Engineering customers who visit the new DX Engineering showroom in Tallmadge, Ohio.
The showroom is over twice the size of the previous area, and customers are enjoying the experience the expanded space has allowed the DX Engineering team to create.
"The new showroom gives the customers a chance to get hands on with a lot more of our products, and they're really excited about it," said Tim Duffy, K3LR, CEO of DX Engineering. "We have a lot more radios on display for customers to listen to and try out firsthand. The same with other items—from books to antennas. It's much more interactive. While customers appreciate the convenience of online shopping, there's something special about having the product in front of them and seeing it in person, turning the knobs, pushing the buttons, and hearing the audio come from the speakers."
He continued, "In the old showroom, occasionally, first-time customers would ask 'Is this all there is?' due to the limited space. That doesn't happen anymore. We've never had a customer say that since we've been in the new showroom. And our returning customers are quite appreciative of the design of the new space and of the displays."
DX Engineering team members working in the showroom are happy with the change as well. "It's a much more comfortable work environment," said Mark McMahon, N8NH. "We've got more space behind the counter, the ergonomics are better, the lighting—it's all good. And with more in the store to show the customers, it's a better shopping experience for them and a better sales experience for us. It's a good move for everyone."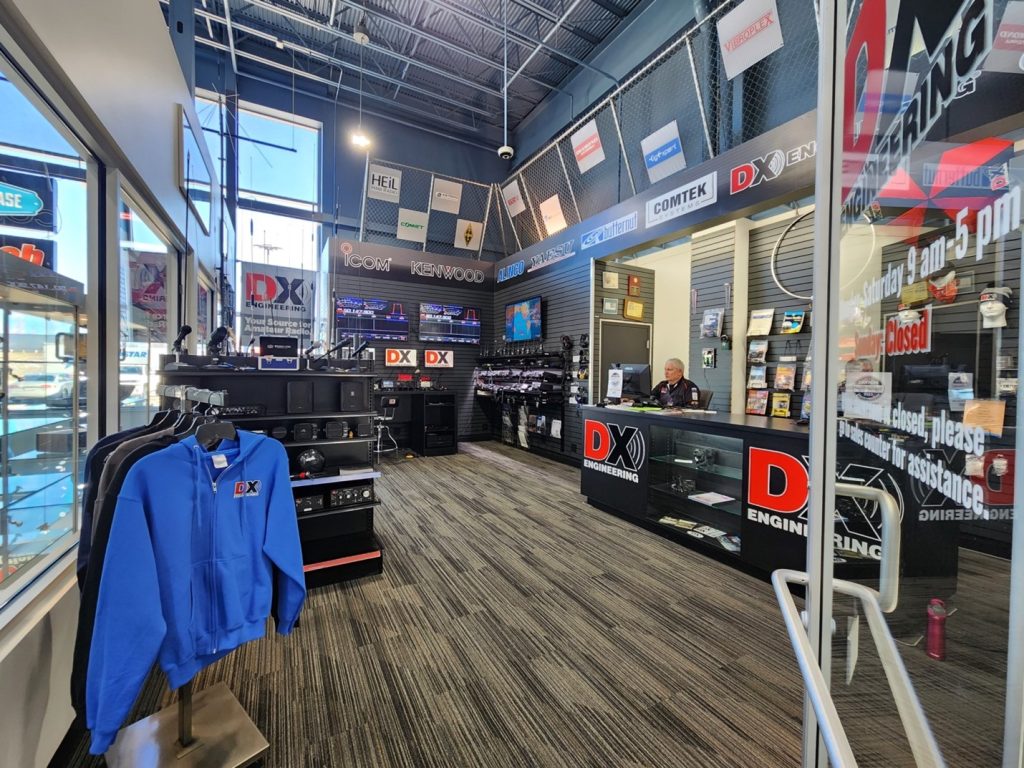 Stop in the new showroom and see what all the excitement is about! It's located inside the Summit Racing Equipment Retail Super Store near Akron, Ohio—a bonus if you're a gearhead looking for a car detailing kit or step bars for your SUV. Driving directions are available here. The DX Engineering showroom is open Monday through Saturday 9 am to 5 pm. Place an order for pickup or visit the Super Store Monday through Saturday 9 am to 8 pm and Sunday 9 am to 7 pm. Curbside order pickup is also available.