For our last Winter Purchasing Guide post for 2021, we turn to a couple of tried-and-true choices that are ideal for spending quality time inside when you're not on the air—licensing manuals and the king of amateur radio references, the ARRL Handbook of Radio Communications, 2022 Edition.
No More Excuses!
Time to get a licensing manual and get reading! What better way to say farewell to 2021 than by looking forward to expanded operating privileges? What better way to light a fire under a friend or relative who resolves every year to get their Technician license but never quite gets around to it?
Whatever you have planned for 2022, you're in luck because DX Engineering offers several highly respected manuals covering everything you (or a ham-to-be) needs to know to punch a Technician, General, or Extra Class ticket.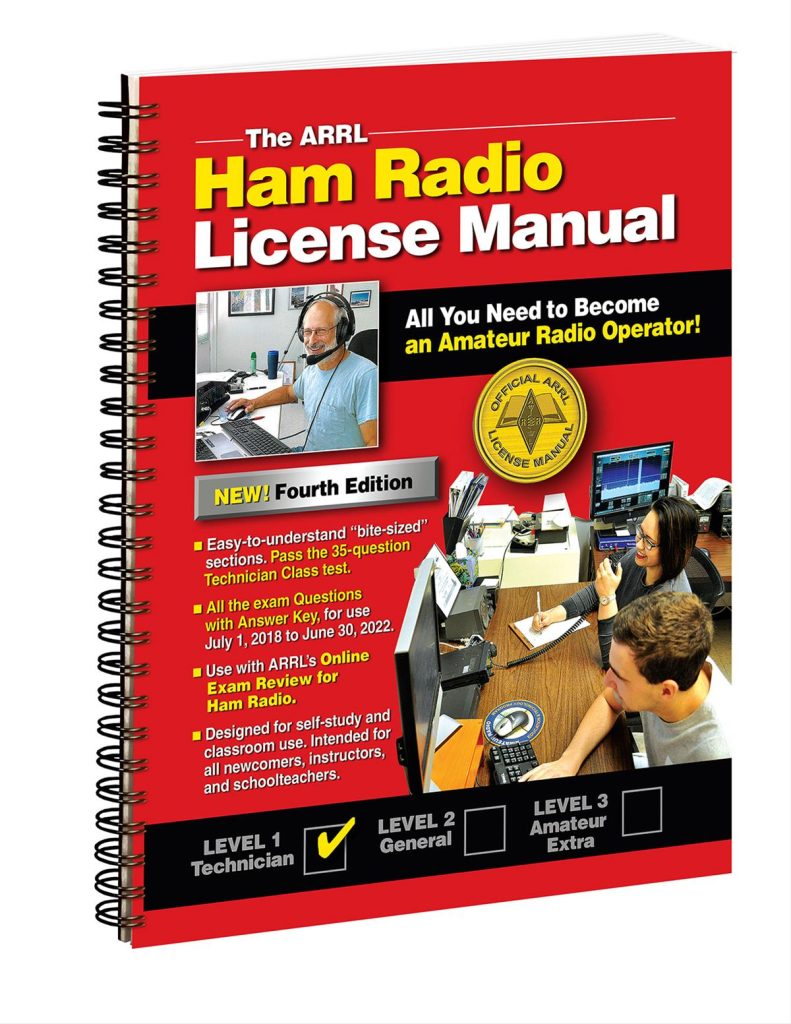 Let's start with the ARRL Ham Radio License Manual 4th Edition. This spiral-bound version includes all the information an aspiring operator needs to pass the 35-question Technician class license test, including the latest question pool with answer key for use until June 30, 2022. If you already have your license but may be a bit rusty behind a microphone, this study guide makes an excellent primer to reintroduce yourself to the hobby. Topics covered include:
Welcome to Amateur Radio
Radio and Signals Fundamentals
Electricity, Components, and Circuits
Propagation, Antennas, and Feedlines
Amateur Radio Equipment
Communicating With Other Hams
Licensing Regulations
Operating Regulations
Safety
If you've set your sights on upgrading to General and Amateur Extra license classes, DX Engineering carries the latest study guides as well. To go for the big enchilada, we recommend the new spiral-bound ARRL Extra Class License Manual, 12th Edition (ARR-1311), containing the new question pool good through June 30, 2024. It covers everything you need to know to earn your Extra class, including rules, specific operating skills, and more advanced electronics theory. The book also includes practice exam software and an ARRL exam review link, which provides online test training.
Thinking of going for your Amateur Extra license in 2022? Get psyched for the challenge by reading Ward Silver, N0AX's blog article, "Why Upgrade to Extra."
A Veritable Library of Material Available at DX Engineering
There's no excuse for hams to be bored over the winter months—not when there's so much great amateur radio literature available. Beyond licensing manuals, a good place to start is the brand-new 2022 edition of the ARRL Handbook for Radio Communications. The softcover tome features a whopping Stephen King novel-size-worthy 1,280 pages of ham radio information, including new chapters and content on:
3D printing for ham radio construction
Battery selection for portable operation
Using SDR for RFI tracking
Solid-state linear amplifier linearity
Safe practices for antenna and tower work

The handbook is also available in a six-volume set.
You'll find many more invaluable references for purchase at DXEngineering.com, along with helpful Elmers who can provide knowledgeable guidance as you look for a winter's worth of reading material.