OnAllBands wants to give you plenty of time to find the perfect gift for the special people in your life, so we're kicking off our annual Holiday Gift Guide early this year. Why not take care of everyone on your list now and sit back and watch the world's procrastinators make frenzied late-night dashes to the convenient store only to discover nothing on the shelves but a few of those mini-bottle hot-sauce samplers with names like "Five-Alarm Fiesta" and "Help…I'm in Pain"—gifts that say, "Uh, sorry, I waited until the last minute."
We begin our holiday gift suggestions with several practical ideas that say, "I hope you never need these, but you'll be glad you have them in an emergency." These gifts come courtesy of Eton, a company that has been devoted to preparing people for the very worst—by producing the very best—since 1986. You'll find the entire lineup of exceptional-quality Eton shortwave radios, emergency flashlights/nightlights/spotlights, emergency kits, survival kits, and portable weather radios at DXEngineering.com. Here's a closer look at a few of the items just right for hams and non-hams who understand the importance of always being prepared: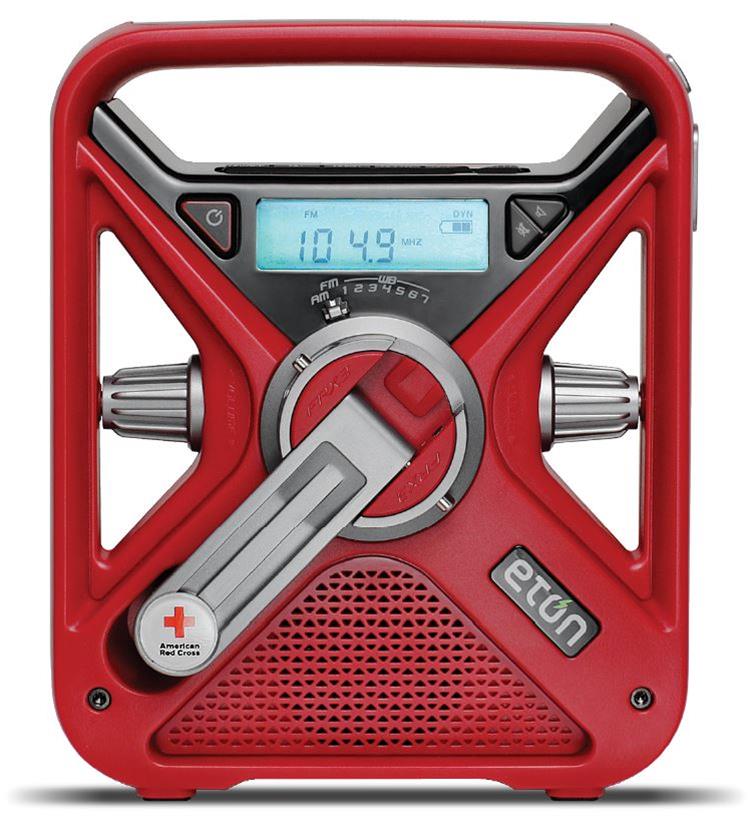 This rugged and rechargeable radio is packed with features for dependable operation no matter where you need it. It receives your favorite AM/FM stations and 7 NOAA/Environment Canada Weather bands. Plus, the radio's "Alert" function provides urgent weather notifications when you're on the go. Choose from its flexible power options:
Plug in the included micro-USB cable to charge the onboard 3.7V 2600 mAh rechargeable lithium battery before heading out; the built-in solar panel keeps it topped off when you're away from home
Turning the hand crank for four minutes produces enough power for 10-15 minutes of operation
Charge your smartphone or tablet by plugging into the USB port—the FRX3+ will provide a charge of greater than 50% for most devices
Other features include:
Digital Tuning
LED Flashlight
Red LED Flashing Beacon
Alarm Clock Function
Glow-in-the-Dark Locator
Headphone Jack
Aux-In Jack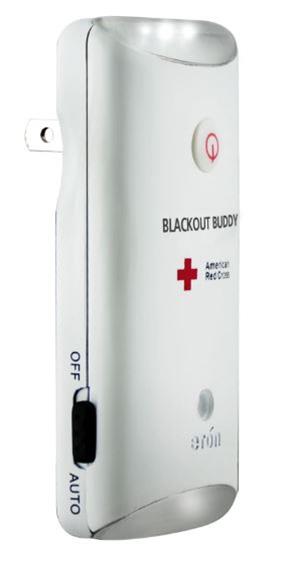 Whether you have a power outage or need a dependable light to check for a leak under the kitchen sink, Eton's small and durable Blackout Buddy Swivel Emergency Flashlight makes a trusted ally in your battle against the dark side. This compact and lightweight emergency flashlight—featuring three super-bright LEDs—can be used to light trails on your outdoor adventures, illuminate a tent, or placed in your bedroom at home as a nightlight. Store one in your car for those times when you need to make a late-night roadside tire change. Its swivel lets you train the light where you need it. Other features include:
Rechargeable battery will last up to four hours on a full charge when not plugged in
When plugged into a 120 VAC outlet, the Blackout Buddy automatically illuminates when the AC power goes out
The Blackout Buddy Color models come in three soothing surface glow colors: cool white, cool mint, or baby blue. They include a motion-activated LED nightlight that will light your path when motion is detected and automatically dim or turn off completely based on your selected preferences or when ample light is detected in the room.
Also available is a Connect Color version that is customizable when connected to the Eton app via Wi-Fi or to Amazon Alexa or Google Home. Choose between 16 million colors and receive notifications when motion is detected or add these devices to your Smart Home routines for more possibilities.
Blackout Buddy Charge plugs into a wall socket and will automatically turn on its three LED emergency lights when the power goes out. Just remove it from the wall socket to use it as a flashlight, providing up to 30 hours of light due to its built-in 2,000 mAH rechargeable lithium battery. 
Look for more practical gift ideas from Eton later this month on OnAllBands!