DX Engineering announces that it has acquired Top Ten Devices, Inc. and will be manufacturing and distributing three of its signature devices under the Top Ten Devices brand—the A/B Station Selector, the Op Swapper, and the Band Aide Band Decoder.
Starting immediately, all customer inquiries regarding both new and previous purchases of the A/B Station Selector, the Op Swapper, and the Band Aide Band Decoder should be directed to DX Engineering.
Formed by Dave Hawes, N3RD, and George Cutsogeorge, W2VJN, in 1991, Top Ten Devices built a strong reputation for producing high-performance and affordable equipment for the amateur radio community.
The Op Swapper allows the sharing of a feedline, antenna, or amplifier between two radios, while providing protection to the non-transmitting radio's front end. Rated at 200W, the device features ultra-high isolation and Positive Interlock, which prevents two transmitters from being active at the same time.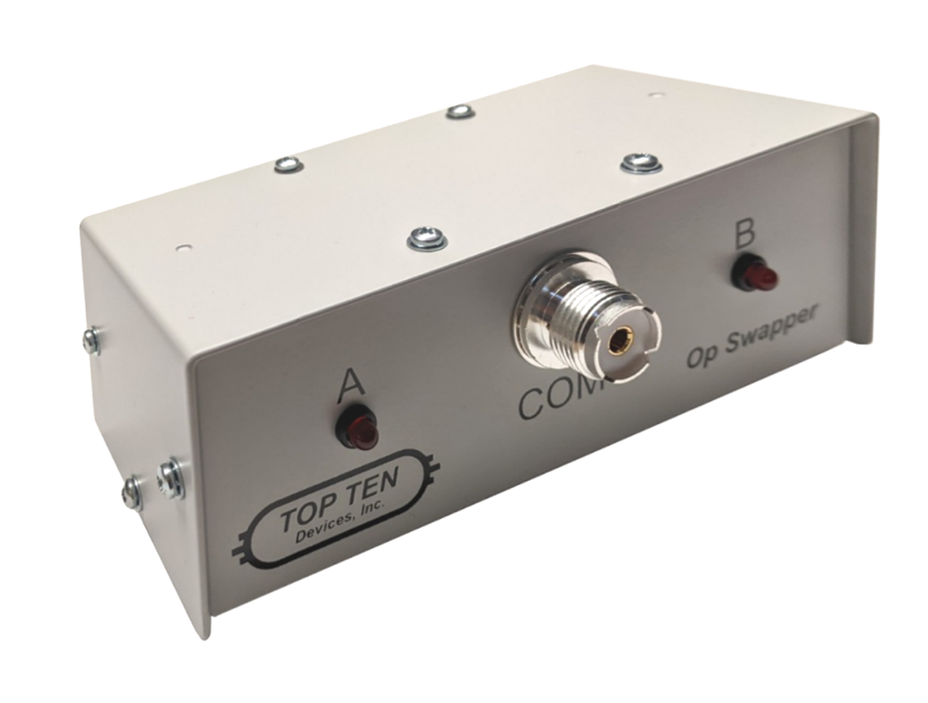 The A/B Station Selector is a versatile high-isolation, two-position RF switch with a range of ham radio station applications.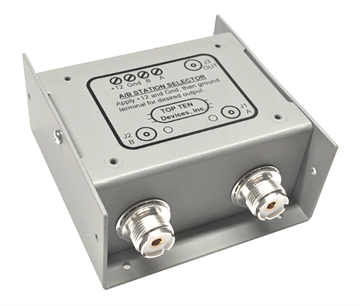 The Band Aide Band Decoder attaches to a radio or computer LPT port, decodes the provided band data, and automatically selects band-specific devices, such as antennas or filters. The device supports Elecraft, Icom, and Yaesu transceivers. For contesters, two Band Aide decoders can be joined by a cable to prevent two signals from being transmitted at the same time.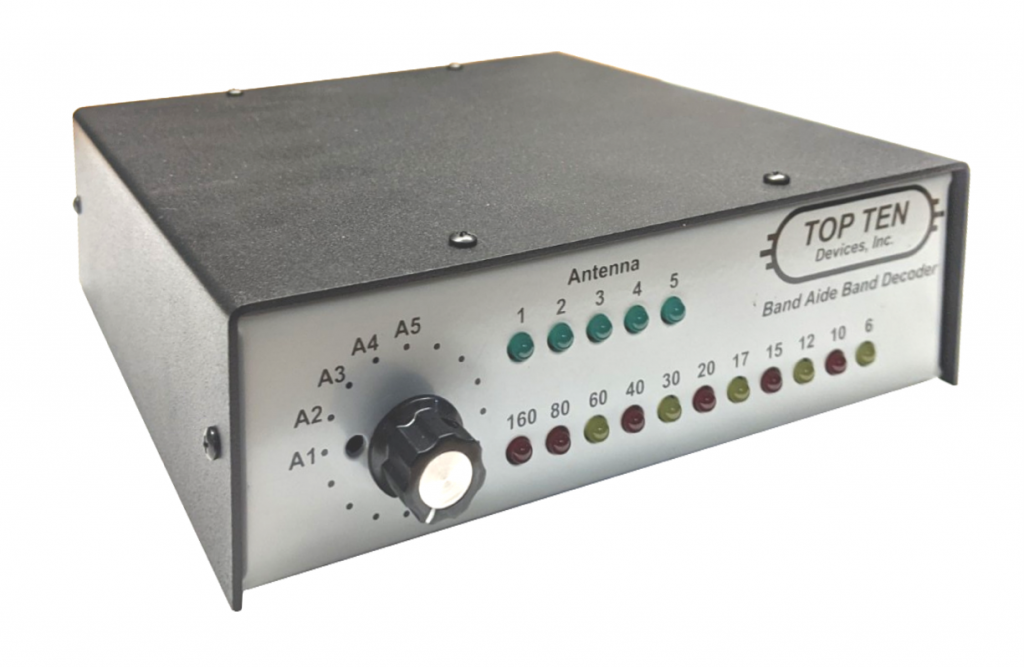 "DX Engineering is excited for the opportunity to carry on the legacy that the innovators at Top Ten Devices have built over the past three decades," said Tim Duffy, K3LR, DX Engineering CEO. "Hams around the globe have relied on the Op Swapper, A/B Station Selector, and Band Aide Band Decoder to stay competitive and get more enjoyment out of the hobby. Our team is dedicated to making sure they will continue to benefit from these devices, along with receiving the same high level of customer support."
To read more details about the Band Aide Band Decoder, Op Swapper, and A/B Station Selector and to place your orders, visit DXEngineering.com.