This year's Contest University, held May 18 in Dayton, Ohio, was another big success, as hams from far and wide gathered to get the latest information on upgrading their stations and improving their contesting abilities, while enjoying time together with kindred competitive spirits.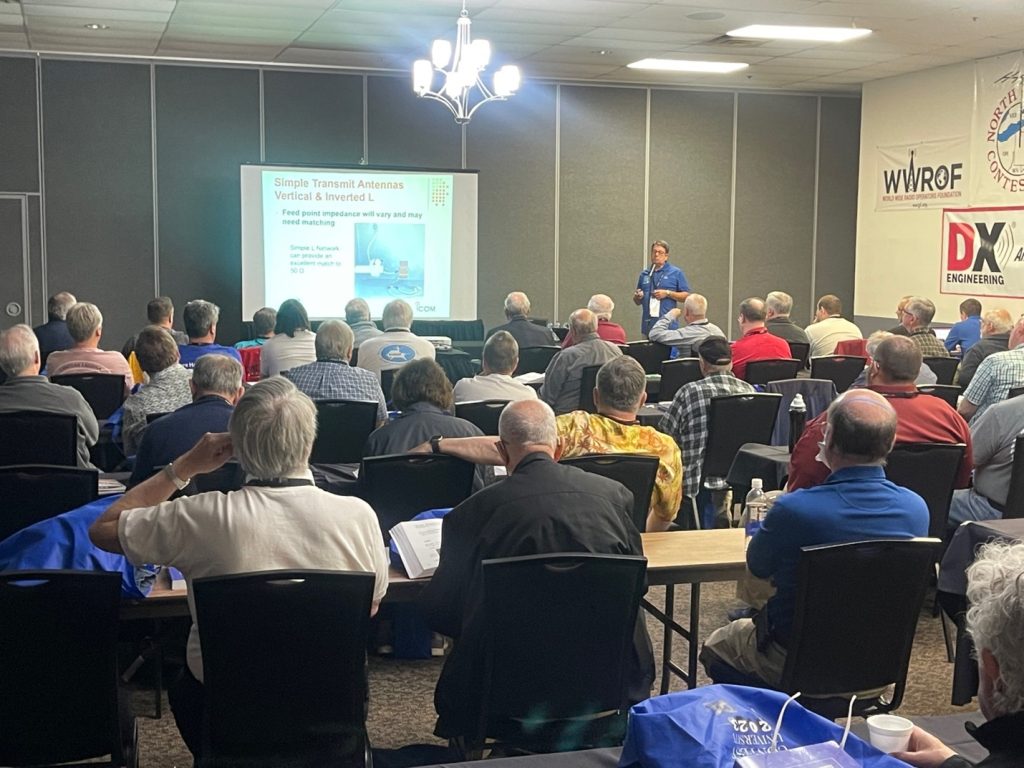 The annual event, hosted by Tim Duffy, K3LR, DX Engineering CEO, was once again led by an all-star lineup of experienced contesting professors who covered a range of topics, including basic station automation techniques and recommendations, Bob Wilson, N6TV; transceiver performance and selection of a new radio, Bob Sherwood, NC0B; advice for smaller stations looking to get to the next level, Ward Silver, N0AX; and much more. A huge thanks goes to DX Engineering's Teri Grizer, K8MNJ, leader of the Contest University Organizing Committee, who played a major role in handling the many details of running a smooth event.
If you were unable to attend Contest University 2023, don't despair. You can watch a video from the event below, showcasing one of the day's speaker rooms:
Also, click here for free access to slide decks of every presentation from Contest University 2023 along with presentations dating back to 2014. For fast access to this year's slide decks, just click on the links below:
K1DG – Radiosport–Read the Rules Follow the Rules & Have Fun
N6TV – Basic Station Automation Techniques and Recommendations
W3LPL – Optimizing Low Band Receiving Antenna Performance
W1VE – Understanding Remote Contesting
W0YK – RTTY–FT4/FT8 Digital Contesting
N0AX – Small Stations–Getting to the Next Level
W3LPL – Competitive Transmitting Antennas for Solar Maximum
K8ZT – Year Long Contest! State QSO Party Challenge and CQ DX Marathon
W0YK – How to Maximize Your Digital Contest Station and Operation
DK6SP – How You Can Become Involved With Youth on the Air
W3LPL – How the Strongest Solar Maximum in 20 Years Affects Contest Planning and Execution
W5ZN – Simple and Effective Low Band Antennas for Contesting
K8ZT – QRP and Low Power Contesting–Tips and Strategies
W2NAF – Contesting for Ionospheric Science During the 2023 and 2024 North American Solar Eclipse
W3YQ – Tower Climbing and Tower Safety
W5ZN – VHF Contest–Updates and Questions
NC0B – Transceiver Performance and Selection of a New Radio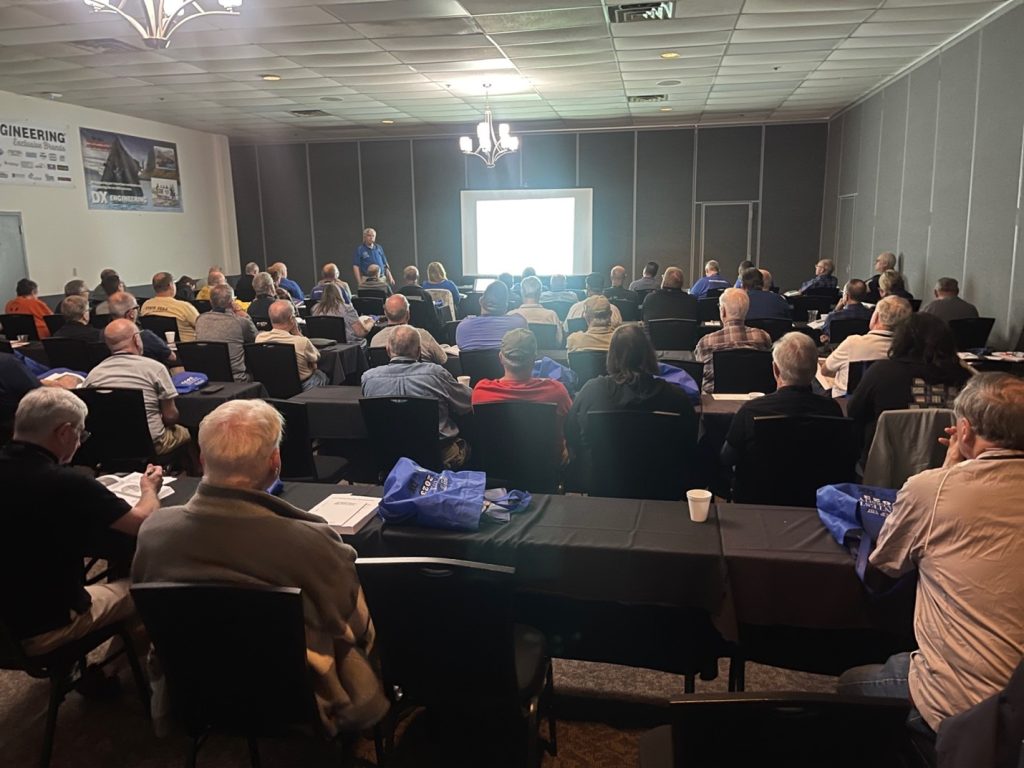 Finally, from K3LR's website, you'll find loads of useful information, including links to presentations from the Dayton Hamvention Antenna Forum from 2004 to the present.
Get Ready for Next Year
Want to get a head start on making accommodations for next year's Contest University, May 16, 2024? Reservations for rooms at the Hope Hotel will be open July 18, 2023. Get more details here.