I enjoy sharing my experiences and projects by writing articles for several different amateur radio periodicals. All of the pictures used for my articles recently have been taken with my iPhone, but I've always wanted to improve their background quality. Commercial light boxes can be pricey, but there are some inexpensive units available. The one box I purchased turned out to produce a poor-quality photo so I decided to build my own. All I needed was an old moving box, aluminum foil and HVAC silver tape, spray adhesive and duct tape, a piece of easel-board white paper, and a string of under-counter LED strip lights.
You can see the basic construction in the photos here. You should be able to replicate one to suit your own needs, and the box can be used to take photos of anything that will fit inside. I slit the sides of the box and laid it out flat to attach the aluminum foil using spray adhesive, then attached the string of LED lights using the strip's sticky backside. Make sure you lay the string out first to ensure it's working properly and to get the male/female connectors in the correct sequence when you attach them to the sides of the box.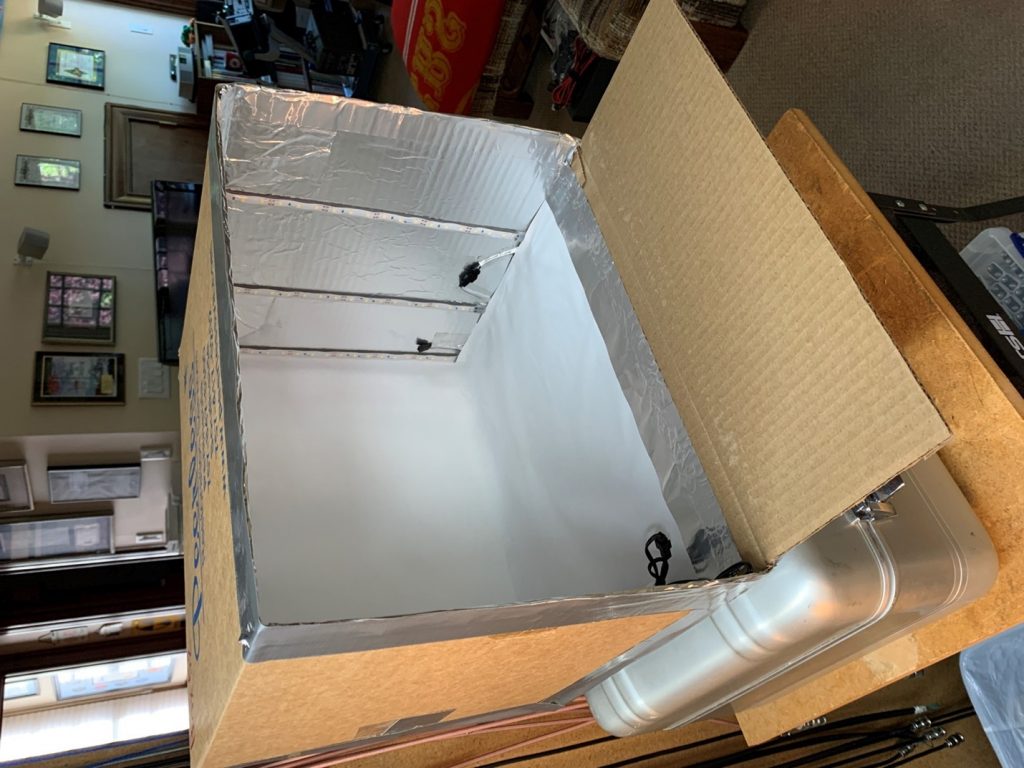 Fig. 1: Light box with LED lights off.I then used the silver HVAC tape to hold down connecting wires and provide a bit more reflection. Once the lights are attached, simply tape the box back together. When you're satisfied with your construction, add a bit of duct tape to strengthen the box edges and confirm that the LED string is still working correctly; one of my connector sets had come apart during construction.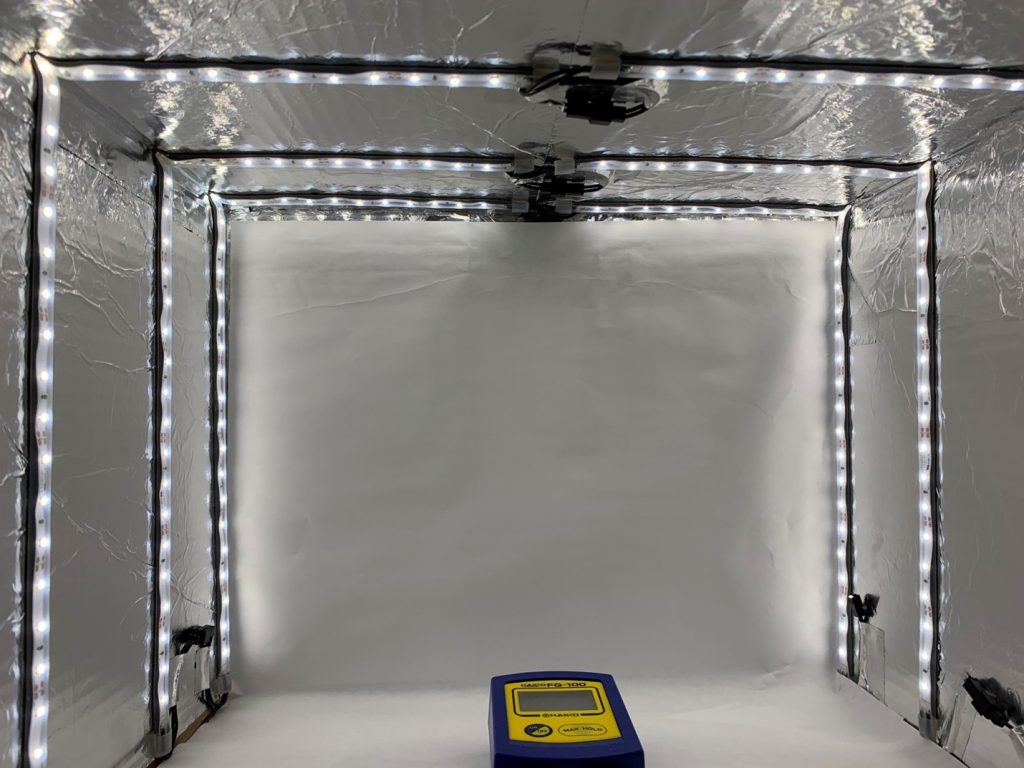 You can see the difference in picture quality between the way I originally would have taken the photo (Fig. 3) and the same unit photographed in the box (Fig. 4). Fig. 5 shows another photo taken using the light box.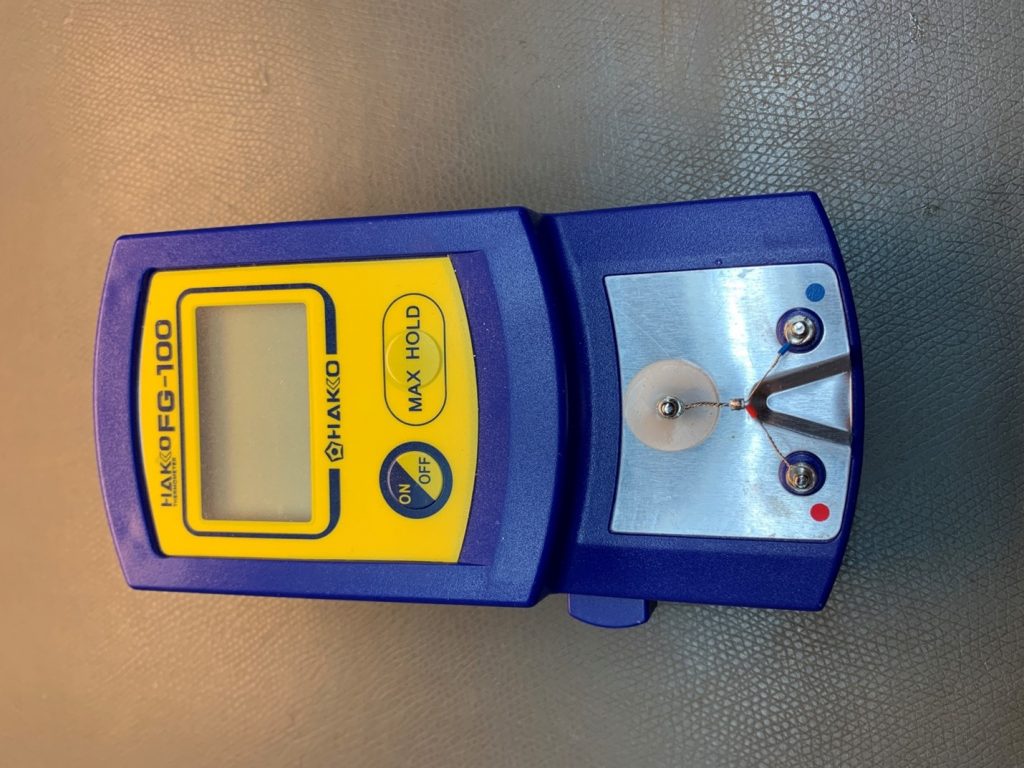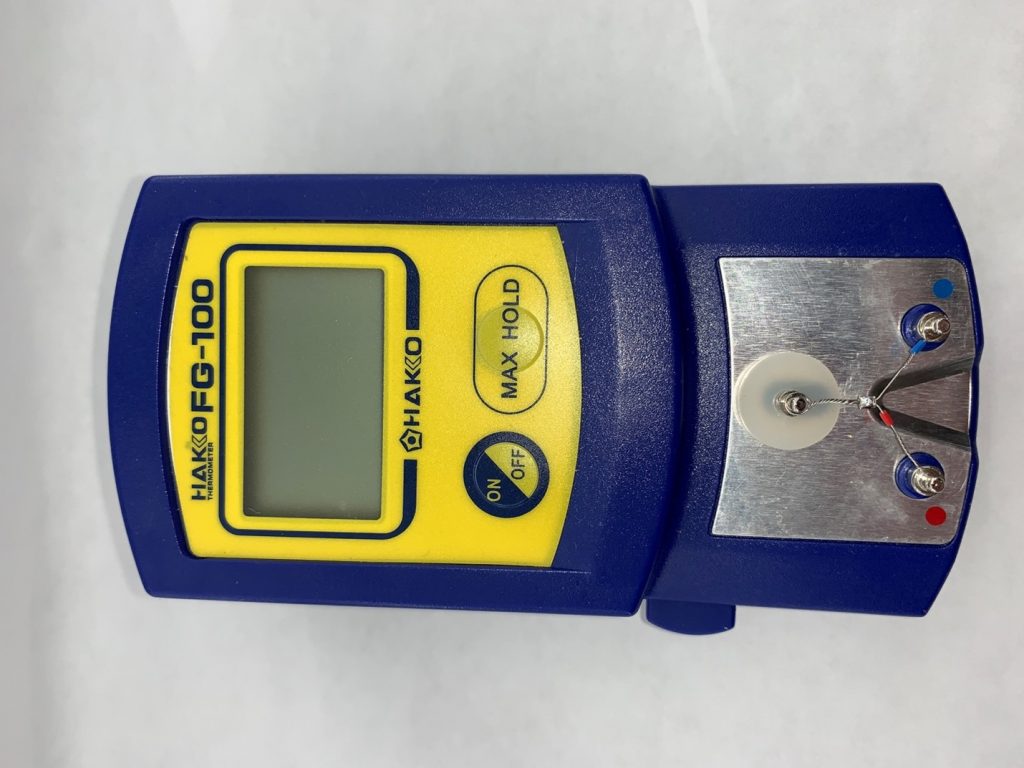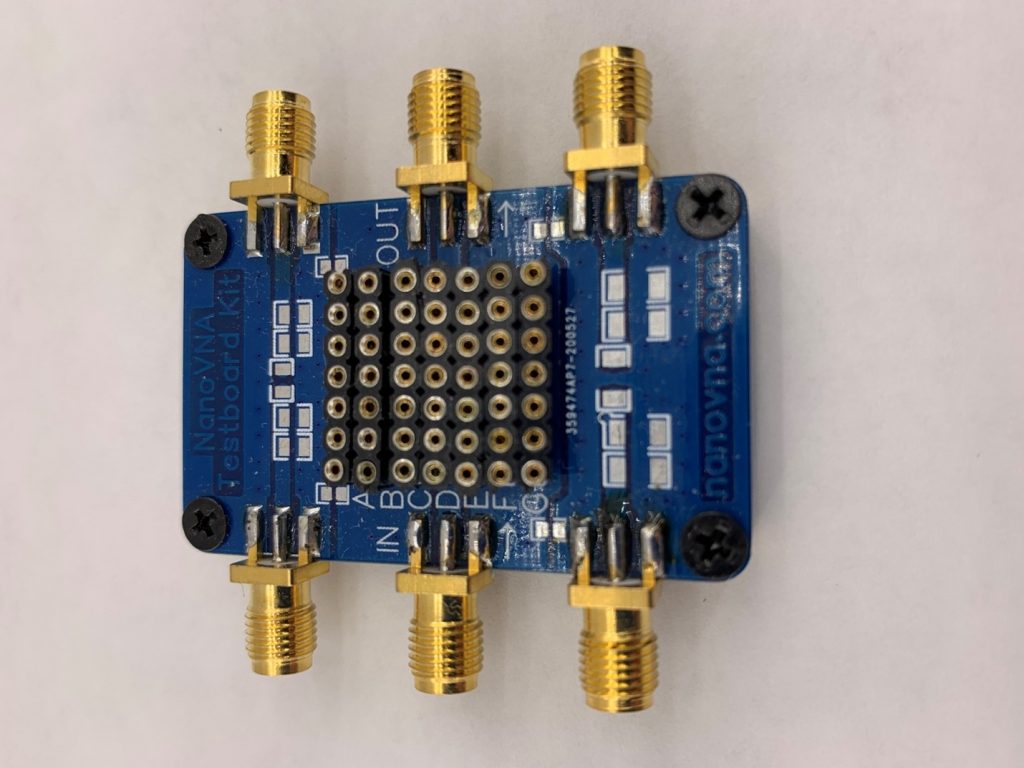 The total cost to build the light box was about $30. You can find the under-counter LED light strips on Amazon (Litever Under Cabinet Light, 6 PCS 20 Inches Flexible LED Strips with Power Adapter) or through other suppliers.