Do have your General license? Have you been considering an upgrade to an Extra Class license but keep finding excuses to put it off? You're not alone. That's why the Hams at DX Engineering are here to give you the gentle nudge you need to make it happen.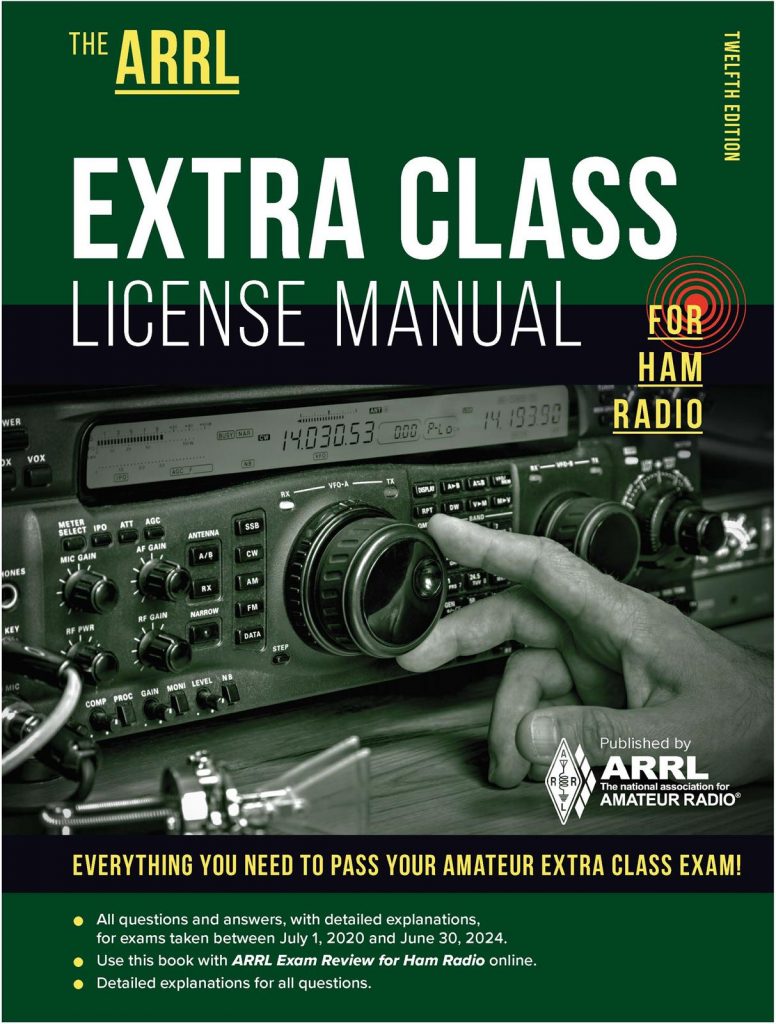 First, motivate yourself by reading this great article from OnAllBands blogger Ward Silver, N0AX, on why getting your Extra Class license is definitely worth the effort. Second, get the study guides you need (see below). Then hunker down with a reading lamp and some strong coffee, ace the 50-question multiple choice test, and, voila, enjoy full privileges on all amateur radio frequencies authorized by the FCC. You'll be glad you did. And make sure the coffee is strong. There's a lot to learn!
DX Engineering carries the new spiral-bound ARRL Extra Class License Manual, 12th Edition (ARR-1331), containing the new question pool good through June 30, 2024. It covers everything you need to know to earn your Extra Class, including rules, specific operating skills, and more advanced electronics theory.
The book also includes:
Practice exam software
An ARRL exam review link, which provides online test training. Use it with your book to review the study material. Take randomly-generated practice exams using questions from the actual examination question pool.
If you already own a previous ARRL Extra Class study guide, you can just obtain the most recent pool of questions by purchasing the paperback ARRL Extra Q & A 5th Edition Licensing Guide, (ARR-1335).
You'll find a nice selection of Technician and General licensing guides at DXEngineering.com as well.
For October, our Word of the Day column will be focusing on new products that have become available since the 2020 DX Engineering catalog came out.