When contest season begins at the end of September, there are many great events that contest veterans look forward to, but nothing compares to ARRL Sweepstakes. With roots going back to 1929, Sweepstakes (or "SS" for short) offers more for the casual contester than first meets the eye.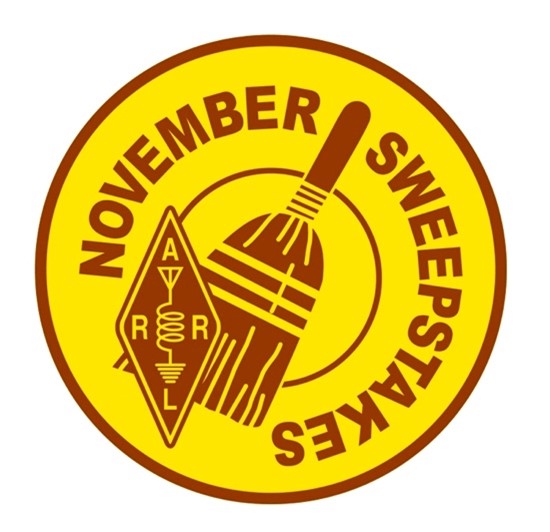 Here are my top five reasons why ARRL Sweepstakes is the best competitive ham radio event for U.S. and Canadian amateurs.
The Exchange
There is no other event that has an exchange of required data like SS. Every contact must exchange, in this order:
Contact number
Letter indicating entry class
Sending station's callsign
Two-digit number called a "check," which is the first year you were licensed
Your ARRL/RAC section
Some find it incomprehensively tedious. Why should that much data be passed back and forth during a contest? The answer goes back to the roots of the event. It simulates the passing of actual traffic from the earliest days of the hobby. Indeed, the first iterations of Sweepstakes awarded one point for each piece of traffic sent and one point for each piece of traffic received, which is why contacts in SS today are worth two points each.
While the nod to history may be cumbersome to some, the long exchange actually plays a significant role in showing your skill as a radio amateur. Every major event has an after-action report for each operation called a Log-Checking Report, or LCR. This report compares your submitted log to all other submitted logs and grades you on your performance. The LCR will show you what data points you got wrong as well as your error rate. If you're into ham radio for traffic-handling and emergency preparedness, nothing is more important than learning how to pass messages quickly, efficiently, and accurately. There's no better tool to practice these skills than a competition involving real on-air contacts with lots of data to be passed between operators and a report card after the fact.
Small Stations Can Do Well
Few of us these days are blessed with a giant station at our disposal. One of the most common lamentations about contesting is "I don't stand a chance because I don't have a tower and a giant beam and an amp." Since SS is an event focused on the U.S. and Canada, 100-watt stations with wire antennas can do remarkably well. In fact, one of the most potent antennas for SS, even among the tower-and-beam crowd, is a resonant 40 meter half-wave dipole about 30 feet off the ground. With the lower height comes higher angles of radiation, and that makes for a blanketing signal about 400-500 miles out in every direction. This practice also works well on 80 meters, where there is plenty of SS activity. Many a station has logged over a thousand contacts in SS using 100 watts and simple wire antennas. If this has been your excuse for staying out of radiosport events, it doesn't apply in SS.

There are other benefits for the smaller station. Major radiosport events are often thought of as Iron Man competitions. Sweepstakes is a bit different. It only lasts 30 hours compared to the 48-hour weekend-long DX contests. Of that 30 hours of contest time, you're only permitted to operate a total of 24 hours. That means you're forced to take six hours of "down time" during the event. When to take that off time has been the subject of many a presentation on Sweepstakes strategy.
Another interesting twist: SS rules permit you to work a station only once during the contest, not once per band like many other events. A byproduct of this for big stations is running out of stations to work. This is known as the Sunday Doldrums to many serious SS participants. If you're a casual SS participant, the best time to get on is around noon on Sunday when many of the big guns are looking for new stations to work. There's nothing like jumping on SS Sunday evening during the last few hours of the event as "fresh meat" to participants who are scrambling for stations to work.
Contests within the Contest
Fewer events have the opportunity for smaller competitions within the main event. Whether these are competitions with friends or club members or just something to motivate yourself, these opportunities can make Sweepstakes even more fun than it already is.

The Clean Sweep: Can you make a contact with all ARRL/RAC sections in a single weekend? This has been the driving force behind SS for decades. Few radiosport events offer the possibility of working every multiplier available in an event. In SS, with a couple of notable exceptions, this happens routinely. Pull off this feat and you're eligible to purchase an ARRL SS Clean Sweep coffee mug. Some even make the Clean Sweep the focal point of their participation and try to work the minimum number of contacts to achieve the Sweep… one contact per section. As of 2021, there are 84 ARRL/RAC sections to work. Here's a link to the current list. Can you work all 84 in a weekend? Can you work all 84 in just 84 contacts? Try and find out!
Fill in holes for Worked All States: With SS considered a "major" ham radio contest, activity level is high. That means all 50 U.S. states are well represented on the bands. If you need states to complete your ARRL Worked All States or even your 5-Band Worked All States Award, SS offers you the opportunity to cover a lot of ground in very little time.
A Tremendous Club Activity
Because SS is focused on the U.S. and Canada, there are few events that compete with its ability to bring a club together. You can get many club members together in one spot and enter SS as a multioperator group, but the opportunities go far beyond that. Club Competition in ARRL events means several members of your club could operate from their own stations, and you combine your individual efforts for a club total. You then get to see how your club compares to other clubs across the country. Participating in ARRL Club Competition requires pre-registration, so be sure to get your club registered with the ARRL in plenty of time.
Another way to get club members involved ties in to the "contest within a contest" idea above: Have an internal competition among club members who operate from home. Who can take bragging rights for the club? Work the contest, then celebrate at the local pizza parlor with delicious slices and a frosty malt or two. Get a trophy of some sort for the winner; I know of one club that went to the local Goodwill and bought a sport coat that the winner gets to wear that year, sort of like the "green jacket" for The Masters golf tournament.
Opportunities for Contest Expeditioners
If you've been wanting to travel for ham radio but don't have the money for a big DXpedition, Sweepstakes offers a great option to be on the Other Side of the Pileup for a much lower cost. Several ARRL/RAC sections are pretty rare during the weekend. Some, like the Yukon or Puerto Rico, will definitely be on the more extreme edge of your travels in terms of cost. Also, the Yukon in November is a risky proposition weather-wise. But there are several sections that are routinely under-represented, such as Nebraska, North Dakota, West Virginia, Newfoundland/Labrador, Alberta, and Vermont. Rent a cabin in a state park or a house via AirBnB for a long weekend, throw a dipole in a tree, and be a rare station for the contest!
There are literally dozens of radiosport events to participate in every weekend of the year. With its combination of radiosport skill, a nod to tradition, and opportunities for individual and club skill advancement, Sweepstakes is the best radio contest of them all. Don't miss this year's event!
ARRL CW SS runs from 2100z November 6 through 0259z November 8. Phone SS runs from 2100z November 20 through 0259z November 22. Logs are due one week after the contest ends. Visithere for the rules and other important info.