In past OnAllBands posts, we've talked about the value of having a dummy load in the shack. For an overview of what they do and what's available at DX Engineering, check out this article, A Quick Guide to Dummy Loads.
We decided to continue with this theme in August by highlighting another product with dummy built into its name. While this dummy may not be oil-filled or air-cooled, it is filled with essential information and insights about the coolest hobby we know.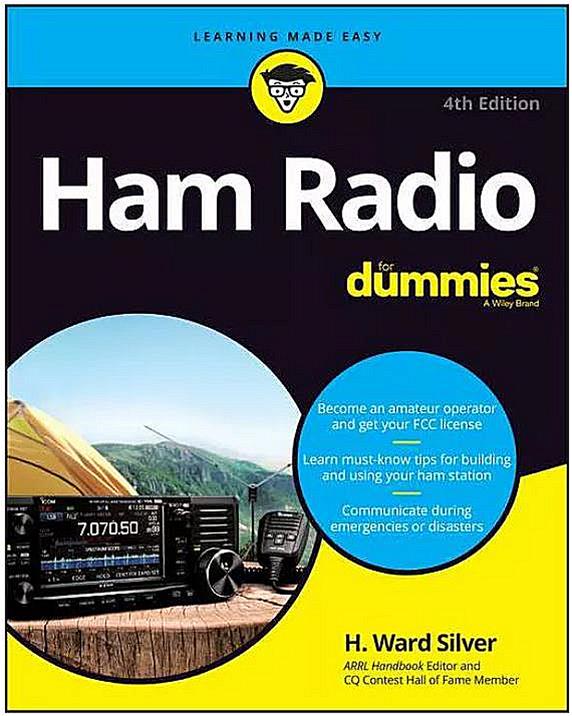 Of course we're talking about Ham Radio for Dummies, now celebrating its fourth edition with expanded coverage and updated details about the ever-evolving world of amateur radio. An entertaining and handy reference for both new and seasoned operators, it's written by Ward Silver, N0AX—OnAllBands blogger, CQ Contest Hall of Fame member, president and director of the YASME Foundation, and author of other books which every ham should have in their library. Frankly, you couldn't find a better Elmer, or writer, for that matter, to share some quality time with learning the myriad intricacies of ham radio, from getting your FCC license to communicating during a disaster. As you'll recognize from the personable tone of N0AX's blog writing, Ham Radio for Dummies is infused with the same friendly, casual style. It's an extended rag-chew in book form from a longtime operator who really knows his way around a ham shack and wants to share his knowledge in the best tradition of ham radio mentoring.
As Silver notes in the introduction, "I will explain about how to go about joining the fun by discovering the basics and getting a license. Many resources on ham radio's technical and operating specialties are available, but this book introduces them briefly so you can get up to speed as quickly as possible. It is true that a ham radio license really is a license to learn!"
Any ham will also understand that calling those taking the plunge into ham radio "dummies" is a tongue-in-cheek recognition that there is a mountain of information to learn that can make anyone feel a bit overwhelmed. Don't be offended. There isn't an operator out there who knows it all!
As a prerequisite, N0AX asks two things of his readers before they begin:
You have an interest in ham radi0
You can get online
He further explains, "Due to the broad nature of ham radio, I couldn't include everything in this book. (Also, if I'd done that, you wouldn't be able to lift it.) But I steer you in the direction of additional resources that will help you get more out of this book with current information and more explanations."
Check out this YouTube video of N0AX being interviewed by Tim Duffy, K3LR, DX Engineering CEO, about how he got involved with the Dummies brand and what's new in this latest edition.
Also check out this other essential reference by N0AX:
Grounding and Bonding for the Radio Amateur (keep your eyes out for the latest edition coming soon to DXEngineering.com).