Editor's Note: Every month, DX Engineering features QSL cards from our team members' personal collections. To highlight upcoming DXpeditions, we'll be displaying a few of our favorite cards along with details about what it took to make these contacts. We're excited to share some of the special cards pulled from the thousands we've received over the years. We look forward to seeing your cards as well!
In light of cancelations caused by the coronavirus, be sure to check online for current information regarding the status of scheduled DXpeditions.
The Republic of the Philippines
For those hoping to log the Philippines in April, you'll have to put your plans on hold. Jacek, SP5APW, has canceled his DXpedition from Calayan Island scheduled for this month.
"I am very sorry to inform you that I have decided to cancel my trip to OC-092. The global situation regarding coronavirus is getting worse and worse so the possible travel issues could be very troublesome. I will come back to the idea of visiting Calayan Island as soon as things normalize enough," he wrote.
He had planned to operate on the HF bands in SSB, FT4 and FT8 as DU2/SP5APW from Calayan I (IOTA OC-092) in the province of Cagayan, Philippines. The municipality of Calayan (population 16,700) is made up of four major islands of the Babuyan Islands—the largest of which is Calayan Island. As of March, the Philippines ranked as the 242nd most wanted DXCC entity, according the Clublog.
For Hams in the Philippines, the Philippine Amateur Radio Association (PARA) is a national non-profit organization for amateur radio enthusiasts. Check out this video from their website, "Be an AMATEUR, Be a HERO" about the 24/7 emergency radio operation conducted by PARA HERO volunteers during Typhoon Mangkhut from September 12-16, 2018. You can read more about the HERO program here.
While you're waiting to work the next DXpedition to the Philippines, enjoy these QSL cards from members of the DX Engineering team.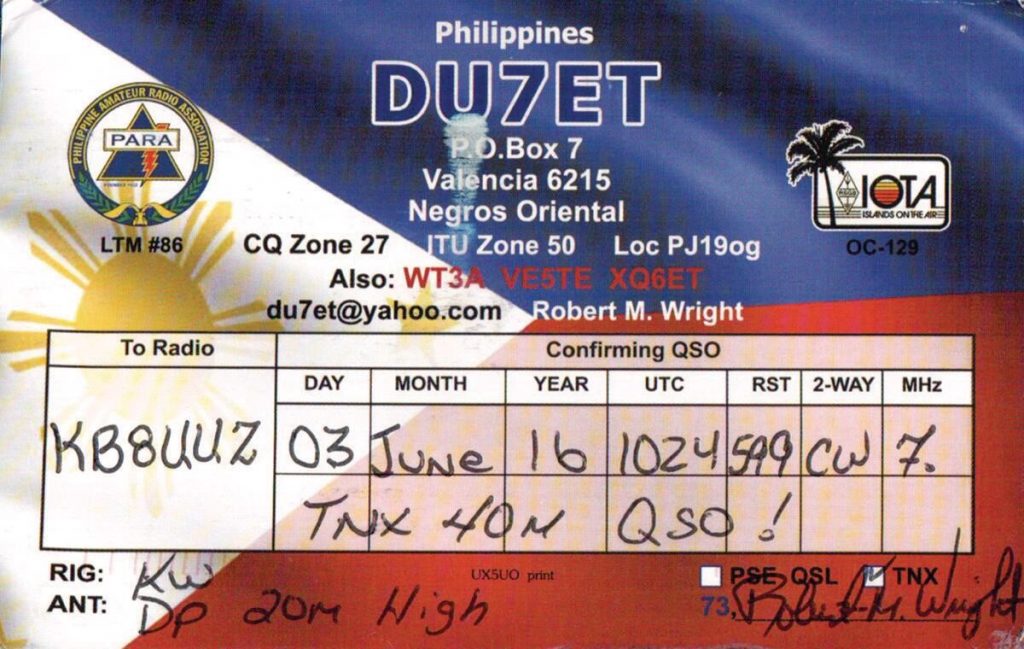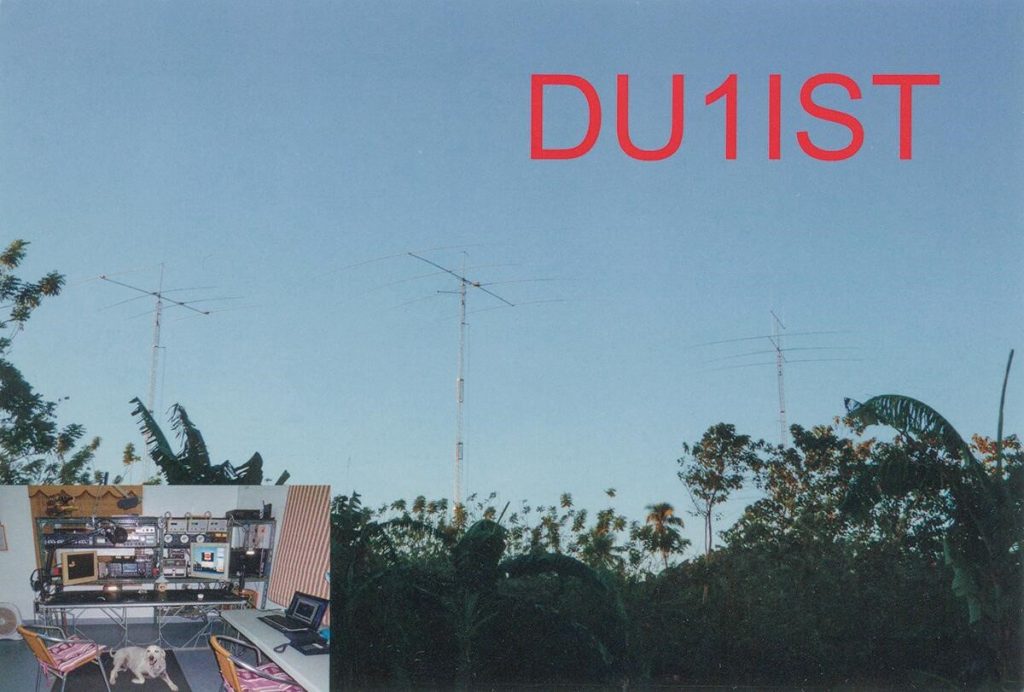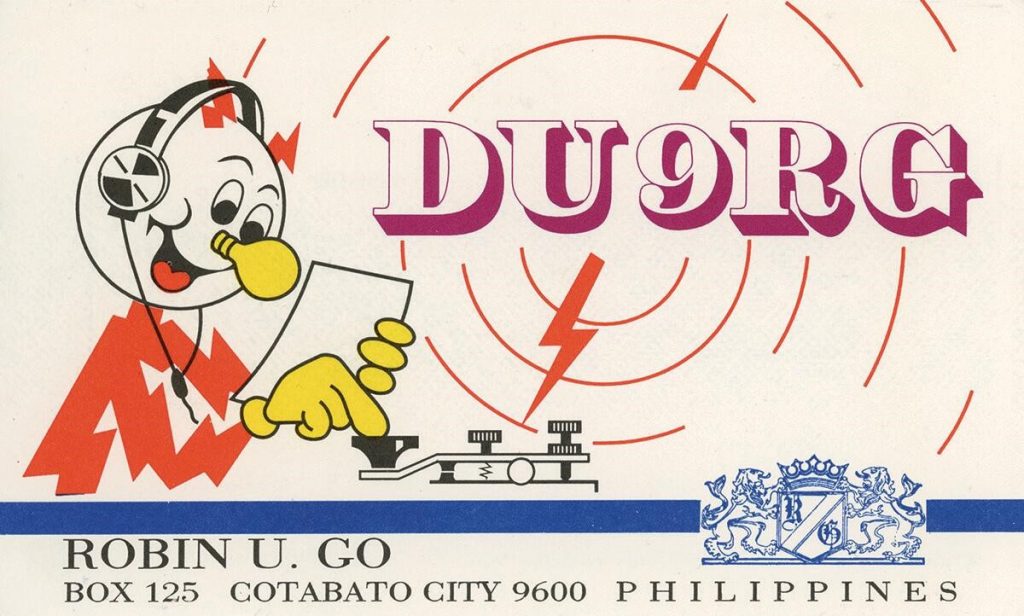 In April 2012, Mark, W8BBQ, customer/technical support specialist, contacted the DU1IST DXpedition from Cavite, Philippines, on 17M CW. He reached the November 2010 DU9RG DXpedition from Mindanao Island (IOTA OC-130)—the second largest island in the Philippines—on 20M SSB.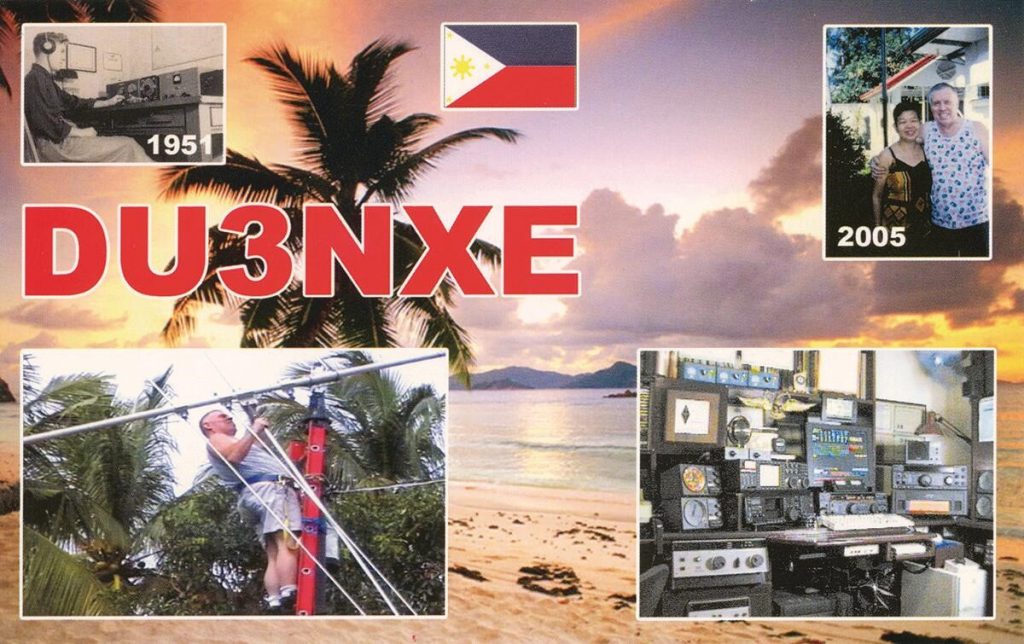 Want to upgrade your DXing capabilities? The Elmers at DX Engineering are here to lend an ear. Reach out to them at Elmer@DXEngineering.com. Find everything you need at DX Engineering to up your game, including transceivers, antennas, amplifiers, headsets, and more.