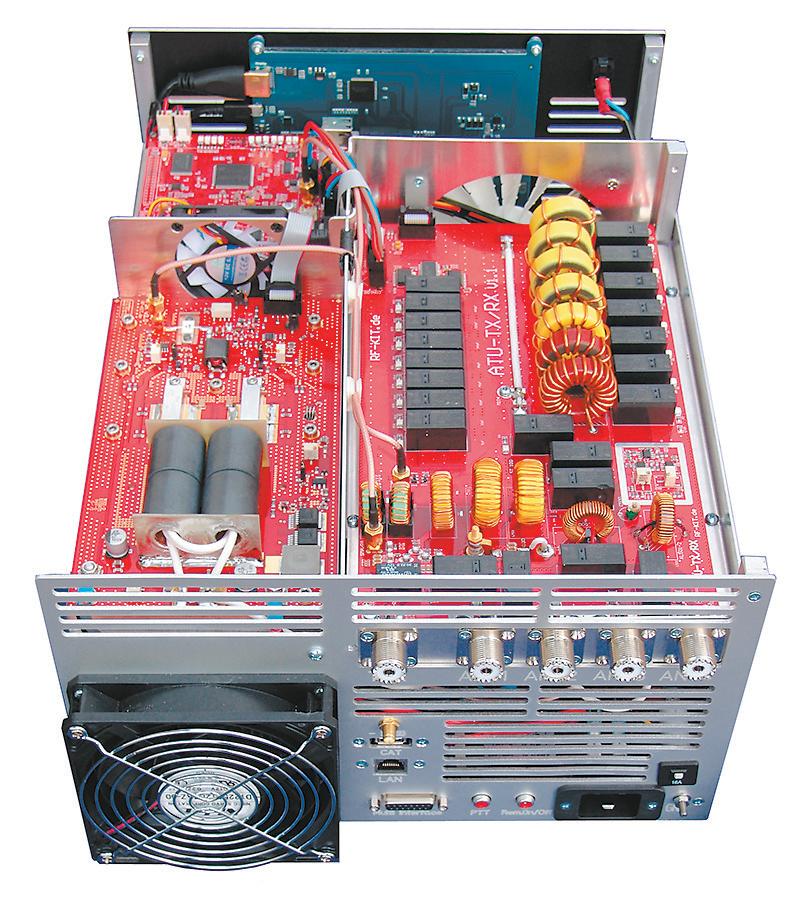 The wait is almost over for Amateur Radio operators in North America anticipating the availability of RF-KIT's powerful new RF2K-S solid state 1,500 watt linear amplifier kit, which delivers full legal-limit capabilities across 160 through 6 meters, along with a host of groundbreaking features.
Unveiled at 2019 Dayton HamventionÒ, the RF2K-S is available to Hams in North America through an exclusive arrangement with DX Engineering.
"We're thrilled to carry this high-performance, value-priced amplifier—a real game-changer," said Tim Duffy, K3LR, DX Engineering Chief Operating Officer. "Hams who owned RF-KIT's B26 RF2K+ amp are going to love the upgrades in the latest model, especially the virtually silent operation. Those who have never had the pleasure of working DX with an RF-KIT amplifier will simply be amazed at what it can do."
RF2K-S amplifier kits will be shipped from Germany to DX Engineering's headquarters in Tallmadge, Ohio, in November. Individuals who have placed reservations can expect to receive the build-it-yourself kit in December. If you haven't placed your order, there is still an opportunity to make a reservation to receive an amp from the first batch of kits that will be arriving in the U.S.
The RF2K-S comes with an updated speed-controlled, low-noise fan; fast and silent pin diode T/R switching for extra quiet operation; internal automatic antenna tuner with unlimited memories; automatic band changing; and excellent signal quality—a hallmark of RF-KIT amplifiers. With a nominal RF input of 55 watts, the amplifier produces full 1,500 watts out running on 240 Vac.
Other features include:

• 55W Exciter Drive Level—All Bands

• Dual LDMOS Devices Rated at 3,400 Watts

• -55 dB Output for Predistortion

• 7-Inch Color Touch Screen

• CAT, LAN, and WiFi Connectivity

• Quiet Internal PSU 90-290 V/AC (reduced power output on 120V)

• Yaesu Band Data Interfaces/BCD Output for External Devices

• Software Updates via Internet

• Remote Internet Operation via PC, Tablet, or Cell Phone

• Supports Apple IOS, Android, Linux, and Windows

• 7.4″ H x 12.2″ W x 16.7″ D


The RF2K-S amplifier is currently only available as a kit. The fully assembled version will be available once FCC certification has been completed.
Click here for more details and to place your reservation at DXEngineering.com. Check out this video of the RF2K-S, featuring RF-KIT's Reinhard Foertsch, DH3NAB, from 2019 Dayton Hamvention.