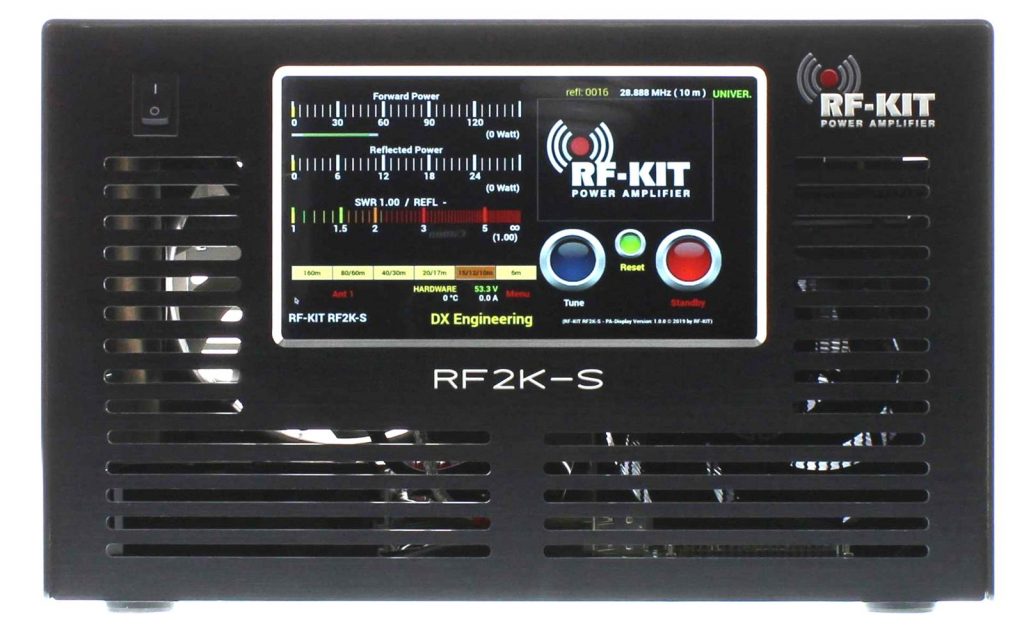 Of all the new products in the 2019 DX Engineering Fall/Winter Catalog, none have come with greater anticipation than RF-KIT's RF2K-S Solid State Linear Amplifier.
Available exclusively in North America from DX Engineering, it features full legal limit capabilities across 160 through 6 meters. Like its predecessor, the B26 RF2K+, the best-in-class, German-made RF2K-S is loaded with high-performance perks and upgrades that can take your station to the next level, including fast PIN diode T/R switching for extra quiet operation. The on-board whisper-quiet switching power supply supports operation on mains from 90 to 290 Vac. With a nominal RF input of 55 watts, this amplifier achieves 800 watts output running on 110-120 Vac and 1,500 watts out running on 230-240 Vac.
Available as a kit or fully assembled*, the amplifier delivers excellent signal quality and includes speed-controlled low-noise fans, dual LDMOS devices rated at 3,400W, 7-inch color touch screen, internal automatic antenna tuner with unlimited memories, and much more.
*Fully assembled model only available when FCC certified. Read more about the RF-Kit RF2K-S Linear Amplifier at DXEngineering.com.